Arsenal lose ground on rivals with opening-day defeat at home to Liverpool
By Peter Smith
Last Updated: 15/08/16 11:39am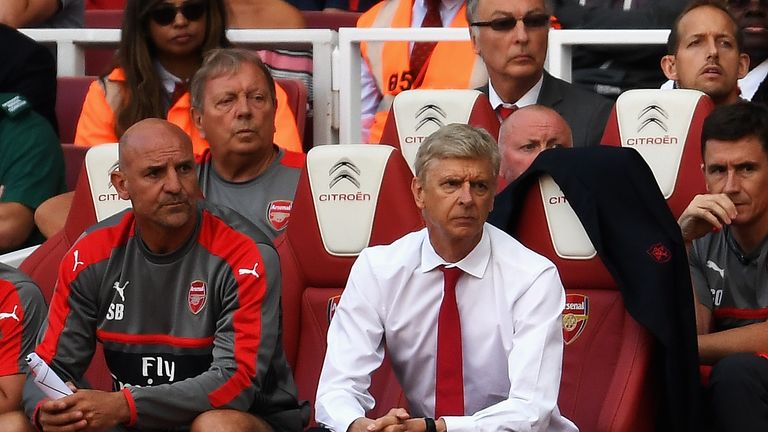 For the sixth season in seven, Arsenal have failed to win their Premier League opener and the pressure is on...
Defeat to a title rival. Boos ringing around the Emirates. Questions about a lack of signings and his own future. The 2016/17 season has not started well for Arsene Wenger.
The Frenchman cut a downbeat figure when he was interviewed by Sky Sports after Arsenal's 4-3 defeat to Liverpool, insisting there was no need for panic.
He also pointed out that Sunday's loss ended a 10-game unbeaten streak from the end of last season, a run which propelled the Gunners above Tottenham into a second-place finish.
But his complaints of inexperience counting against his side when he has failed to add either a proven centre-back or striker to his squad this summer and refused to involve Euro 2016 players Olivier Giroud, Mesut Ozil and Laurent Koscielny is unlikely to sit well with fans.
Wenger may be playing the long game by ensuring that key trio are well recovered from their summer exertions before returning them to the first team but for the sixth time in seven seasons, Arsenal are on the back foot after the first round of matches.
Their 2-1 win over 10-man Crystal Palace in August 2014 - thanks to an injury-time Aaron Ramsey goal - is the Gunners' only opening weekend victory since 2009. Now they're playing catch-up to the likes of Manchester City, Manchester United, Liverpool and even Tottenham, who earned a point at Everton.
"For a team to be booed off on the very first game of the season, it's hard to understand, but that's the level of disappointment that's in the stadium," said Sky Sports pundit Graeme Souness.
"Wenger knows what's coming; lose this one and there are a certain element in the stadium that are not having him. They think he should have gone out and bought better players. There will be lots of criticism."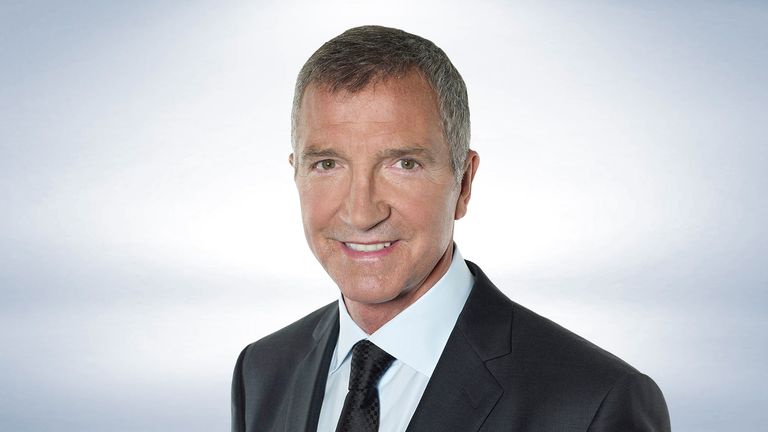 There are a certain element in the stadium that are not having him. They think he should have gone out and bought better players. There will be lots of criticism.
Graeme Souness
One aspect of criticism focused on Wenger's inflexible approach to the international players in his squad. The Frenchman is adamant they are not ready for 90 minutes of Premier League football, but Souness' fellow Sky Sports pundit Jamie Redknapp says Wenger should have changed his view when he lost centre-backs Per Mertesacker and Gabriel Paulista to injury.
With experienced France player Koscielny watching on from the stands, 21-year-old Calum Chambers and 20-year-old Rob Holding - making just his 32nd professional appearance after joining from Bolton - formed a youthful partnership in the middle of defence.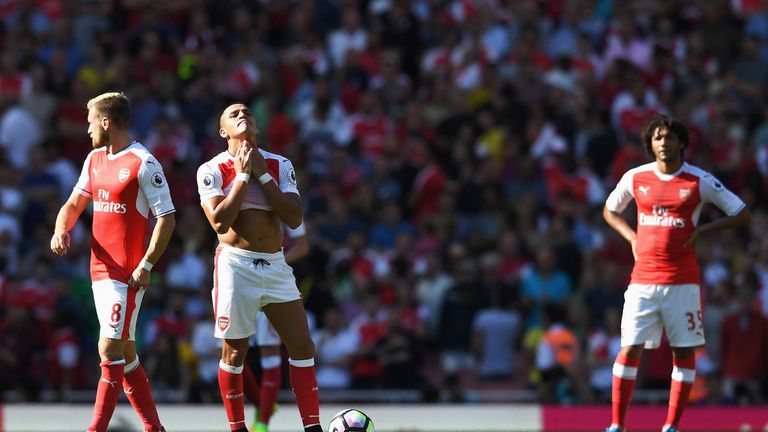 "With Koscielny not playing, if you had Gabriel and Mertesacker playing today, you'd say 'OK, give him his break'. But once the landscape changes, you need to speak to him and say 'I need you'," said Redknapp.
"I thought the young lads did OK, but they shouldn't be thrown into a situation like that. He could also have had Giroud on for 10 minutes. [Fellow France international] Dimitri Payet will play for West Ham on Monday."
As for the transfer market, Thierry Henry told Sky Sports Arsenal need a centre-back and a striker. Wenger insists they are aiming to add two more players before the window closes at the end of the month but the club's record goalscorer is concerned about the team's vulnerability.
"When Liverpool started to put pressure on, play higher, one-touch football, with great movement, they scored some great goals from that. As soon as Liverpool put a bit of pressure on, Arsenal couldn't cope with it," he said.
"I think what we ended up seeing today is two vulnerable teams. And Arsenal were a bit more vulnerable than Liverpool today. It's another bad start to the season."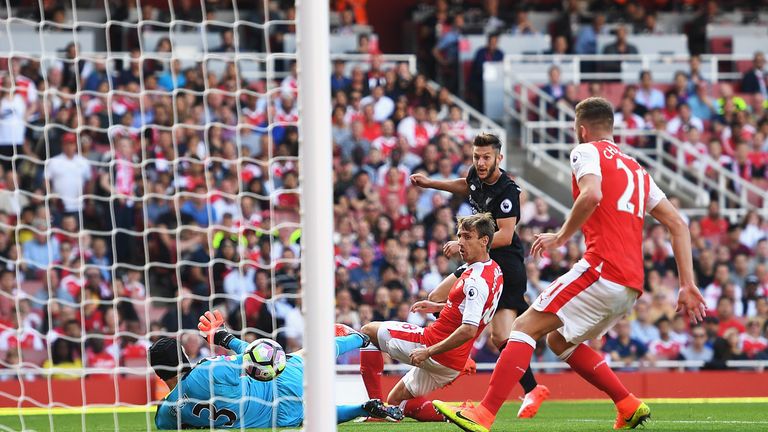 Wenger will have to act quickly to ensure that bad start doesn't continue against defending champions Leicester City next weekend.
The Foxes also began with a defeat, a shock loss at Hull City, and Claudio Ranieri's side will be out to prove they shouldn't be written off. Heading into week two of the Premier League and the pressure is on.
Watch highlights of Arsenal 3-4 Liverpool with the Sky Sports Football Score Centre. Remember, you need to log in with a Sky iD to watch Premier League video. Create a free Sky iD here.