Arsenal are locked in contract negotiations with Alexis Sanchez and Mesut Ozil as they enter the final 18 months of their current deals.
It has prompted plenty of speculation surrounding their futures, with some newspaper reports suggesting Arsenal might only be able to keep hold of one of their two prized assets.
So who is more important to Arsenal? We examine the case for each player and get the verdict of Charlie Nicholas. You can also have your say at the bottom of the page.
Sanchez the main man?
Sanchez has been vital for Arsenal since his £35m arrival from Barcelona in 2014, but this season he has taken on even more importance. The Chilean's redeployment as a central striker has been a huge success, and after two years on the flanks he has become unmovable in the middle.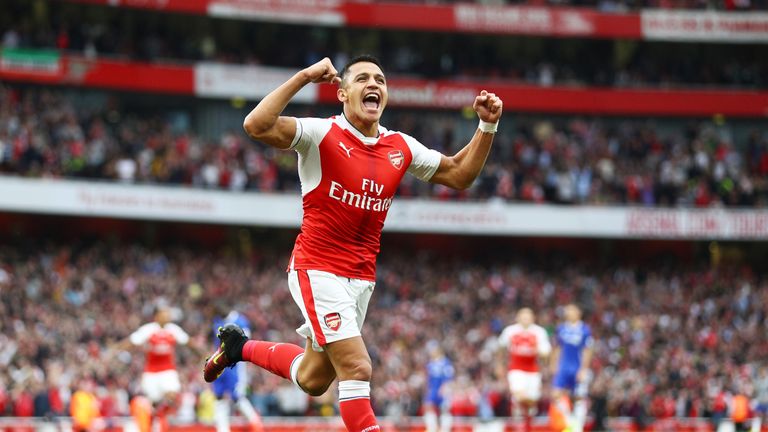 Sanchez went level with Chelsea's Diego Costa at the top of the Premier League scoring charts with his 12th goal of the season against Everton. He has scored 56 in 116 appearances in all competitions since arriving at the Emirates Stadium, and he is well on track to reach the highest total of his career for a single campaign.
But Sanchez is not just a goal threat. The breadth of his talent means he is vital to just about everything Arsenal do in an attacking sense. This season he has even become their top provider, creating more chances (42) and making more assists (five) than any of his team-mates.
His clever movement and link-up play has brought speed and fluency to Arsenal's forward line. He drops deep and roams to the flanks, allowing the likes of Ozil and Theo Walcott to move freely into goalscoring positions. When necessary, he even has the physical strength to win headers and hold the ball up.


Another of Sanchez's great strengths is his work-rate. The 27-year-old sets the tone with his tireless energy and unwavering determination, and his incredible stamina and acceleration allow Arsenal to effectively press their opponents high up the pitch.
Sanchez is a vocal presence on the pitch and arguably Arsenal's most natural leader, too. When he's not charging forward with the ball at his feet, he can usually be gesturing frantically at his team-mates to put opponents under pressure or chase down a loose ball. His combination of world-class talent and winning character would be difficult to replace.
Importance of Ozil?
While Sanchez's all-action approach is universally admired, Ozil's languid style still splits opinion. The German is not the kind of player to put in a crunching tackle or grab a game by the scruff of the neck, and he tends to face criticism when results to do not go Arsenal's way.
But while he may not be a force of nature like his team-mate, Ozil's brilliant talent is not up for questioning. Arsene Wenger summed it up last year when he said: "If you love to watch football, you love Ozil." Jose Mourinho has offered similar sentiments. "Ozil is unique," said the former Real Madrid manager. "There is no copy of him - not even a bad copy."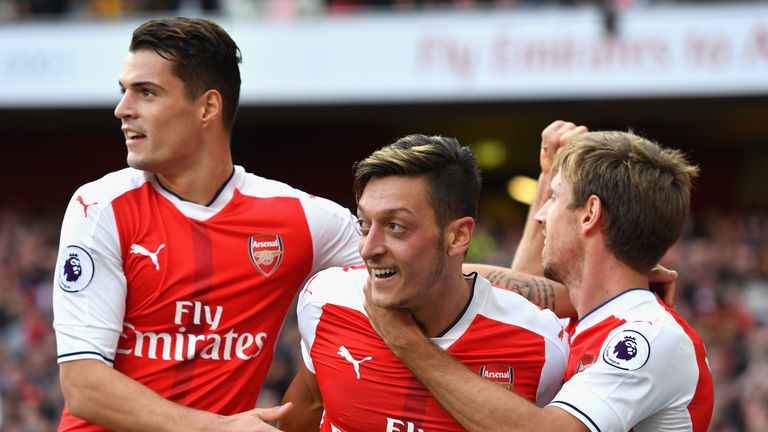 With his elegant control and remarkable passing ability, Ozil has few peers. His contributions are not always as eye-catching as Sanchez's, but with a deft touch here and a subtle shimmy there, he is the man who knits Arsenal's attacking play together.
Last season he equaled a Premier League record with 19 assists, and this year he has added goal scoring to his repertoire. With his stunning individual strike in Arsenal's 3-2 win over Ludogorets in November, he even evoked memories of the great Dennis Bergkamp.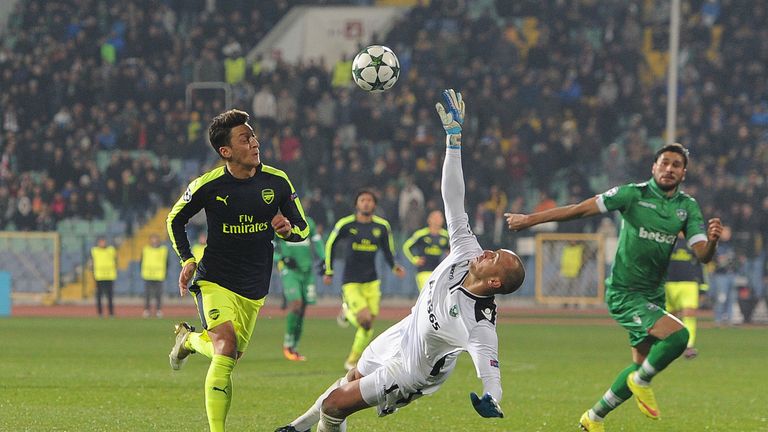 After nine goals in 20 appearances, this is already Ozil's most prolific season since joining Arsenal, and he only needs three more to make it the highest-scoring campaign of his entire career. Ozil may have turned 28 in October, but his recent form shows he still has the capacity to improve.
He also brings out the best in those around him. His importance is reflected by the fact that Wenger never substitutes him, and his team-mates cherish his contribution, too. "You just have to get that eye contact and soon as you get that, you know where the ball is going to go," said Theo Walcott last season. As Mourinho said, there aren't many players like Ozil.
Charlie Nicholas' verdict
"It is a tough one and I love both of them. It would always be hard to lose either of them but I would go with keeping Ozil if you could only keep one.
"Alexis Sanchez is a fabulous player and is obviously in form and playing full of confidence. The reason I'd pick Ozil is because, while you might not be able to get a player as good as Sanchez you could buy somebody who scores as many goals.
"Yes, you can suffocate Ozil but he's not a self-indulgent footballer. You can tell he enjoys an assist as much as scoring a goal. Sanchez loves playing with Ozil, whereas Ozil can play with anyone and make them a better player, more so than the other way round."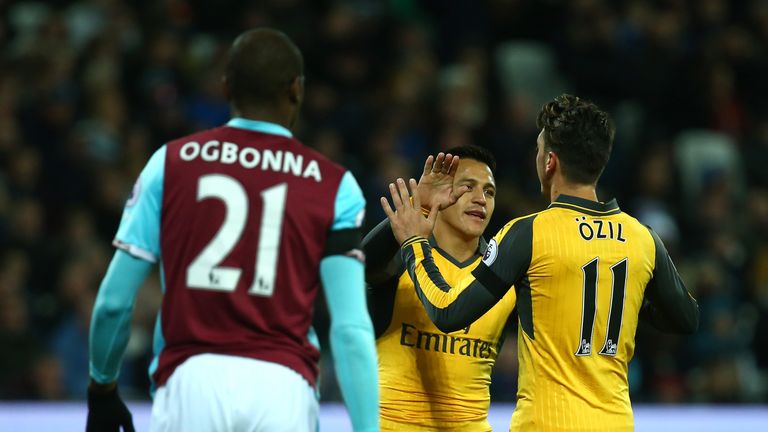 Have your say