Alexis Sanchez is Arsenal's star, but Nick Wright believes Laurent Koscielny is even more important to the team's success.
"There are very few players like him in the world."
Santi Cazorla wasn't talking about Alexis Sanchez. He wasn't talking about Mesut Ozil either. The Spaniard raised a few eyebrows when he named Laurent Koscielny as one of three world class players at Arsenal in an interview with FourFourTwo earlier this season, but the defender has shown he merits a mention alongside their £75m duo.
Koscielny missed 14 games through Achilles and calf injuries as Arsenal stumbled haphazardly through the first half of the season, taking just 27 points from their first 17 Premier League fixtures and conceding 21 goals as their title hopes went up in smoke.
Their struggles without Koscielny were no coincidence. Arsenal's backline looks lost without the France international, an outstanding technical defender who exudes a quiet authority in the heart of their back four. In the absence of his centre-back partner in those early months of the season, Per Mertesacker's weaknesses were brutally exposed. It is a subject Sky Sports pundit Jamie Carragher touched on in the build-up to their goalless draw with Chelsea.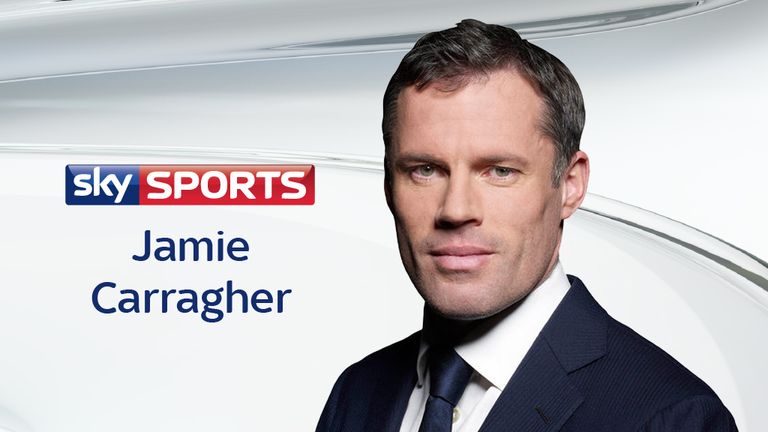 I think Koscielny is one of the best centre-backs in the league
"I think Koscielny next to him is massive," the former Liverpool defender said. "I think Koscielny is one of the best centre-backs in the league. I really like him, I really rate him. I think Mertesacker needs Koscielny alongside him."
Upturn in form
Arsenal have been transformed since Christmas, winning 13 out of 16 Premier League games. The upturn in form came too late to seriously challenge champions-elect Chelsea, but they have cemented their place in the top four, second place is up for grabs and an FA Cup final against Aston Villa awaits.
A number of individuals have been credited for their improved performances in 2015. Olivier Giroud's run of 10 goals in 13 games has been vital, while Francis Coquelin's emergence in the holding role and Mesut Ozil's resurgent form have also contributed. David Ospina's introduction in goal has been another boost, but the true transformation has occurred in defence, and Koscielny's return to fitness has been the pivotal factor.
In their last 15 Premier League games, all of which Koscielny has started, Arsenal have kept seven clean sheets and only conceded 10 times. Alexis Sanchez is the undoubted star of this Arsenal side having smashed 22 goals in a dazzling debut campaign, but no player has been more important than Koscielny over the last two seasons – and the stats prove it.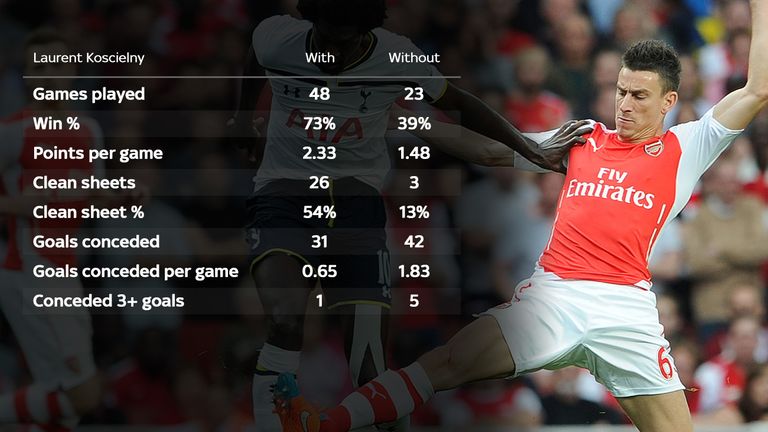 Since August 2013, Arsenal have a win percentage of 73 per cent in Premier League games in which Koscielny has completed 90 minutes compared to just 39 per cent without him. They concede 0.65 goals per game compared to 1.83 without him, and have a 54 per cent clean sheet ratio compared to just 13 per cent without him.
Unheralded
But despite his obvious importance to Arsenal, Koscielny remains a relatively unheralded figure by those outside the club. He is not a blood and guts style centre-back in the John Terry mould, nor is he a particularly vocal presence on the pitch, but his reading of the game, his anticipation of opponents and his positional awareness are excellent.
Koscielny is a master interceptor, averaging 3.4 per game this season, the second highest rate of any defender in the Premier League. As well as snuffing out danger in front of the Arsenal defence, the 29-year-old has the pace and alertness to mop up trouble behind the less mobile Mertesacker.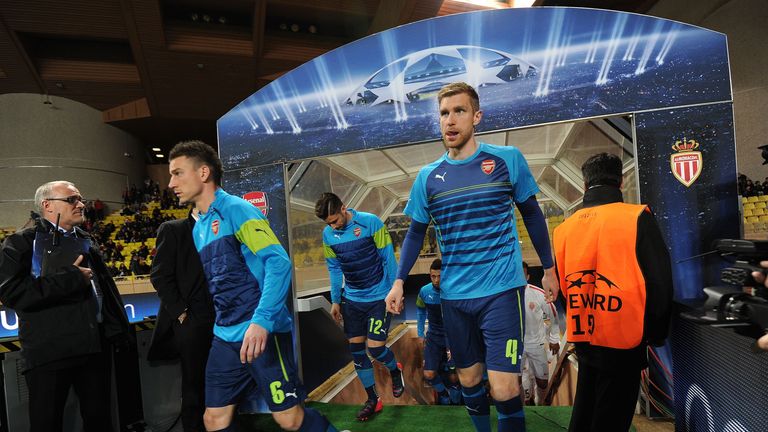 "Mertesacker is clever, attacks the ball and wins headers whereas I can go behind and be quick and cope with the long balls," Koscielny explained back in 2013, at which point he and Mertesacker were on an unbeaten run of 30 league games as a centre-back pairing.
Koscielny is as accomplished with the ball as he is without it, boasting an average pass completion rate of 91.37 per cent in the Premier League over the last two seasons. He has also popped up with some important goals – his winner against Newcastle on the final day of the 2012/13 season secured a fourth-placed finish, while he also netted the equaliser in last season's 3-2 FA Cup final win over Hull City.
Unconventional route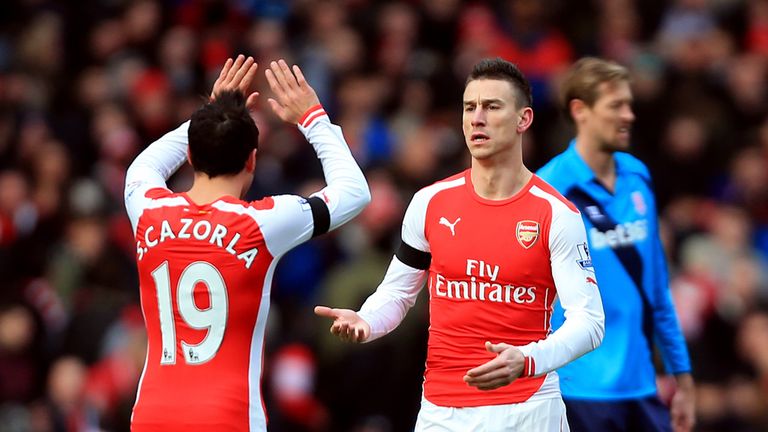 Koscielny's route to the top has been unconventional to say the least. He arrived at the Emirates Stadium as an unknown quantity in 2010. But despite having only played one season of top flight football with French side Lorient at the age of 24, Wenger had seen enough to pay a reported £10m fee for his signature.
"We identified him as a very strong centre-half, who has made big progress very quickly," the Gunners boss said at the time. "He has shown he is mentally strong, he's a fighter and a very strong competitor."
While Koscielny eventually proved to be one of Wenger's most astute signings, he initially struggled with the physicality of English football. There were glimpses of his potential and a wonderful performance in a 2-1 win over Barcelona at the Emirates, but a series of high-profile errors – including a disastrous mix-up with Wojciech Szczesny in their League Cup final defeat to Birmingham City in 2011 – damaged his reputation.
Wenger's faith was unwavering, however, while former captain Robin van Persie also saw something special in him. "For me he has everything to be one of the top centre backs around," the Dutchman said in October 2011. "When you have all those things it just needs a little fine-tuning here and there to become one of the best defenders."
Live Ford Monday Night Football


Arsenal won't remember too many Van Persie comments fondly, but the striker was right about Koscielny, who has ironed the errors out of his game to become the consistent and dependable centre-back he is today. In 23 Premier League appearances this season, he has only made one mistake which has led to an opposition shot. "His individual quality is huge," said Wenger in December. "He is a top class defender."
Arsenal are likely to strengthen in the summer transfer window as they look to mount a Premier League and Champions League challenge next season, but in Koscielny they already have sturdy foundations in place.
He doesn't have millions of Twitter followers and he rarely makes the headlines, but Koscielny's quiet brilliance is key for Arsenal. Cazorla was right, there really aren't many players like him in the world. 
Watch Hull v Arsenal live on Sky Sports 1 HD this Monday from 7pm