Derik Osede: From training with Cristiano Ronaldo to relegation at Bolton Wanderers
By Nick Wright
Last Updated: 15/04/16 9:51pm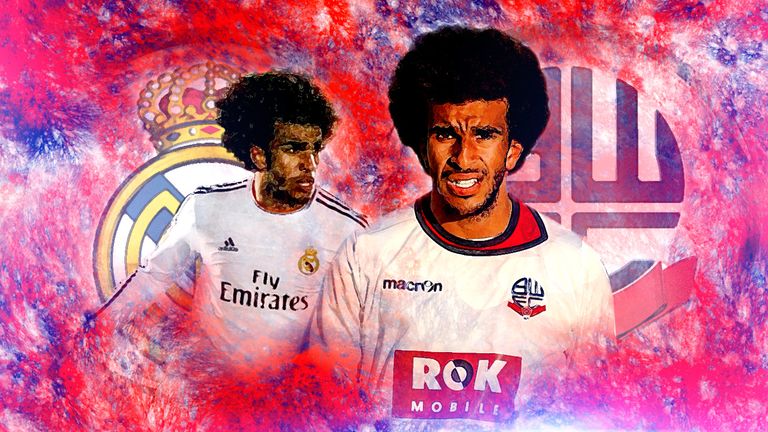 Bolton defender Derik Osede talks to Sky Sports about swapping the bright lights of Real Madrid for a chaotic season at the Macron Stadium.
This time last year, Derik Osede was rubbing shoulders with Cristiano Ronaldo and Zinedine Zidane at Real Madrid's plush Valdebabas training complex. The 23-year-old had spent his entire career rising through the youth ranks of the biggest club in the world, but when his final season in their Castilla 'B' team drew to an end, he knew it was time to leave his comfort zone.
"Real Madrid is the team of my heart and to play there was a dream," he tells Sky Sports. "I had been there for 13 years and everything was perfect, but breaking into the first team is difficult because it's full of the best players in the world. I had to leave the cantera to see real football. When you leave, you realise there's more to life than Real Madrid."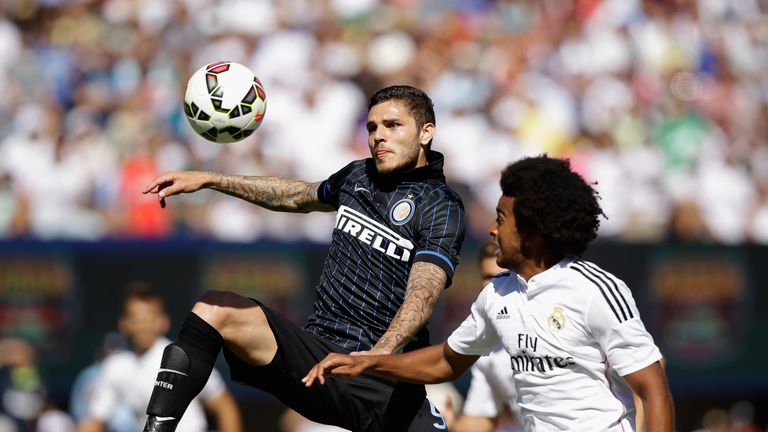 The Spanish U21 international set his sights on a move to England, and when an offer arrived from Bolton Wanderers in July, he didn't hesitate. "I wanted to come to England and grow as a player," he says. "There was interest from a few teams but obviously Bolton has always been a great club. They were the first ones to say: 'Look, Derik, we want you here.'"
Derik followed in the footsteps of former Madrid players Ivan Campo and Fernando Hierro as he signed a three-year contract at the Macron Stadium, but nothing could have prepared him for the turbulent campaign ahead. To a backdrop of spiralling debts, transfer embargoes and disarray behind the scenes, Bolton have won just four games out of 41 in the Championship.
They have been without a permanent manager since Neil Lennon's departure by mutual consent in the middle of March, and Saturday's 4-1 defeat to Derby County - their ninth in the last 10 games - confirmed their relegation to League One.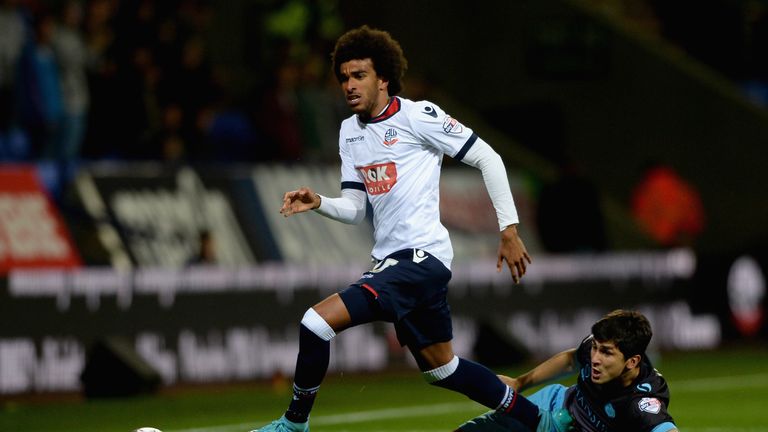 "When I arrived I had no idea it was going to be like this," says Derik. "After some time we knew it was going to be difficult to stay in the division but we always hoped we could start winning games and get out of it. We are all very sad. It has been a complicated year for Bolton as a team and as a club, and now it's the fans who are paying for it.
"Obviously the players are partly to blame but it's a mixture of everything. Maybe if the previous owners and the people who were running the club had a clearer idea on things it would have been better, but there was no organisation. That's the word that was missing. Obviously Madrid is the best club in the world, but I felt like everything there was done with organisation."
For Derik, adapting to Championship football has been another challenge. "The first year in England is… complicado," he says. "In Castilla we were used to always having the ball but here it's different. It's much faster and a lot more physical. There is less control of the ball. There are lots of attacks and counter-attacks. The style is more direct."
Derik impressed as a tenacious, ball-playing centre-back in a 2-1 win over Wolves on his debut in September, but he was sent off in a 4-1 defeat to Huddersfield Town a few days later and he dropped out of the team altogether between November and February.
"Until two months ago I wasn't playing, but I'm an optimistic person and I'm very hard-working," he says. "I knew I was going to end up playing, so I worked, and worked, and worked, and now I'm back in the team. It hasn't been easy."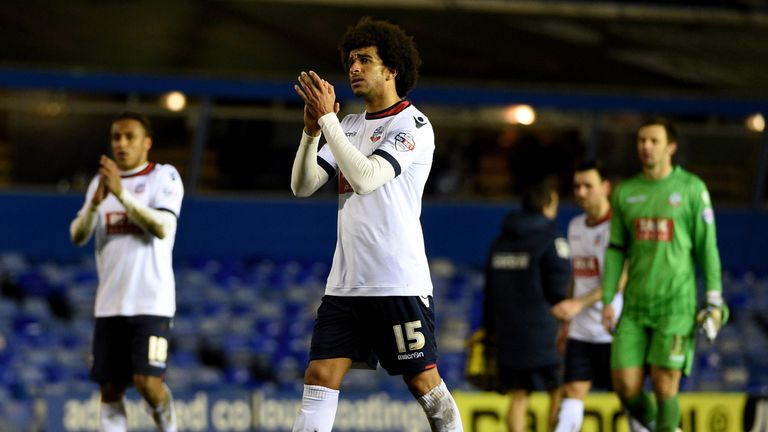 Derik has slotted in at left-back, right-back and defensive midfield since his return to the side, and his improved form has been one of few bright spots for Bolton in recent months. The blood and thunder of the Championship is a world away from Valdebabas and Real Madrid, but Derik has fallen in love with English football and has no regrets about the move.
"At Castilla we had our stadium and people came to support us but at most there were three or four thousand people," he says. "At Bolton we can get 20,000, and at Derby County last week there were 30,000. The atmosphere here is very good and the stadiums are full. Our fans are always supporting us - even on long away trips. I really like that."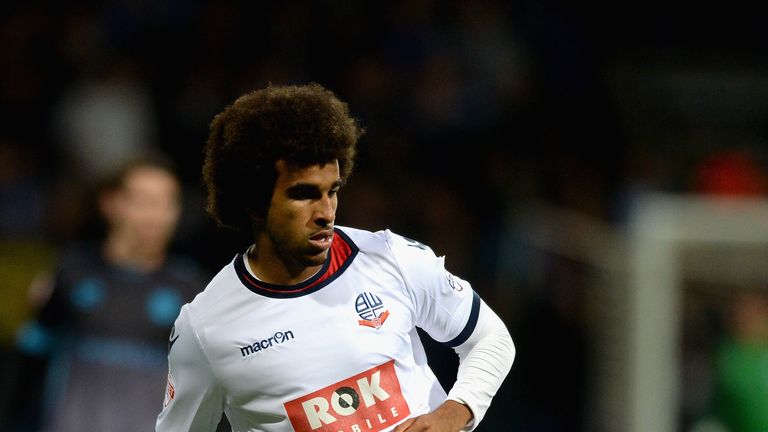 I would happily finish my career in England because I like this style of football. I like the rhythm of life and I like the atmosphere at the stadiums.
Derik Osede
So will he stay and play for Bolton in League One? "To tell you the truth I have no idea," he says. "I haven't spoken to the club yet. It's still too early to talk about those things. We have to see what's going to happen next year and what the plans are, but I still have a contract here for two more years and I am still a Bolton player."
What is certain is that Derik is enjoying life on and off the pitch in his new surroundings. "I have matured as a player and a person and I am very happy here," he says. "I would happily finish my career in England because I like this style of football. I like the rhythm of life and I like the atmosphere at the stadiums."
Derik's future will become clearer at the end of the season, but before that there are five Championship games left to navigate - including Saturday's reunion with Middlesbrough manager Aitor Karanka at the Macron Stadium.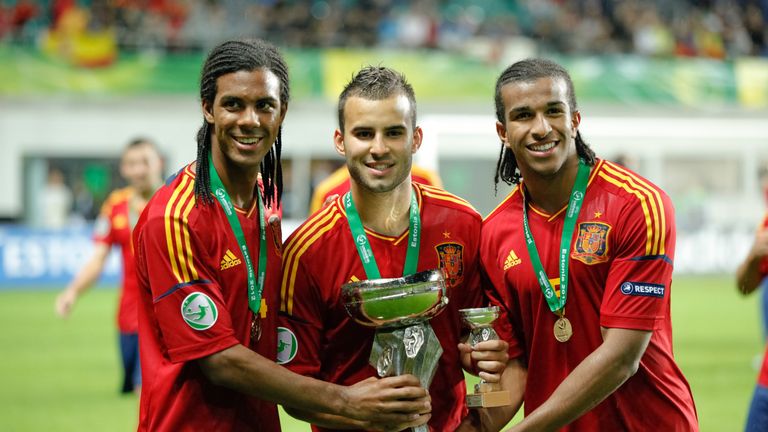 "Six or seven years ago I played under Aitor when he was the manager of Spain U16s and U17s," says Derik. "The following year he became Jose Mourinho's assistant at Real Madrid, so I knew him from training there, too. He's a good manager and a good person. It's great to see him doing so well."
Derik could be excused for envying his former manager's position at the other end of the Championship table, but his experiences in England have taught him self-pity gets you nowhere. "If you work hard, the future will always bring you something positive," he says defiantly. "I always think like that. I'm an optimistic person."
Watch Bolton v Middlesbrough live on Sky Sports 2 HD from 12pm on Saturday