After Jamie Carragher's fulsome praise of Harry Kane, Adam Bate examines the Tottenham striker's amazing progress and wonders whether it should act as a lesson in not judging players too soon...
The winter transfer window illustrates well just how remarkable Harry Kane's progression has been. In 2011 there was a loan move to League One side Leyton Orient, the following year it was Millwall in the Championship and by February 2013 there was a temporary switch to then Premier League club Norwich City.
Two years on and Sky Sports pundit Jamie Carragher is using the word "genius" to describe the striker on Monday Night Football and there is a new five-and-a-half-year contract that will keep him at Tottenham until the eve of the 2020 European Championships – a tournament that will presumably culminate in Kane's Wembley winner for England.
Kane's rise has been stunning. His strength, speed and intelligence comes complete with an excellent attitude that should help him get better and better. A tally of 20 goals in all competitions puts him behind only Cristiano Ronaldo, Lionel Messi and Neymar in Europe's top three leagues and there is plenty of time to take that total to 30 by the end of the season.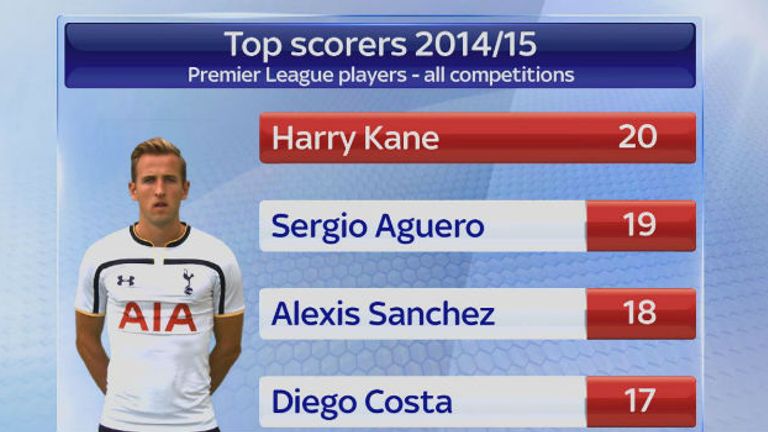 Carragher is convinced. "The thing with Harry Kane is that when you're talking about centre-forwards and what you'd want from them, you'd want them to score goals, you'd want them to hold the ball up and you want them to work hard," he said on Monday Night Football. "He ticks all those boxes. He's still not getting enough credit. I think he's got absolute class about him, this lad."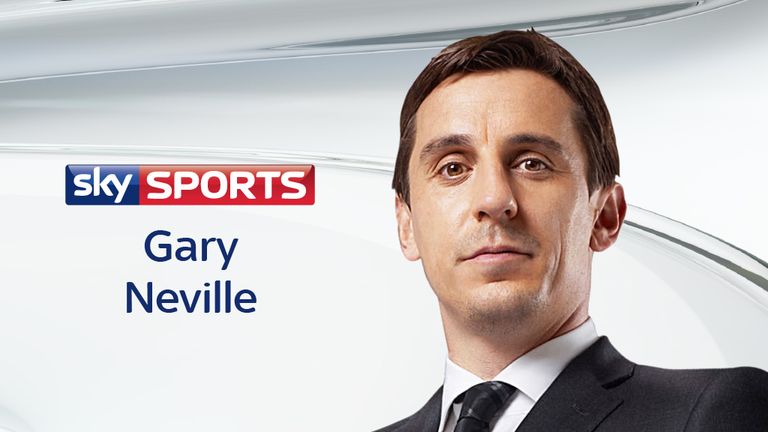 He just looks to me now like a real monster on the pitch. He can do it all.
Gary Neville agrees. "He just looks to me now like a real monster on the pitch," added Neville. "He can do it all."
The question now is just how far he can go. The statistics certainly offer encouragement that this is no flare-up. For example, of the five players to have hit double figures in the Premier League this season, according to Opta, Kane has achieved the feat from the fewest number of clear chances.
Diego Costa has had more than twice as many clear opportunities to score and Kane bears favourable comparison in other areas of his game too. He's won more aerial duels than the Chelsea striker and has miscontrolled the ball less often as well. Furthermore, Kane boasts a better shooting accuracy and conversion rate than Sergio Aguero. The hold-up play of Costa and the finishing of Aguero? This is the company he is currently keeping.
Of course, a player with only 13 top-flight league goals to his name cannot be placed in that top bracket just yet, but every time scepticism rears its head there's another performance to emphasise Kane's quality: the measured pass to Christian Eriksen at Sheffield United; two more goals in a 3-0 win against West Brom at the weekend.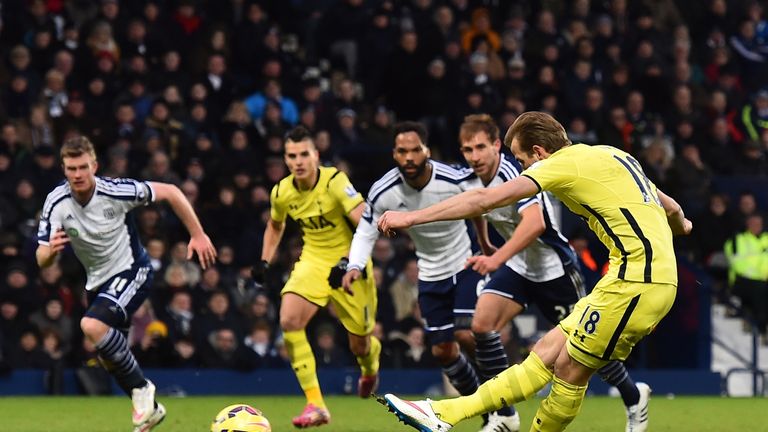 Far from holding his early endeavours against him as an indication of questionable pedigree, it's a reminder that home-based youngsters get exposed to scrutiny before it is helpful. Costa was closer to 24 than 23 when he hit double figures in a league season for the first time with Rayo Vallecano. Didier Drogba was almost 25 when he finally managed it in France with Guingamp.
Both men arrived in England as just that – men – and that's worth remembering when it comes to Kane. After impressing at Millwall – "his progress has been superb," said then boss Kenny Jackett – the subsequent loans to Norwich and Leicester were underwhelming. For some it might have been a reason to write off the youngster but it seems to have prompted Spurs to handle his development with greater care. 
"We can't have a loan situation that does not work for him, like the ones that we have had before," said then Spurs boss Andre Villas Boas in the early part of last season. "That's why we have been very cautious with his next step, and we have not been in a rush in that situation."
Step up
Given the subsequent performances since making the step up into the Tottenham first-team, it's hard to argue that they got too much wrong. Kane is second only to Eden Hazard in the betting to become PFA Young Player of the Year and should he win that popularity contest then he'd become the first British player to get that gong since Gareth Bale received the award.
Bale, of course, came close to being shipped out to Birmingham when struggling to make an impact at White Hart Lane as a 20-year-old, while John Terry reportedly had Chelsea accept a £750,000 bid from Huddersfield when he was 19. Kane has a long way to go before he can emulate the achievements of those two players, but if his exponential improvement should continue it seems impossible to rule anything out. And perhaps that's the real genius of Harry Kane.