Can Pep Guardiola find a solution to Manchester City's injury woes?
By Nick Wright
Last Updated: 04/08/16 6:05pm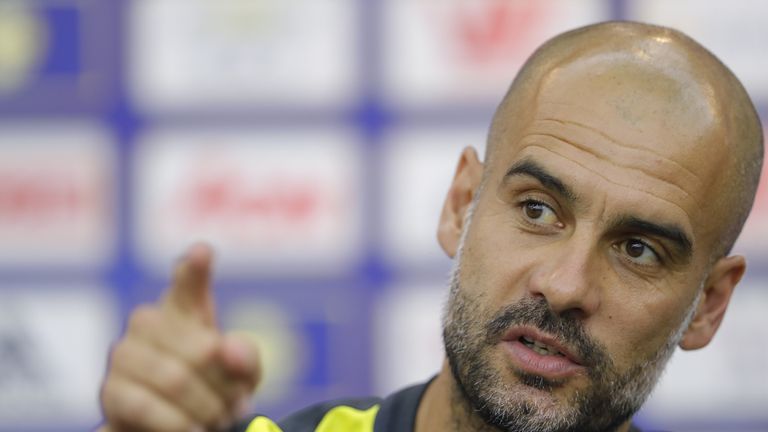 Manchester City struggled with injuries last season, while Bayern Munich had problems throughout Pep Guardiola's tenure. Can the Catalan find a solution this term?
Pep Guardiola is doing all he can to ensure his Manchester City players are in peak physical condition for the Premier League season ahead.
The former Bayern Munich boss has banned pizza, fruit juice and various "heavy foods" from the players' diets, and Gael Clichy has revealed they are not allowed to train with the rest of the squad if they are overweight.
"For me, the weight is so, so important," said Guardiola last week. "We need to run, to fight, to jump, to have the ball. After three days, then another three days, then another three days. When you are not fit and your weight is not proper, danger is coming."
Manchester City, of course, know all about the dangers posed by injuries. They suffered 79 of them last season, according to PhysioRoom.com, more than any other side in the Premier League.
Most injuries - Premier League 2015/16
| Rank | Team | Injuries |
| --- | --- | --- |
| 1st | Manchester City | 79 |
| 2nd | Stoke | 73 |
| 3rd | Manchester United | 69 |
| 4th | Liverpool | 68 |
| 5th | Sunderland | 62 |
City lost 12 first-team players for four Premier League games over the course of the campaign, with key players Vincent Kompany, David Silva, Kevin de Bruyne and Sergio Aguero missing 23, 14, seven and six games respectively.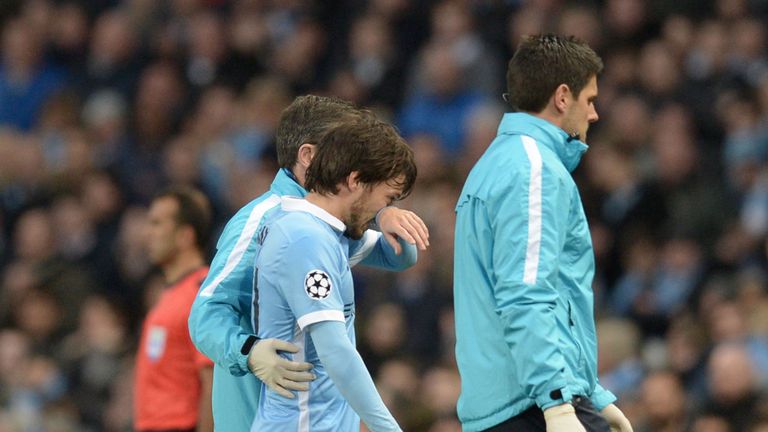 The injuries proved costly, with City ending the season 15 points behind Premier League champions Leicester in fourth place. It was their lowest finish since 2009/10, and Manuel Pellegrini frequently bemoaned their fitness issues. "It is difficult when don't have your whole squad and you have an average of six or seven players injured every game," he said in December.
Guardiola is already ringing the pre-season changes as City prepare for the new campaign, but is he the right man to fix their injury problems? His high-intensity pressing style is notoriously strenuous for players, after all, and his record at Bayern Munich does not exactly inspire confidence.
The Bavarian giants were dogged by injuries throughout Guardiola's tenure. In the 2013/14 campaign, his first at the club, Thiago Alcantara missed 15 Bundesliga games, Javi Martinez missed 12, while Franck Ribery and Bastian Schweinsteiger were sidelined for 10 and nine respectively.
All four of those players went on to miss large chunks of the 2014/15 season, with Arjen Robben (13 games), Philipp Lahm (14), David Alaba (15) and Rafinha (six) also ruled out for lengthy spells.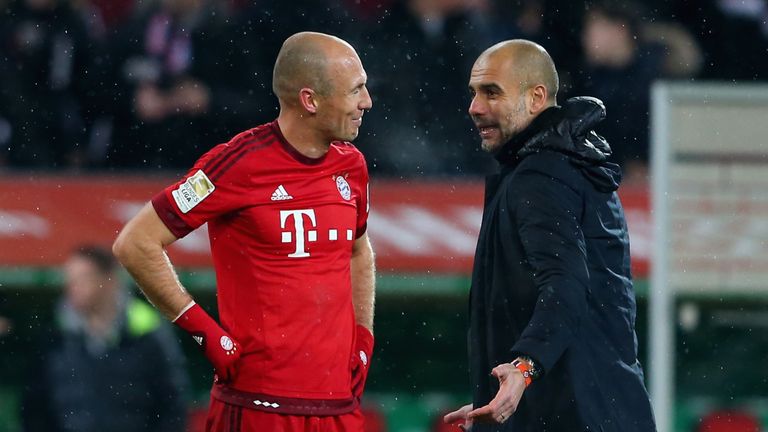 The recurrent injuries raised questions of Guardiola's methods. Was he pushing his players too hard? Was the intensity of his training sessions too much to take? Guardiola rejected those accusations, instead pointing the finger at his medical staff.
Tensions boiled over in the second half of that season, when Guardiola sarcastically clapped in the faces of his physios as defender Mehdi Benatia was forced off with an injury during a German Cup clash with Bayer Leverkusen.
One week later and with only 14 fit first-team players to choose from, Guardiola's side suffered a shock 3-1 defeat to Porto in the first leg of their Champions League quarter-final. "We have players who were out a long time with injuries," said the manager. "Their legs don't last very long."
The comments could be seen as a thinly-veiled dig at Bayern's medical staff, and 24 hours later their long-serving doctor Hans-Wilhelm Muller-Wohlfahrt resigned along with his team.
"For unexplained reasons, it was the medical department that was chiefly blamed for the defeat," said Muller-Wohlfahrt in a statement. "The relationship of trust has been permanently damaged."
Guardiola denied Muller-Wohlfahrt's claim that he had blamed his medical staff, but the 73-year-old's departure was confirmed as the Bayern hierarchy took the side of their manager.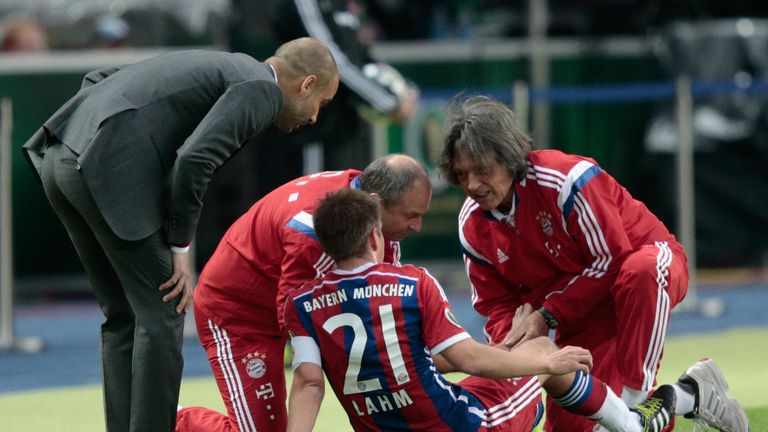 Despite the changes in medical staff, however, Bayern's injury problems persisted in 2015/16. Jerome Boateng, Benatia, Javi Martinez, Mario Gotze, Robben, Ribery and Juan Bernat missed a minimum of nine Bundesliga games each, and there were reports that Guardiola berated his physios after Bayern's Champions League semi-final defeat to Atletico Madrid.
German newspaper Bild claimed he was furious with his medical staff for taking too long to get his players fit, demanding to know how Atletico had managed to get defender Diego Godin back into action so quickly while he still had to cope without some of his key players.
The conflict between Guardiola and his medical staff cast a shadow over his departure from the Allianz Arena, but Manchester City head into the new season with a relatively clean bill of health. If the same old problems reappear, however, Guardiola might face some familiar questions.