It's that time of the week again... Paul Merson is back with his latest set of Premier League predictions ahead of the weekend.
After a tiring and eventful international break, the Premier League returns with reigning champions Chelsea hosting Norwich at Stamford Bridge.
The Magic Man sees a much-needed win for Jose Mourinho, and also predicts three points for Manchester City, Arsenal and Tottenham.
Man City v Liverpool (Saturday Night Football, 5.30pm, live on Sky Sports 1HD)
I think it's a nice game for Liverpool, because nobody expects them to win. They went to Chelsea and won, then lost at home to Palace - it's obvious there's a lot of work to be done and Jurgen Klopp knows that.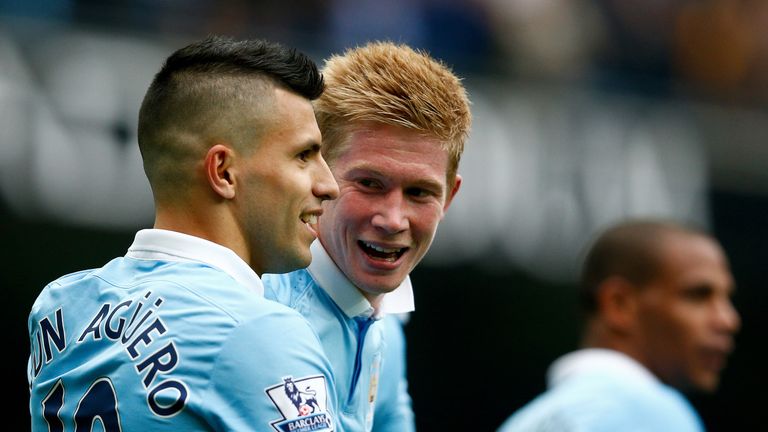 Live Ford Saturday Night Football


Man City are top of the league even without Sergio Aguero and David Silva in recent weeks. I think they win this game 2-0. They've coped quite well without Aguero, even though Wilfried Bony has been relatively quiet.
In the future it is something they need to address, but it is hard. When you have all that money and you go out and attempt to buy someone, whoever they go out and buy is not going to play as much as they want. If you go out and pay £50m for a top centre-forward, will they want to go to Man City and not get a game?
PAUL PREDICTS: 2-0 (15/2 with Sky Bet)
Tottenham v West Ham (Super Sunday, 4pm, live on Sky Sports 1HD)
I've been massively impressed by Tottenham and West Ham, but I don't know if teams are getting used to playing Slaven Bilic's side more, or if they're getting a little bit tired after getting back early in pre-season into competitive action.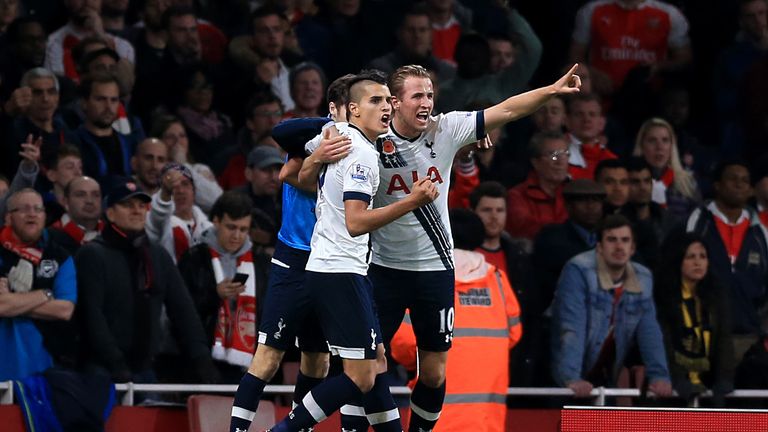 They lost at Watford and drew at home to Everton. They can't just turn up and expect to beat teams, nobody can do that this season. It is so unpredictable. And without Dimitri Payet we will see how Bilic adapts, he has been a huge player for them this season.
Tottenham have been outstanding of late, and were brilliant at the Emirates the other week, and I can see them stealing this one.
PAUL PREDICTS: 2-1 (7/1 with Sky Bet)
Crystal Palace v Sunderland (Monday Night Football, 8pm, live on Sky Sports 1HD)
I like Palace more away from home if I'm honest, but Sunderland are not the best of travellers.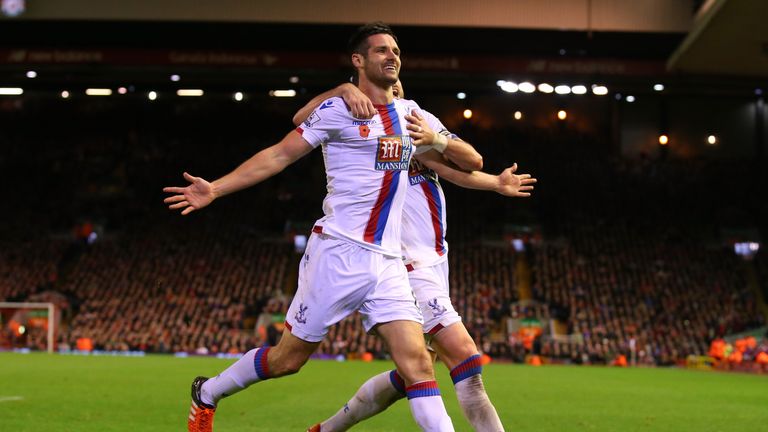 Live Ford Monday Night Football


Sam Allardyce's face when the Black Cats gave away the penalty a fortnight ago against Southampton was a picture. They work hard in training all week and Yann M'Vila goes and dives in like that.
I'm going to go with Palace after their superb result at Liverpool. I think they'll approach this game differently of course, but they'll open them up enough times to win 2-0, and I can see Scott Dann scoring again!
PAUL PREDICTS: 2-0 (6/1 with Sky Bet)
Watford v Man Utd (Saturday 12.45pm)
I think this is a tough game for Man United. Every game after an international break is tough for teams like them, as virtually every player is an international.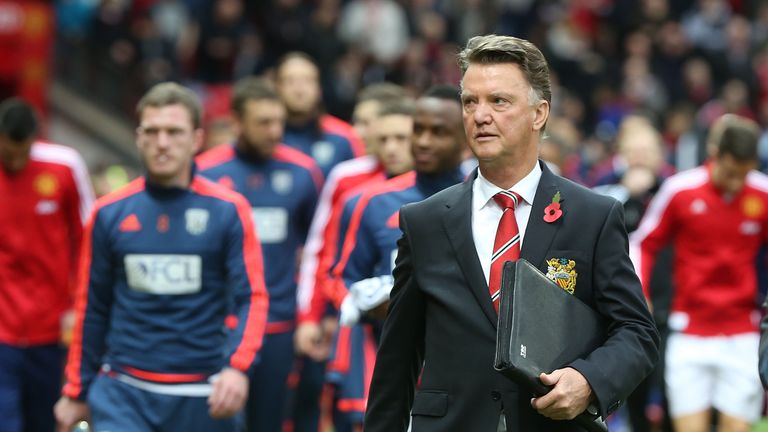 Watford are very hard to beat and play a certain way at home, which you could see when they beat West Ham. I just don't think Man United are free-flowing, and Watford could frustrate them, so I'm going to go 1-1.
United have the best defensive record in the top seven but have scored the least. They play that way, where they make sure they don't get beat first and foremost, and then go on from there.
It's easy to set up defensively, but it's harder to get that balance of setting up defensively and scoring goals freely. That's what everybody chases.
PAUL PREDICTS: 1-1 (9/2 with Sky Bet)
Chelsea v Norwich (Saturday, 3pm)
We keep saying this is the time for Chelsea, this is the game to kick-start their campaign, but they've lost seven league games this season.
It is a must-win game for them. I know it is only November but if Man Utd did beat Watford and Chelsea lost this game, it's a stupid amount of points to catch them up and get in the top four.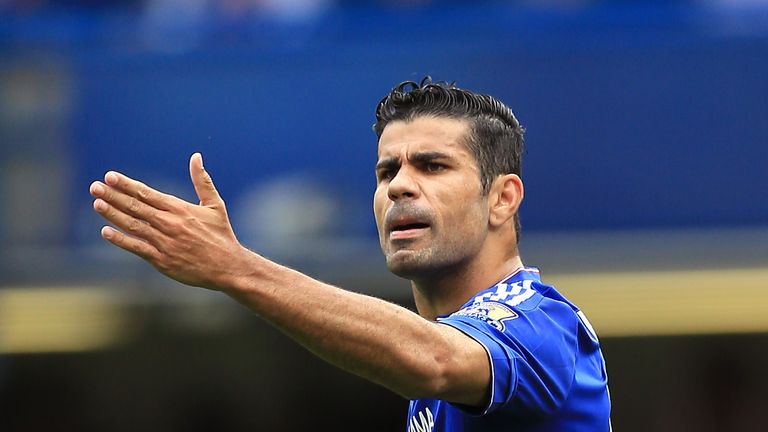 Diego Costa has got to step up, stop wanting to fight everybody and be the player that they bought initially.
If they don't win, I think top four is out of the question and Jose Mourinho will be under so much more pressure. I don't even think Arsene Wenger could go on a run like this and survive.
PAUL PREDICTS: 2-0 (6/1 with Sky Bet)
Everton v Aston Villa (Saturday, 3pm)
I think it's another game that suits Aston Villa in a way. The Man City game suited them, they could sit 11 players behind the ball, defend, and the crowd were not going to get on their back because they were not piling forward.
They rode their luck, but sometimes you need that luck, and they probably deserved a draw. They will try and do that at Everton, but I think they need a bit more on the counter attack.
Twenty 0-0 draws are not going to keep you up, and I'll go Everton 2-0. I think they'll have too much for them on the attack.
Everton are neither here nor there this season, and they need to get on a run of four or five games. Are they good enough to do that in the long-term? I don't know, but they have the players.
PAUL PREDICTS: 2-0 (6/1 with Sky Bet)
Newcastle v Leicester (Saturday, 3pm)
Leicester are the best team you'll ever see when they're 2-0 down, but before 2-0 down they're not as impressive.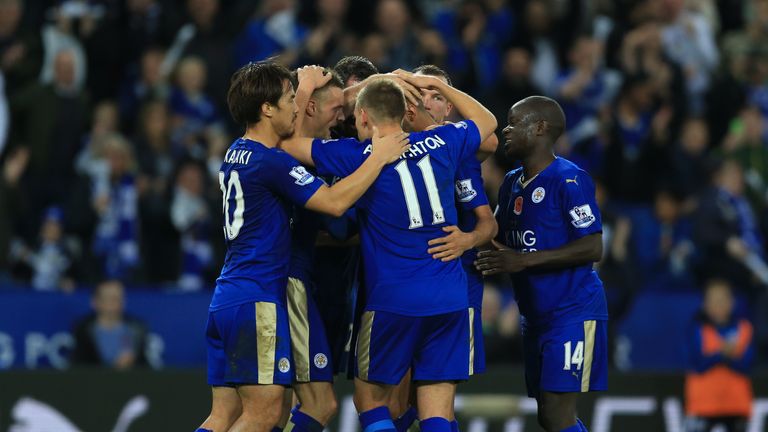 Newcastle have to come out and have a go, and the fans will expect action, and that plays into Leicester's hands.
Newcastle were extremely fortunate against Bournemouth, it could have so easily been a really bad result on the south coast.
I think there will be goals here, and an entertaining game.
PAUL PREDICTS: 2-2 (11/1 with Sky Bet)
Southampton v Stoke (Saturday, 3pm)
Stoke had a good result a fortnight ago against Chelsea but, like Everton, they are neither here nor there this season.
They lose at home to Watford then go and beat Chelsea, they're a bag of Revels at the moment, but they do have the players.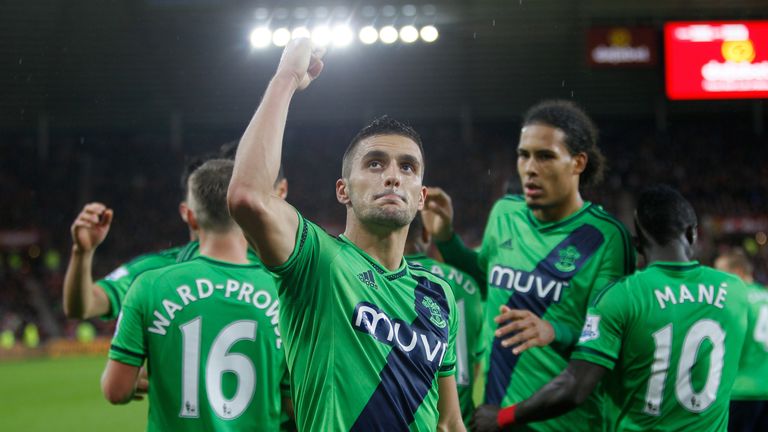 Southampton are playing well at the moment, playing some decent football and have formed themselves around Graziano Pelle. He keeps on going even in the tough situations. I see them continuing their form here at St Mary's.
PAUL PREDICTS: 2-0 (11/2 with Sky Bet)
Swansea v Bournemouth (Saturday, 3pm)
Massive game. Bournemouth are never going to play like they did against Newcastle and not win a football match again.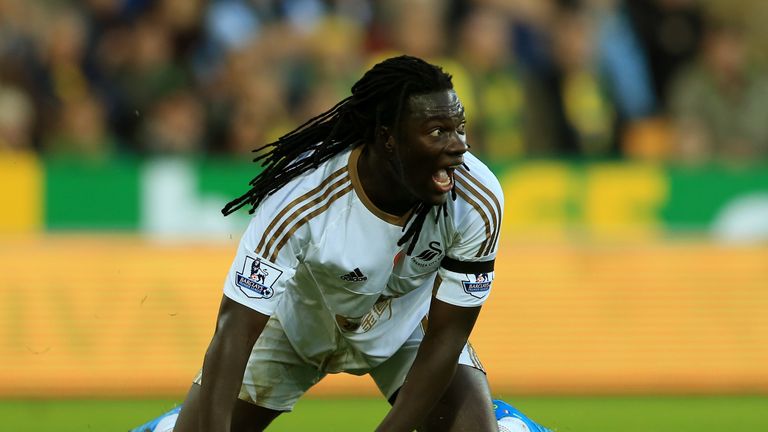 It was phenomenal, and they must try and take heart from it. But the Premier League is cruel.
I keep thinking Swansea are going to turn the corner, I keep thinking back to that win over Man Utd at the end of August and their performance. They've won one football match since, and that was against Villa late on.
Bournemouth create chances, and Swansea are a tad fragile at the moment, so I see this being a score draw.
PAUL PREDICTS: 1-1 (5/1 with Sky Bet)
West Brom v Arsenal (Saturday, 3pm)
If you want to win Premier League titles, you have to go and win at the Hawthorns, but these are hard football matches because the manager has had the players for one day.
A lot of them have been away on international duty, and it could take its toll. But if they're going to win the Premier League they have to win this game.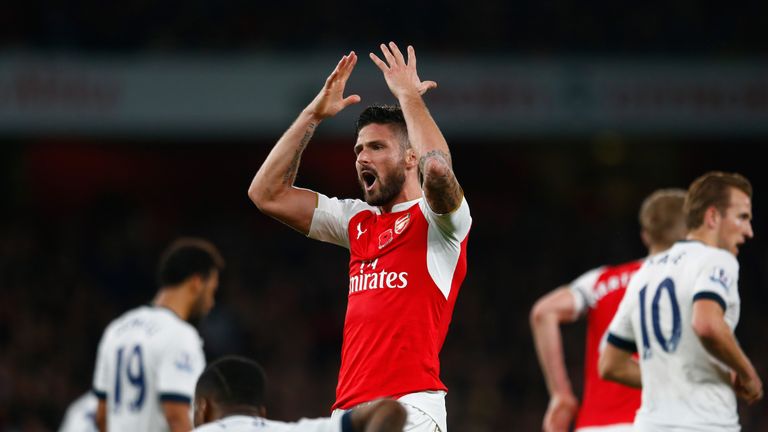 West Brom boss Tony Pulis will set up his team perfectly, play very defensively and hope to pick them off on the break or through a set piece, but Arsenal should have too much for them.
PAUL PREDICTS: 0-2 (6/1 with Sky Bet)