Who will come out on top in the Premier League this weekend? Paul Merson is back with his predictions, including Chelsea v Arsenal and Manchester United v Everton.
Both games are live on Nissan Super Sunday.
Who is the Magic Man tipping to win? Read on to find out...
Chelsea v Arsenal - Nissan Super Sunday from 12.30pm, Sky Sports Premier League
It's all about the first goal. If Arsenal score first you will watch and think 'wow, they look decent'. They will be confident and they have good players who look decent when they are winning.


But when they are losing too many of them just go completely and utterly missing. The shape goes out of the window and if they let in the first goal it could be anything. People are saying to me 'what a good result against Bournemouth' but if you could have handpicked any team to play last week it was Bournemouth.
If Arsenal score first it will be a very interesting match but I don't think they will.
PAUL PREDICTS: 3-0 (14/1 with Sky Bet)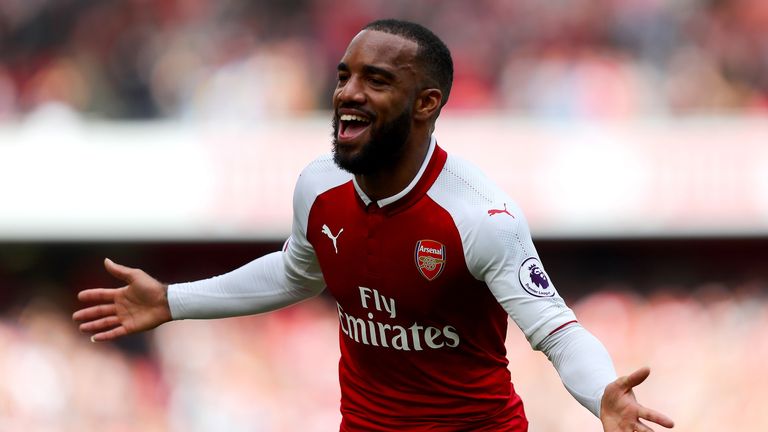 Manchester United v Everton - Nissan Super Sunday from 3.30pm, Sky Sports Premier League
Everton have disappointed me this season. They have signed all these players but last week they got ripped apart by Tottenham and they weren't much better at Stamford Bridge before that. I don't see anything other than a comfortable Manchester United win.


Paul Pogba has been playing well and will be a miss, although not in this game. Marouane Fellaini will come in and will probably cause Everton problems. They will be alright for this game without Pogba.
PAUL PREDICTS: 3-0 (15/2 with Sky Bet)
Merson's earlier predictions...
Bournemouth v Brighton
Brighton did well last week and Bournemouth have been struggling, but I think the Cherries will get off the mark here. They need to, it's a big game.
I remember on Soccer Saturday they had players talking about possibly aiming for Europe this season, but if they lose this game they are in big trouble.
Are teams getting used to playing against them? Teams who are playing three in midfield seem to be getting the better of them. This is not the game to change but perhaps they need to in other games.
It was a big win for Brighton against West Brom and if they could nick a draw that would be great for them.
PAUL PREDICTED: 2-1
Crystal Palace v Southampton
Palace have to win this otherwise they are near-on relegated. I say that because of the three games they have after this one [Manchester City away, Manchester United away, Chelsea at home]. If they lose this then they could go eight games without a point. You can't stay up with that.
I don't think Roy Hodgson will make too much of a difference. They were unlucky against Burnley last weekend and if you leave Frank De Boer for this game and win then before you know it things might not be that bad. But then you have three difficult games and Roy Hodgson hasn't worked in the Premier League for five years.
Southampton are a funny team and I think their manager is under a bit of pressure too. Palace need to win this game but I don't think they will.
PAUL PREDICTED: 1-1
Huddersfield v Leicester
I was disappointed in Huddersfield against West Ham. I know Leicester lost to Chelsea last weekend but I think they will have too much for Huddersfield, who looked a bit short on Monday.
PAUL PREDICTED: 1-2
Liverpool v Burnley
It's a must-win game for Liverpool. I know they kept a clean sheet against Arsenal but they are not going to win the league with that defence.
Philippe Coutinho will probably play with Sadio Mane suspended and he can open teams up, but the way Burnley have been playing they should be full of confidence. Their away form has been good and I don't think they need to sit back and wait for Liverpool to break them down. It could be nervy for Liverpool.
PAUL PREDICTED: 2-0
Newcastle v Stoke
Both teams had good results last weekend and I can't separate them at the moment. Stoke have found their feet and Newcastle have had a couple of good results.
Newcastle put in a good performance at Swansea and if they get another win then it's happy days at the club. It's a funny old game.
PAUL PREDICTED: 1-1
Watford v Manchester City
I can't see anything other than a Manchester City win. They blew Feyenoord away in midweek. Watford have had some good results but they are not free-scoring and I don't know how they are going to live with City's pace and movement for 90 minutes.
City didn't come out of first gear on Wednesday. It was a training session. It's only an hour flight home and I don't see a problem for them playing on Wednesday and then Saturday. There can't be any excuses.
PAUL PREDICTED: 0-3
West Brom v West Ham
West Brom were poor against Brighton, it was like they thought they would just turn up and not lose, but they were bad until they went 3-0 down, then they had a go.
West Ham got a good result on Monday, but a lot for them depends on Andy Carroll. I think West Brom have the players who could cope with him.
PAUL PREDICTED: 1-0
Tottenham v Swansea
I watched Swansea win at Palace and they weren't very good, then they lost at home to Newcastle and they weren't very good, so I don't see how they will live with Tottenham, who will be buzzing after their midweek win against Borussia Dortmund.
We have always said they are a good team but they need to win a league game at Wembley. They looked a bit nervous against Burnley and the longer the game went on you thought Burnley could score.
But they went to Everton and ripped them apart - that could have been any score. I don't see too many teams doing that at Goodison Park. I think they win this comfortably.
PAUL PREDICTED: 3-0