Sacking Jose Mourinho would be terrible, says Paul Merson
Last Updated: 31/08/18 10:53am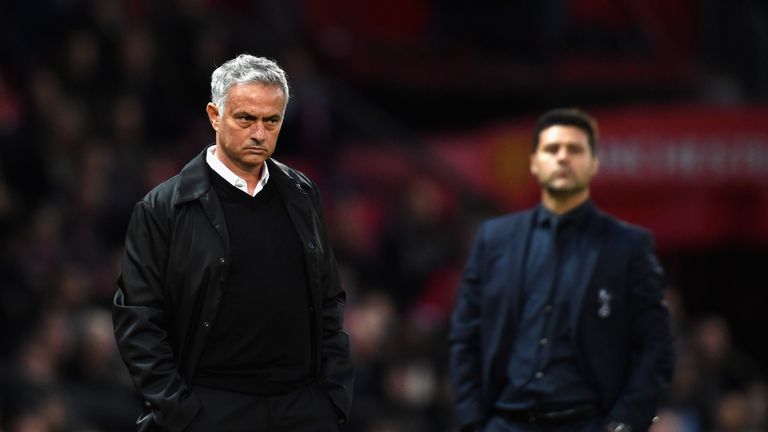 Sacking Jose Mourinho would be "terrible" for Manchester United who would struggle to recruit a better replacement, according to Paul Merson.
Merson thinks the club's failure to sign a centre-back in the summer - and issues with their long-term recruitment - have come back to bite them, but that changing manager for the fourth time in five years is not the solution.
This is United's worst start to a season in 26 years and they have conceded a quarter of the goals they did in 2017/18 after just three games - against Brighton, Leicester and Tottenham.
Nev on Jose's 'biggest challenge'
After that 3-0 home defeat to Spurs on Monday night, Mourinho stormed out of his post-match press conference, and the Portuguese has been in confrontational mood often since the start of pre-season.
But Merson said: "Who are they going to get if Jose goes? I think they'd be silly to sack him, it'd be terrible but you've seen it before and I've seen it at Chelsea. If it can happen there, and he's won the league, why can't it happen at Man United where he hasn't?
"He's going to feel the pressure, he's not going to be happy, he's a serial winner. He's going to get the hump.
"It's going to be a hard season for them. The problem is not just Man City running away from them, it's also looking at Liverpool and thinking how have they got all these players and we haven't?
"They're one of the biggest teams in the world, I'd say, and look at teams like Tottenham and Liverpool who aren't blessed with a lorry-load of money, and look at the players they've bought. How many Manchester United players would get in the Liverpool team? How has that happened? That's the problem."
United made bids for Leicester defender Harry Maguire and were interested in Spurs' Toby Alderweireld during the summer, but ended up signing only Diego Dalot, Fred and Lee Camp while Liverpool spent close to £200m.
Merson added: "You don't see Manchester United being beaten 3-0 at home, you just don't. I'm not going to sit here and tell Jose Mourinho how to be the manager of a football club. Whatever happens, he's a better manager than me, but I think he needed to be backed, he didn't get backed, and if you look they're letting in goals left, right and centre.
"When have Manchester United let in three in one game and then three in another? They only let in 15 in his first season at Chelsea! He said he needed centre-halves, they didn't and now it's biting them on the backside."