Paul Merson cannot see Arsenal future for Mesut Ozil after performances without him
Last Updated: 03/12/18 4:18pm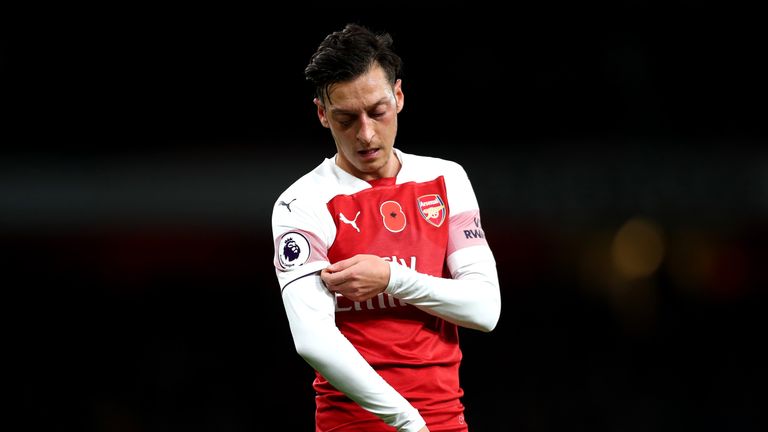 Arsenal's strong performances without Mesut Ozil could spell the end for the German at the Emirates, says Paul Merson.
Ozil was absent from the new-look 3-4-3 of Arsenal that beat Bournemouth last weekend before they put four goals past Tottenham on Sunday to move fourth in the Premier League.
He was left on the bench at the Vitality Stadium, and was left out of the squad altogether on Sunday due to what Emery later revealed was a back spasm, but with Arsenal extending their unbeaten run to 19 games in his absence, Merson told Sky Sports the club's biggest earner could soon be on his way out.
He said: "I'm a big fan of Ozil but if Arsenal are going to play like they did against Spurs, work like that as a team and close down, you can't have one not buying into it.
"It doesn't matter how good you are because everybody has got to be singing off the same hymn sheet, and I don't see that with him."
Fellow midfielder Aaron Ramsey played a significant part in Arsenal's comeback from 2-1 down at half-time in the north London derby, coming on at the break to set up two of the Gunners' three second-half goals in their 4-2 win.
Ramsey is out of contract at the end of the season and the Arsenal board have withdrawn from talks with the Welshman, meaning he will be able to begin talks over a deal elsewhere later this month.
Emery said his performance had been "the best for him and the best for us" while deflecting questions over whether he could end up staying at the Emirates, but Merson poured cold water on any suggestion it could lead to him signing a new deal.
He said: "I think Ramsey's future is sorted. I know how it works in football. I'd be shocked if his agent hasn't already got a deal from elsewhere on the table and it's as good as agreed without him being able to sign yet.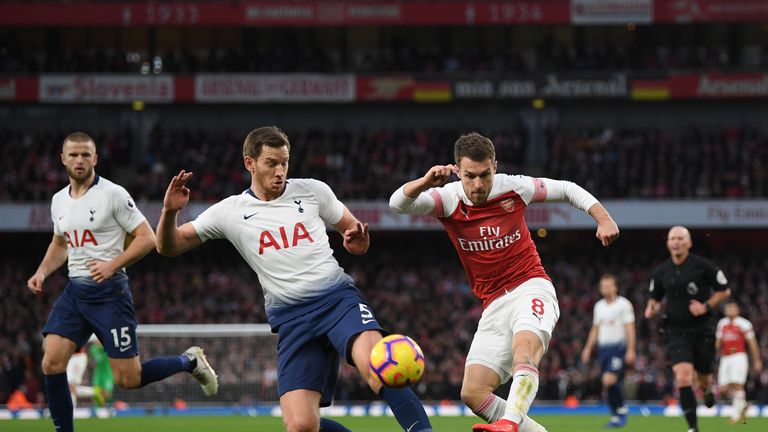 "Ramsey's going to keep playing where he can because he's a good player. Unai Emery is not going to chop his nose off to spite his face, which I like.
"I know Ramsey hasn't been playing from the start but Emery does turn to him a lot. He turns to him almost straight away when he needs him like against Tottenham and Ramsey delivers All credit to him as well, he's a very good pro."