Paul Merson is back with his latest round of Premier League predictions.
As the title race, fight for the top four and battle to avoid the drop heats up, the Magic Man gives us his tips for the weekend's games.


The action gets underway on Saturday lunchtime when relegation-threatened Fulham take on in-form Manchester United at Craven Cottage, a match you can see live on Sky Sports Premier league.
The live action keeps on coming on Super Sunday as third-placed Tottenham face Leicester at Wembley, before champions Manchester City and Champions League-chasing Chelsea go head to head at the Etihad.
Live Renault Super Sunday


We conclude proceedings with a Monday Night Football offering from Molineux as high-flying Wolves host struggling Newcastle.
Read on to see who Merse is backing this weekend…
Fulham vs Man United (Saturday from 11:30am on Sky Sports Premier League)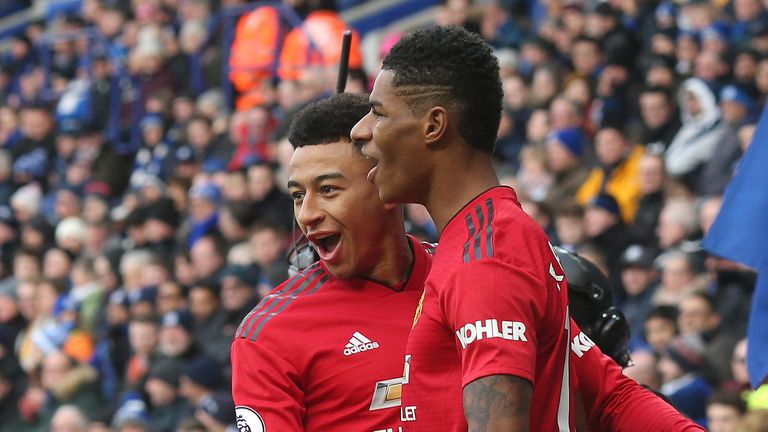 I can't see anything other than a United win, they will have too much for Fulham. I think Fulham will score, but it is at the back that they look all over the place. There will be goals in the game, but it will be another three points for United.
MERSE PREDICTS: 1-3 (11/1 with Sky Bet)
Tottenham vs Leicester (Sunday from 12:30pm on Sky Sports Premier League)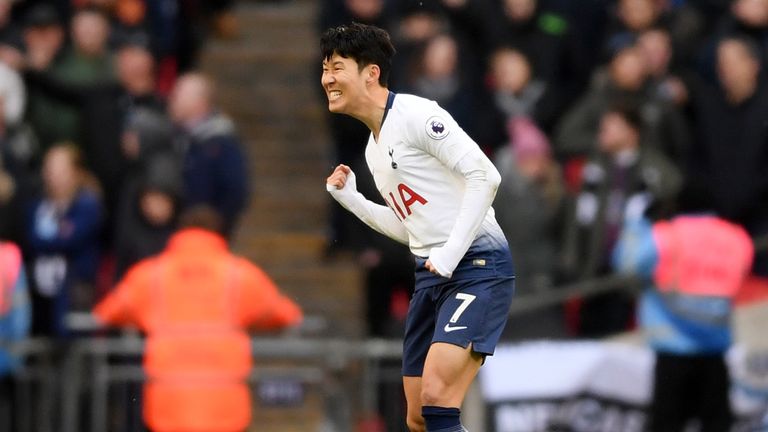 This will be a hard game for Spurs as Leicester have been competing and doing well against the big teams - those sides have a go at them and they can counterattack with the pace of Jamie Vardy, while you also have James Maddison and Demarai Gray in support.
However, despite this being a tough test, I do still see Spurs falling over the line again… they keep on winning, which is the main thing for them - you do not get any extra points for winning 6-0.
MERSE PREDICTS: 2-1 (15/2 with Sky Bet)
Man City vs Chelsea (Sunday from 3:30pm on Sky Sports Premier League)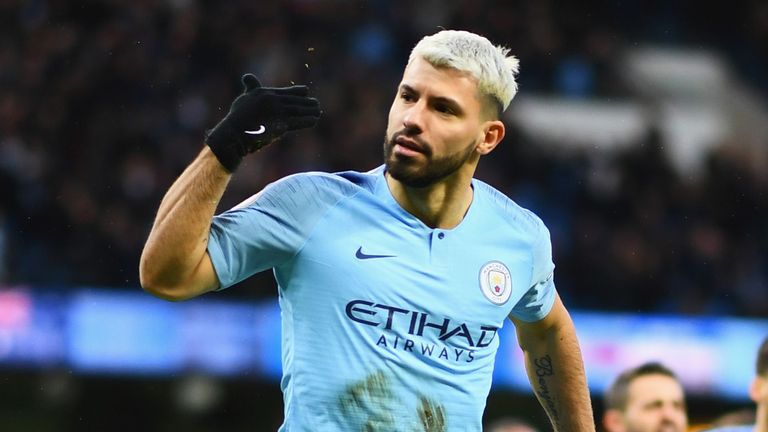 I think City will win this as I just do not see how Chelsea defensively can keep them quiet on their ground and the way they pass and move it. Marcos Alonso plays as a No 10 and will be bombing forward, while David Luiz will either be a 9/10, or a 3/10! I would be shocked if Chelsea got anything from this game.
However, despite being top of the league, City are still vulnerable, they are not like they were last season. You could see that against Arsenal last weekend as when they equalised, they were comfortable and looked the better team, but they just did not have enough.
Live Renault Super Sunday


Chelsea have got more than Arsenal and it will be a hard game for City, but I just think that defensively, Chelsea can't be relied upon. They let in four at Bournemouth recently and if they fall behind, I just do not see them coming back, they do not have that in them.
MERSE PREDICTS: 3-1 (11/1 with Sky Bet)
Wolves vs Newcastle (Monday from 7pm on Sky Sports Premier League)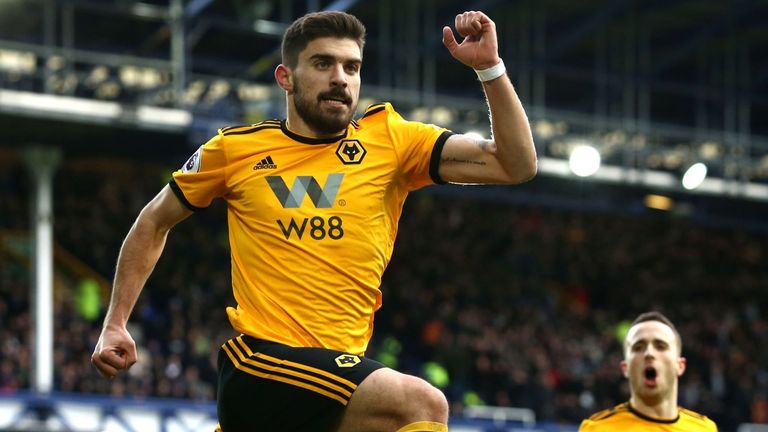 Rafa Benitez is tactically very good, he goes under the radar, but tactically he is probably the best in the Premier League. He gets results against Man City, so they will be hard to beat.
Wolves, though, struggle against teams that do not come out against them and they get frustrated - they lost at home at a canter to the bottom club, Huddersfield, so this could be a difficult game for them.


Benitez will have seen that and will not open up against them - if this turned into a 'you have a shot, we have a shot' match, I would dread to think what the score would be. They will be five at the back, will not move and they will wait for a set play from Matt Ritchie, who is good at them, a little bit of guile, and I could see them getting something from this game.
MERSE PREDICTS: 1-1 (11/2 with Sky Bet)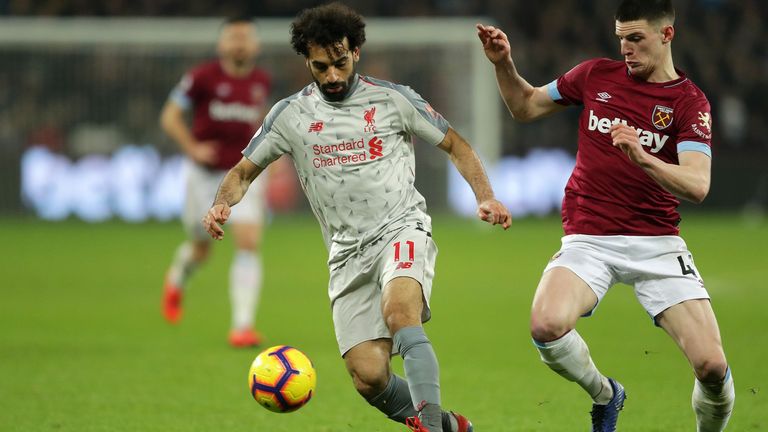 Bournemouth are poor away from home and I see Liverpool winning this game, but it is also a dangerous game for them the way the visitors play. They are a little bit like Crystal Palace, they will hit you on the break and are quick, and Liverpool struggle with that. And with all the nerves that are going on now, the first 20 minutes will be very, very important. So, a big game…
MERSE PREDICTS: 2-0 (6/1 with Sky Bet)
Liverpool vs Bournemouth is a Super 6 game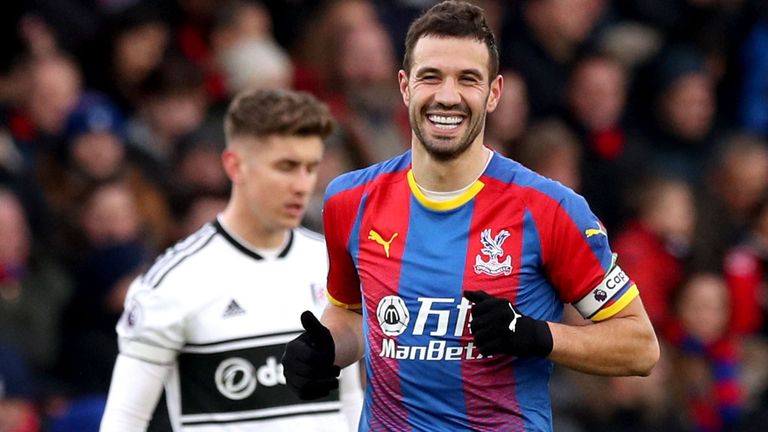 You never know what you are going to get from West Ham, this is not a massive game. You watched them against Liverpool on MNF and think, 'How can this team get beaten and concede four to Wimbledon?' You really have to ask some serious questions about what is going on there, they were a completely different team. No disrespect to Wimbledon, but you should not be letting in four goals against a side bottom of League One. And then you play against a team like Liverpool with their front three and they never really looked like scoring.
MERSE PREDICTS: 1-0 (13/2 with Sky Bet)
Palace vs West Ham is a Super 6 game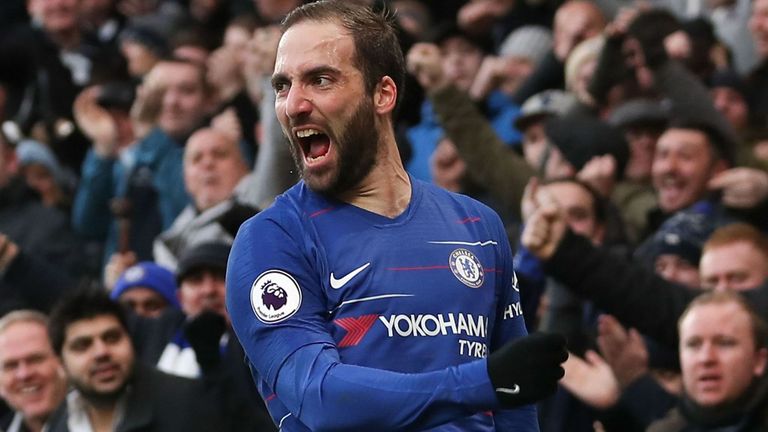 I'm going to go for Arsenal, but I would not be shocked if they did not win because defensively, Arsenal are just not good enough. And sooner or later, something has got to happen at Huddersfield, they have to have an all out go now, it is pointless coming away from this game with a draw. Before the game, a draw would be a good result…. But actually, it would not be. They now need to win football matches, so they may as well go out and have a go. You may as well go out and if they get beat five…
MERSE PREDICTS: 0-2 (7/1 with Sky Bet)
Huddersfield vs Arsenal is a Super 6 game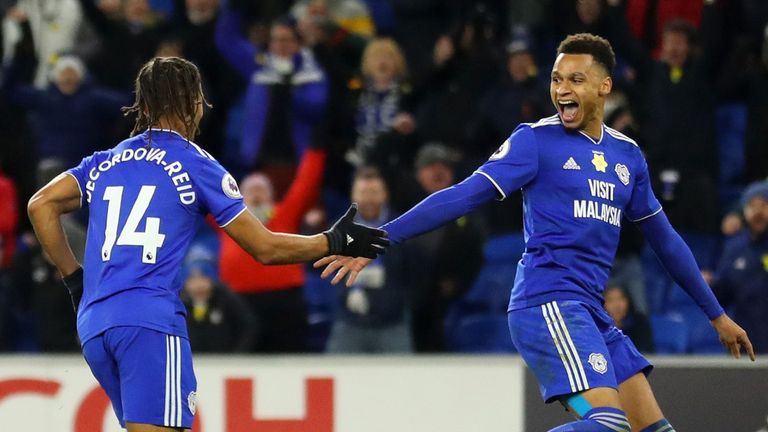 Cardiff will make it hard for Southampton, that was a massive result for them last week winning at Bournemouth, and that has now brought Brighton into it. I do not see Southampton going down and I see them edging this one.
MERSE PREDICTS: 2-0 (13/2 with Sky Bet)
Southampton vs Cardiff is a Super 6 game
I fancy Watford here, I do not see Everton winning this game, I think there is trouble there at the moment. Everton conceded from a set play against Man City again on Wednesday night and Watford are a big team, so I see them being too strong here.
MERSE PREDICTS: 2-1 (17/2 with Sky Bet)
Watford vs Everton is a Super 6 game
Brighton & Hove Albion vs Burley (Saturday, 5.30pm)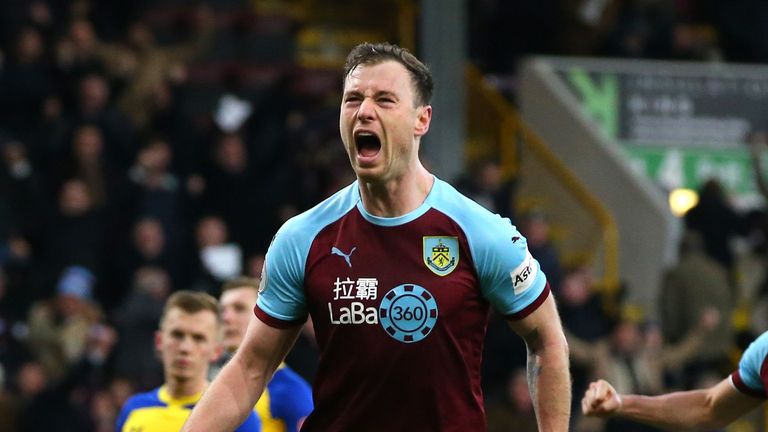 This is a big game for Brighton, who rested a lot of players in the FA Cup against West Brom in midweek - 11 changes and then Glenn Murray comes on and scores, so they have another game now. And you think, 'why did you not just play your best team from the start then, as you would not have to have played two-and-a-half games to get through?'
Burnley, meanwhile, look back to the old Burnley, hard to beat and play against…
MERSE PREDICTS: 0-0 (13/2 with Sky Bet)