Paul Merson praised Tottenham's fighting spirit after their dramatic away-goals win over Manchester City in the Champions League quarter-finals - and believes they will beat Ajax to reach the final.
On a whirlwind night at the Etihad Stadium on Wednesday, Tottenham's fortunes swung dramatically during a frantic opening but, after slipping 4-3 behind on aggregate in the second-half, Fernando Llorente deflected home the decisive goal and, despite a last-gasp scare, Spurs held on for a famous triumph.
Sky Sports pundit Merson praised the mentality of Mauricio Pochettino's side and says they deserve huge respect for beating a team of Manchester City's ability across two legs.
When are the CL semi-finals and final?
Man City 4-3 Spurs: As it happened
"Everybody in Europe will be looking at this result and going 'wow'," Merson told The Debate.
"Anyone can win a one-off game, I've seen it a million times in FA Cup shocks. But to go there and score three goals and to show the bottle to have a go...
"Second half, Tottenham were pinned back. They could easily have put their heads down and gone 'there's no way we're getting out of this. At 4-2 down, we're out'. But they kept on going.


"Don't take anything away from Tottenham, this is a phenomenal football result and they have every chance of being in the final. Ajax are good but if Tottenham play to their best, they'll have too much for Ajax.
"Tottenham have just beaten one of the best club teams in the world. We go mad over Man City and how good they are. But they've beaten them over two legs.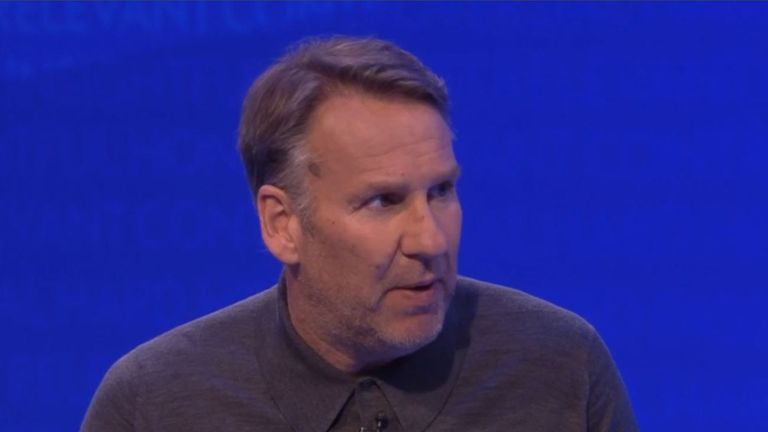 Don't take anything away from Tottenham, this is a phenomenal football result and they have every chance of being in the final
"They did the business in the first leg, kept it tight and scored late on. Tonight, when Pochettino put Llorente on I thought 'I'm not sure about this, this is early'. I'd have gone Heung-min Son up front [and put someone else on], who has a bit of pace. But in the end, it paid off.
"Fair play to Pochettino. I'm a big fan of his and he deserves it. There have been a lot of injuries, their bench wasn't mouth-watering. We always sit there and say City were unlucky but credit where credit is due for Tottenham.
"They've been up here when they were 2-1 up and they've been down and then up against it and they still had that fight to come back. That takes a lot of bottle."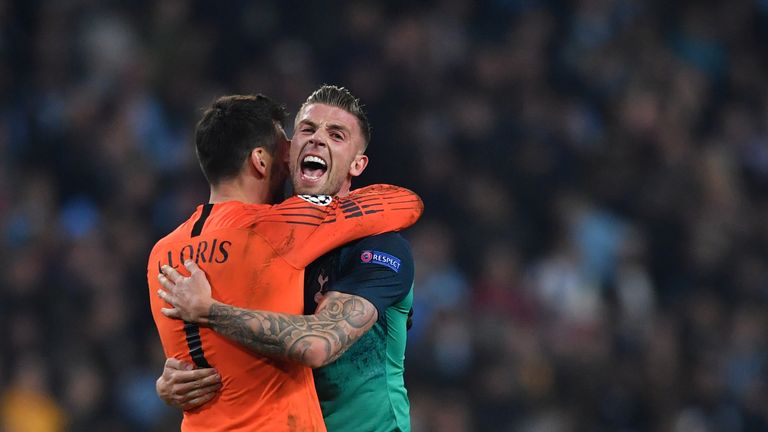 Get 2 football channels for the price of 1
Merson believes Tottenham will be able to overcome a young Ajax side in the semi-finals - as long as they keep the game tight and don't allow the Dutch side to use their attacking strengths.
"Ajax do play without fear. But we're in a Champions League semi-final now," Merson said. "This isn't your league games or going to Juventus or Real Madrid when you have nothing to lose, when teams half take liberties with them.
"Tottenham won't do that. Tottenham will give them respect. There will be nerves both ways and it's whoever handles the nerves best.
"Don't open the game up Tottenham because these will rip teams to shreds. Juventus did it and they went through them like a knife through butter. But I think Tottenham will be too strong. Defensively they're very good and I think Tottenham will get to the final, I really do."