Manchester City v Chelsea: Paul Merson expects scoring draw
Paul Merson can't see Chelsea losing away at a Manchester City side lacking Sergio Aguero.
Last Updated: 03/02/14 3:29pm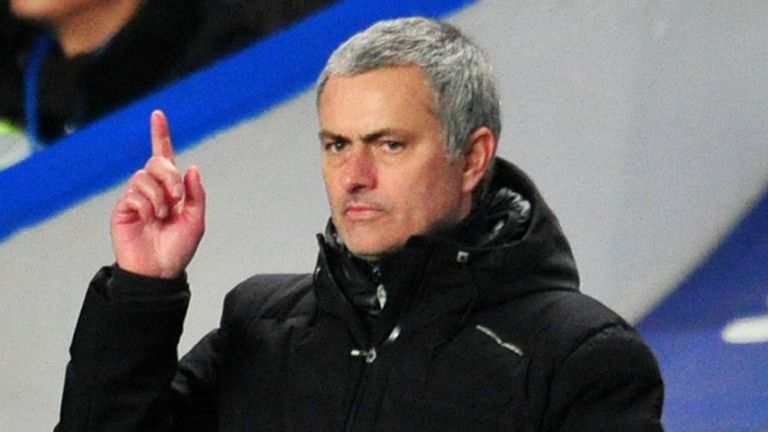 We saw Chelsea go to Manchester United earlier in the season and play for a 0-0 draw, but I think it would be disrespectful to his team to ask them to do the same thing here, especially after he accused West Ham of playing "19th century football".
Chelsea are capable of going anywhere and grinding out a 0-0 draw, but it almost sends the wrong message to the team. It says: "You're not good enough."
You can understand West Ham adopting that approach. They are in a dogfight and haven't got a player who would get in the Chelsea team, but surely with all the attacking flair Chelsea have got they can do better than play for a draw.
So surely Mourinho won't go to the Etihad and defend. For a start they've got no Sergio Aguero and Man City are a completely different beast without him. I've been lucky to watch a lot of Man City this season and they are nowhere near the same team when he's not up front.
The two strikers - Edin Dzeko and Alvaro Negredo - will really suit John Terry and Gary Cahill. They will play up against them, rather than dropping off into the hole like Aguero does. They are top-drawer players, but it will be much easier for the defenders because they won't be turning and running at them.
I really like Nemanja Matic in midfield and I don't understand why he didn't play against West Ham over John Obi Mikel, who slows the game down. I think Matic will definitely play in this game because they need to move the ball quickly.
Man City are a side who attack from all angles and so Chelsea will need to move the ball quickly on the counter-attack. I'd like to see Ramires and Matic in there to do that.
Then there's the three attacking players of Oscar, Eden Hazard and Willian and if they can get into little pockets they'll cause problems behind Samuel Eto'o.
As long as they go for it, then I don't see Chelsea losing. Obviously if they go and defend then Man City will eventually create enough chances to win it.
But I've seen Man City several times and they can be very lackadaisical. Crystal Palace, Cardiff and even Watford have gone there and made chances and could have got results.
For the big games, they usually tune in but it will be interesting to see what happens if they go behind against one of the top teams in the Premier League, especially a team like Chelsea who have got the players to catch them on the break.
For me, the Premier League title race is still very much a three-way battle. Arsenal have not been playing well of late, but they are hanging in there and you never know what might happen. Look at what happened with Carl Froch against George Groves; he hung in there and ended up winning.
The games are flicking off and there will be pressure on both Manchester City and Chelsea on Monday night
But I really don't see Chelsea going there and getting beat.
PAUL PREDICTS: 2-2