Paul Merson's Premier League predictions - Round Eight
Sky Sports pundit tips wins for Stoke, Liverpool, Arsenal and Chelsea
Last Updated: 16/10/14 5:16pm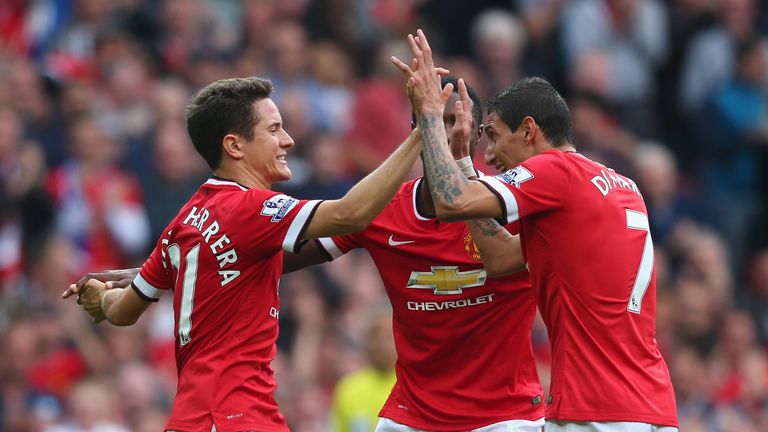 Paul Merson reckons West Brom v Manchester United will be full of goals, while Stoke and Liverpool will pick up wins on Super Sunday. Scroll down for his shouts on all the weekend games...
West Brom v Man Utd - 7pm, Monday, Sky Sports 1
I think this will be a really good game to watch. At the moment Man United are a team that has to go out and score goals because one goal isn't enough for them to win a football match. I don't know when we'll next see Man United come off the pitch having won 1-0. It makes good TV, but you ain't going to win anything doing that. Attacking teams win games, but a good defence wins championships; it's very rare that you see a team win the league by scoring 100 and letting in 80. As a neutral they are the team to watch because the forward line is as good as anybody's in world football and I think there will be loads of goals on Monday night. It won't be 0-0, that's for sure…
PAUL PREDICTS: 2-4
Stoke v Swansea - 3.30pm, Sunday, Sky Sports 1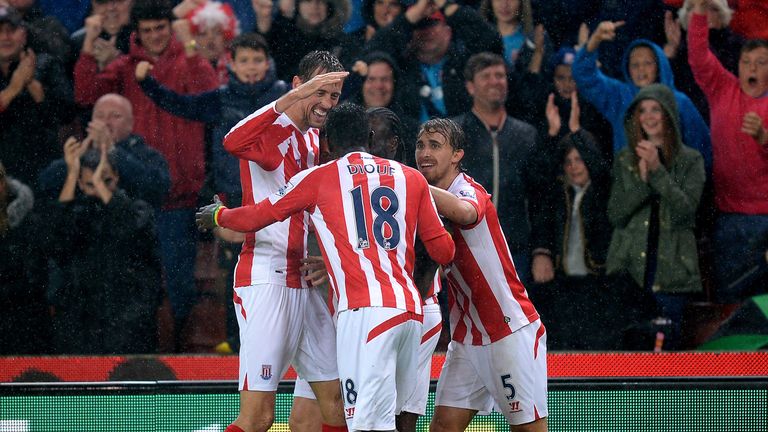 I expected Swansea to beat Newcastle in their last game, but they couldn't manage to do it. Stoke had a shocker in their last game as well, losing at Sunderland. Both teams need to get back to winning ways, but I rarely go against Stoke at home. This will be a good game and I expect it to be wide open. People ask me if the Britannia is a less intimidating place to go nowadays and maybe because Mark Hughes wants the players to get the ball down and play they are not as "in your face" as the old Stoke. The place doesn't have the same intimidation about it and teams don't have to defend long balls and long throws like they used to, but there is still a great atmosphere.
PAUL PREDICTS: 2-1
QPR v Liverpool - 12.30pm, Sunday, Sky Sports 1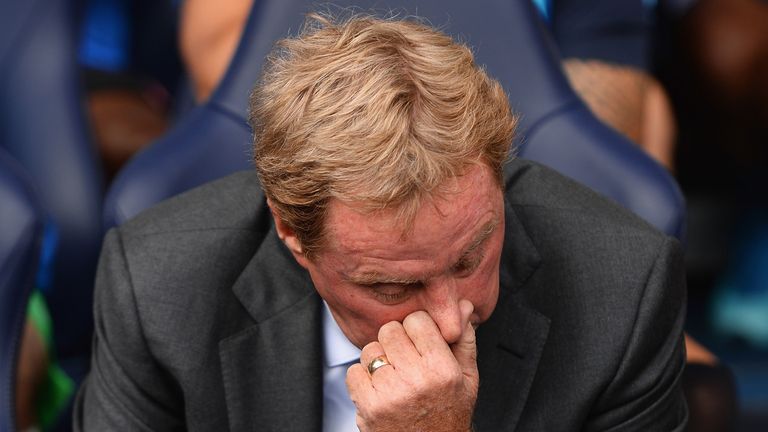 Harry Redknapp is a great manager who plays expansive football and goes out to entertain – which is the way to play – but at the moment this QPR team need to play 10 behind the ball. It's not Harry's way, and rightly so, but I just think their players need a bit more confidence. They will give Liverpool a game, but I can't see them winning. If you look at Liverpool this season, the best game they've played was against Tottenham when they were outstanding. Who played in that game? Daniel Sturridge. He hasn't played in any games since and I think that's been the problem. If you take Sturridge out now Suarez has gone then you're going to struggle. If Real Madrid took Ronaldo and Bale out of their team they wouldn't be the same team. I just think it's caught up with them and when Sturridge comes back they will be a real force again.
PAUL PREDICTS: 1-2
Man City v Tottenham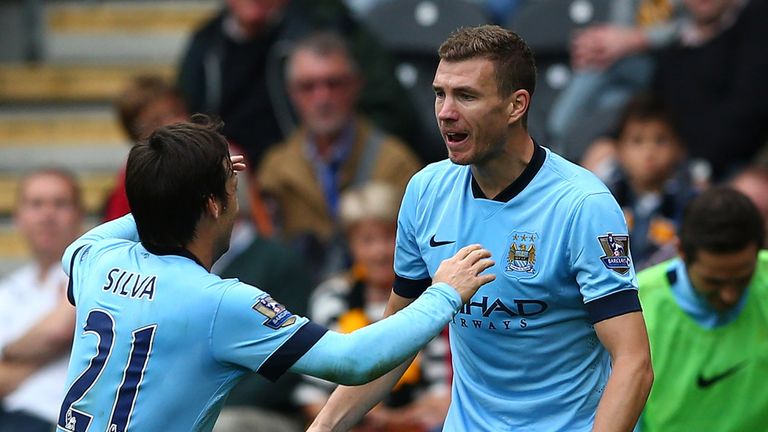 I didn't fancy Tottenham to beat Southampton the other week, but they won and played well. However, this is a major step up to go to Man City. They took a while to break down Aston Villa in their last game, but they keep on probing and probing and never panic. You never see Man City hit the long ball or make bad decisions and they keep going until the end. For that reason I don't see anything but a Man City win. They are a top team, right up there with Chelsea, and I really fancy them to win this game (and I'm saying that with my football head on… it's nothing to do with the fact I used to play for Arsenal!)
PAUL PREDICTS: 3-0
Arsenal v Hull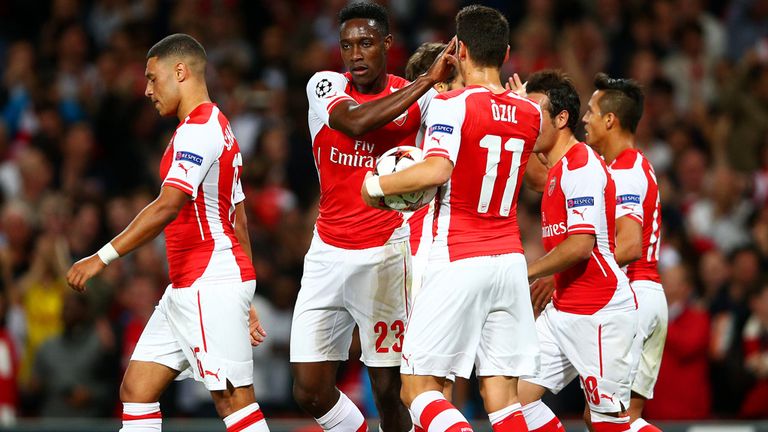 Arsenal have only won two Premier League games all season and that ain't good enough. For that reason I think this is a must-win game against a Hull side that had a good result before the internationals and probably didn't want a two-week break. You always want to play again when you've won. I have to go for Arsenal to win, but I think it will be a hard game for them. I do think the injury to Mesut Ozil might actually help the team. I don't think he's been playing well and any other player would have been dropped if they'd played like he has over the last four months. He's probably been playing unfit so it could be a blessing to give him a rest – and it gives the manager an easy decision to make.
PAUL PREDICTS: 3-1
Burnley v West Ham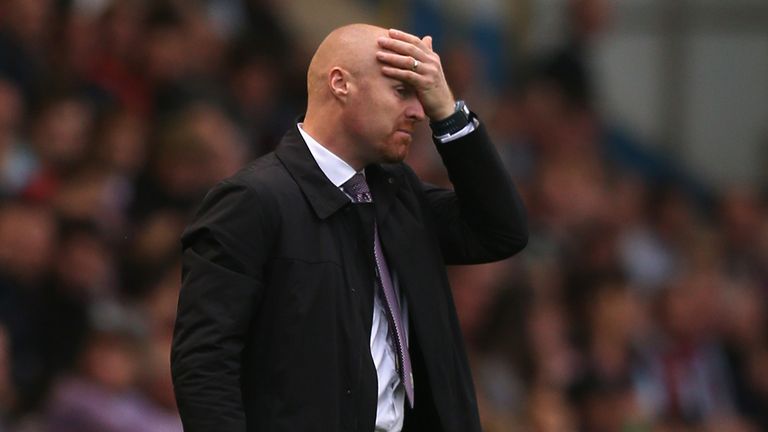 I don't see Burnley getting their first win here and I think they're struggling, I really do. They pulled up trees to get promotion last season, but now the two main players who got them up – Danny Ings and Sam Vokes – are injured and you have to feel sorry for them. I hope this season doesn't turn into a damp squib, but it's so hard with two centre-forwards injured. I think West Ham are in their stride at the moment, Diafra Sakho is scoring goals for fun and they are probably more of a threat in their away games these days because of the pace they have. I think West Ham will win.
PAUL PREDICTS: 1-3
Crystal Palace v Chelsea
This is a real test for Chelsea, especially when you consider what happened last year when John Terry scored an own goal and they lost 1-0. That was probably where they lost the title last year. People think Chelsea should beat Crystal Palace – and they should – but it is a hard place to go. Palace have pace on the flanks and the Chelsea full-backs like to bomb forward, so a lot depends on who has the most bottle. Will Branislav Ivanovic and César Azpilicueta be forced to track back all day long? I expect Chelsea to narrowly win it – but the atmosphere will be absolutely rocking there!
PAUL PREDICTS: 1-2
Everton v Aston Villa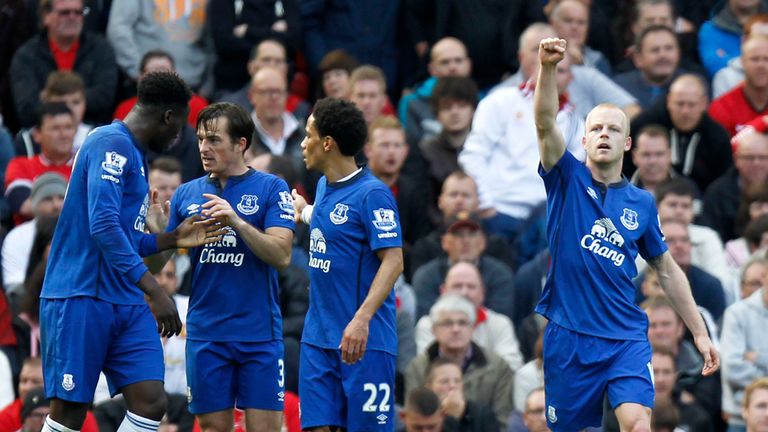 Everton are fourth bottom and desperately need to start winning games. There's a lot of pressure on them because they spent a fair amount of money in the close season and they've started poorly. Villa will go there and make it very difficult indeed for them – they will want a draw to break their losing run because they've had some nightmare fixtures. Against Man City they hung on for so long before getting ground down at the end and I think they might lose again at Goodison Park. Villa have done great and have been embarrassed nowhere, but there are games coming up they are more likely to win.
PAUL PREDICTS: 2-0
Newcastle v Leicester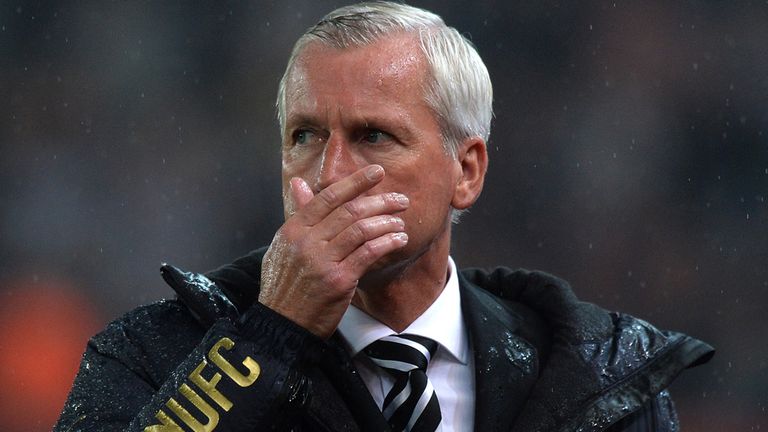 This is one of those games where the Newcastle fans will turn up expecting to win. They drew their last game with Swansea, which was a bit of a bonus because a lot of people didn't expect them to get anything there, but the expectations will be different here because they're at home to a promoted side. I know Leicester are doing great, but the pressure will be on the home players. I think it's a hard game because Leicester will fancy their chances. Newcastle will bomb forward and they could get caught on the break by the pace of Jamie Vardy – so this could be a wide-open and gung-ho game. A draw is no good for Newcastle, but I see that happening.
PAUL PREDICTS: 2-2
Southampton v Sunderland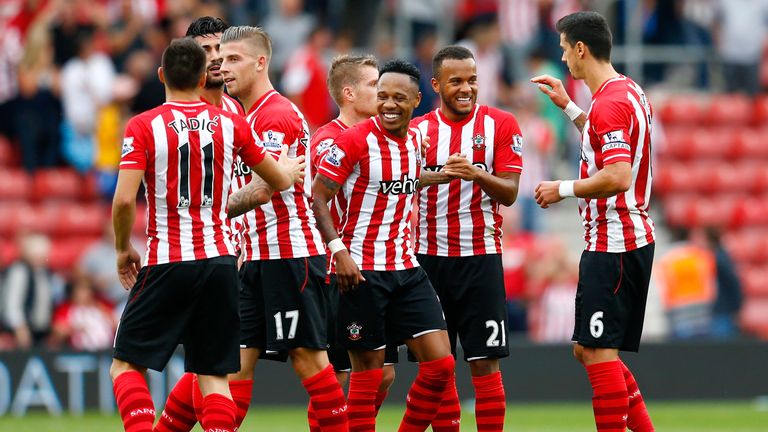 Sunderland had a good result in their last game against Stoke and they are hard to beat. They have only lost one game all season, they keep things very tight and then they go from there. But I am just going to go for a narrow Southampton win at home. Graziano Pelle scored for Italy in midweek, so he will be flying high and I think they will just about sneak this one.
PAUL PREDICTS: 2-1
Think you know better than Merse? Prove it with our Super 6 game and win £250,000