Paul Merson backs last season's top four to record weekend wins in the Premier League, and tips victory for Man Utd too.
Newcastle United v Chelsea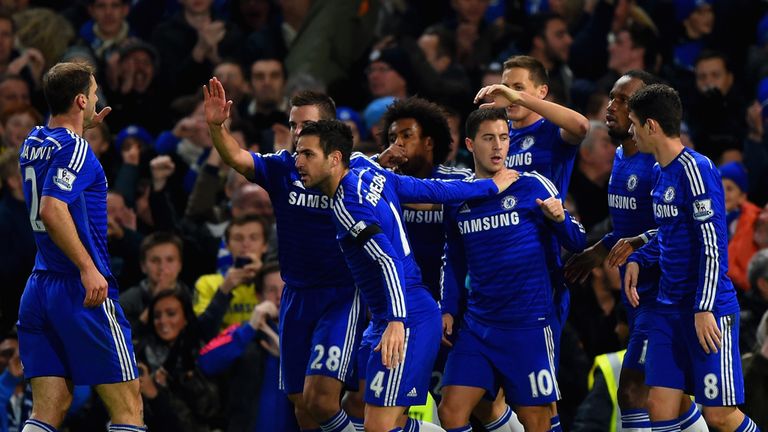 I think Chelsea will carry on where they left off the other day when they beat Tottenham 3-0. It will be harder without Nemanja Matic but Newcastle have a lot of players out, and that means I can't see past the Blues getting another win and extending their lead at the top.
PAUL PREDICTS: 0-2 (11/2 with Sky Bet)
Hull City v West Brom
West Bromwich Albion are struggling badly at the moment, Hull had a good result the other night against Everton. Since Saido Berahino has got in the England squad, he hasn't really done much. If you're not scoring goals, you have to make sure you don't let any in. I think Hull have turned a corner. I hope Alan Irvine isn't in trouble; the fans have to give him time. Any of eight teams could go down this year and West Brom are one of them.
PAUL PREDICTS: 2-0 (9/1 with Sky Bet)
Liverpool v Sunderland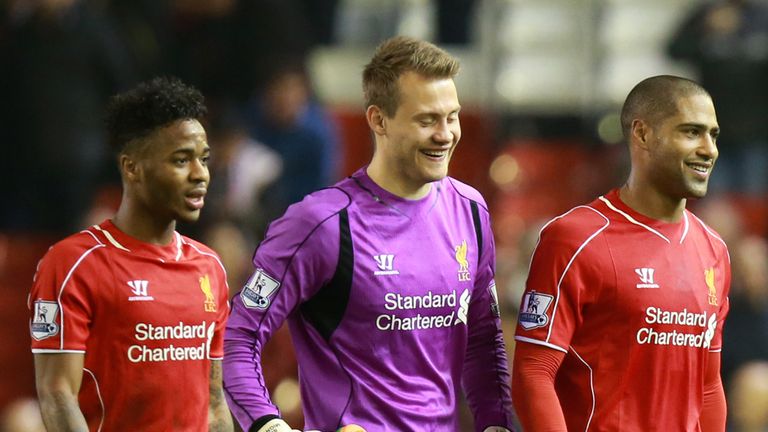 Sunderland got the run-around on Wednesday and they worked their socks off for a draw against Chelsea last weekend. I think this will be one game too far for them, their third game in a week. Liverpool weren't great at Leicester, but they won and they've had two wins on the trot and Sunderland have had to work too hard recently.
PAUL PREDICTS: 2-0 (11/2 with Sky Bet)
QPR v Burnley
It's a six-pointer and I think there will be loads of goals in this. Last week, there were 51 efforts between QPR and Leicester. Rangers aren't going to win too many games away from home I don't think, so they need to win their home games. Burnley are on a bit of a run and it won't be an easy game for Rangers.
PAUL PREDICTS: 3-2 (33/1 with Sky Bet)
Stoke City v Arsenal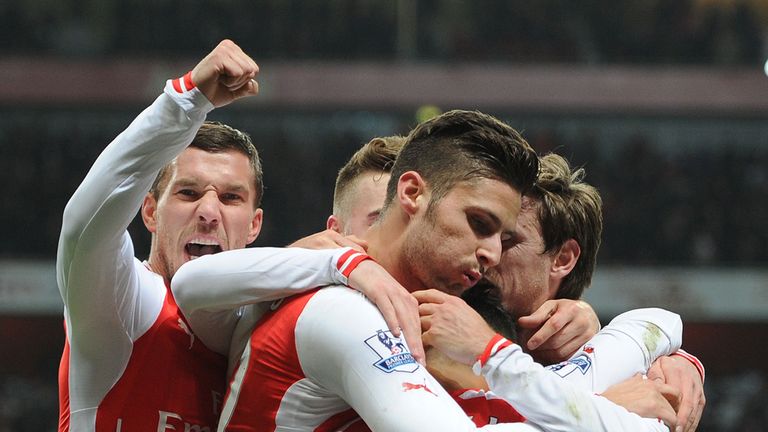 I think Arsenal have turned the corner. They look much more solid at the back now Laurent Koscielny is fit again. Southampton could've still been playing now and I don't think they would've scored a goal. I know they are reliant on Alexis Sanchez but if Southampton couldn't score against them, then I don't think Stoke will. Another clean sheet.
PAUL PREDICTS: 0-2 (8/1 with Sky Bet)
Live Saturday Night Football


Tottenham v Crystal Palace
Believe it or not, I think Tottenham will win this. I think they were quite good against Everton, though I didn't fancy them against Chelsea, at all. I think Palace were made to look good by Liverpool and I don't think they are. It was a shocking result against Villa.
PAUL PREDICTS: 2-1 (7/1 with Sky Bet)


Manchester City v Everton
I've been quite disappointed with Everton, if I'm being honest. I thought they had a bad result against Hull in midweek but Man City are flying again now. They had two away games at Sunderland and Southampton and scored seven goals; I think they're back and I can't see anything but a Man City win.
PAUL PREDICTS: 3-0 (10/1 with Sky Bet)
West Ham v Swansea


I think both of these sides are good teams. I've been really impressed with West Ham. Even though I saw them lose at Goodison the other week, they were better than Everton and they've bounced back from that to a good result in midweek.
PAUL PREDICTS: 2-2 (12/1 with Sky Bet)
Aston Villa v Leicester
I think Leicester are struggling at the moment and they need a bit of good luck and they haven't had any. Esteban Cambiasso missed an absolute open goal the other day - it was unbelievable. Benteke is back for Villa and they've just had a great result
PAUL PREDICTS: 2-0 (9/1 with Sky Bet)
Southampton v Manchester United
I think Southampton have hit a brick wall. The teams they have beaten weren't any of the big boys. They did well and kept Arsenal at bay for most of the game but they never looked like scoring and you have to win games. Even with 10 men, Man City ripped them apart. Man United - with Wayne Rooney back - will be a different kettle of fish and I can't see them getting anything even at home.
PAUL PREDICTS: 0-2 (11/1 with Sky Bet)