Paul Merson predicts yet another hotly-contested weekend of Premier League action including wins for United and City plus difficult trips on the road for Spurs and West Ham.
Man Utd v Liverpool – 1:30pm, Super Sunday


I'm going with the lucky team here and picking Man Utd. They've won five on the trot; Southampton they shouldn't have won, against Stoke last week De Gea made two wonder saves and then they cleared a shot off the line. Arsenal should have been out of sight in 30 minutes, they were hanging on against Crystal Palace and then at home to Hull they played well and won 3-0. So it could have easily been one win out of five. I just think United will have too much up front so they'll win this game.
Liverpool on the other hand haven't got anything up front and that's the problem. Who's going to hurt United's average defence? I just don't see Liverpool hurting them. I know Suarez has gone but Liverpool need to forget about him, it's Daniel Sturridge they're missing, unbelievably. Their one good game this season was against Spurs and it's no surprise that Daniel Sturridge played. He's got pace, he's a top player and he petrifies defenders.


When he plays it gives Henderson and Gerrard time on the ball, but when they haven't got that pace everything just slows down. They are struggling badly and if they don't get him back quickly they need to buy big in January – someone like Benteke who is willing to go beyond defenders.
PAUL PREDICTS: 2-1 (Sky Bet odds 15/2)
Swansea v Tottenham – 4pm, Super Sunday
I picked Spurs last week to beat Palace at home and they never won, so they're not going to win at Swansea. The Swans are a decent team, I've watched them a lot. Even though they got beat at West Ham at home they are a force and they'll win this game. I thought Spurs were brilliant against Everton a couple of weeks ago and then against Palace they were really poor. Swansea is a tough place to go, whoever you are.
PAUL PREDICTS: 2-0 (Sky Bet odds 11/1)
Arsenal v Newcastle – 5:30pm, Saturday Night Football
Live Ford Saturday Night Football


Arsenal did well to bounce back from last week's bad result at Stoke with a great win at Galatasaray, and they need to continue that and win this game. Newcastle are on a roll though but I don't think this is a great Newcastle team – it's phenomenal how they just keep on winning. Fair play to Alan Pardew's side but it's not a vintage team by any stretch of the imagination. I think Cisse has scored seven goals with nine shots and that says it all.
I think Newcastle will have a go but I look back to last year's Monday Night Football and they got beat badly against Arsenal. The Gunners will be buoyed after their midweek win but, more importantly, they have to win this game – there's no point drawing. It will be a really good game, Newcastle will have a go as too will Arsenal, so lots of action.
PAUL PREDICTS: 2-1 (Sky Bet odds 7/1)
Everton v QPR – 8pm, Monday Night Football
Live Ford Monday Night Football


I don't see QPR winning an away game at the moment, I really don't. They are struggling away from home and remind  me of Fulham a couple of years ago who couldn't win away but were decent at home. They are putting pressure on themselves every week to win their home games and sooner or later that catches up with you. They need to change something away from home to get back on a run but I don't see them beating Everton.
Martinez's side however are the 'let-downs' at home and they never seem to win. I don't think Thursday's Europa League game will have any influence on the game and I think they'll beat QPR. I watched QPR at Swansea last week and it could have been 7-0. QPR have to get out of the habit of relying on their home games because the pressure could then get too much to handle.
PAUL PREDICTS: 2-0 (Sky Bet odds 11/2)
Burnley v Southampton
I can't split these two. One's near the bottom and one's near the top. I think Burnley are doing alright, they performed well at QPR last week even though they lost. Southampton were quite disappointing against Man City and Arsenal but if they play anything like they did last week against Manchester United on Monday they'll be alright.
Against United, they didn't deserve to lose that in a month of Sunday's. It was an unbelievable result. If anyone's going to win you would think it would be Southampton, but Turf Moor is a tough place to go so I'm going for a draw.
PAUL PREDICTS: 1-1 (Sky Bet odds 11/2)
Chelsea v Hull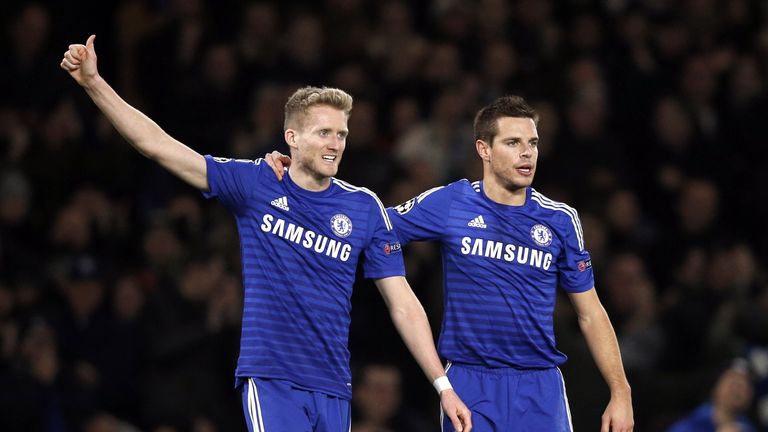 This is going to be a walk in the park. I can't see anything other than a home win. Last week's defeat at Newcastle was down to Matic not playing - it doesn't matter how many world class players you've got, if one is not in that machine it makes a difference.
I thought Hull were quite lucky last week – they got a good result at Everton and then drew 0-0 at home to West Brom who, had they scored the early penalty, would have gone on to win the game.
At the moment Hull are struggling, which I am quite surprised about really. I think they are a decent team but Chelsea will have too much for them.
PAUL PREDICTS: 3-0 (Sky Bet odds 5/1)
Crystal Palace v Stoke
This is going to be a hard game and another one that I just cannot split. Palace did alright last week at Tottenham but that was only one game. Whenever I look at Palace I think that they are doing alright but they're not winning any games. They've won one in nine so even when they played well in games they haven't been able to get the results.
I watched Stoke beat Arsenal quite comfortably last week and it could have been even more had a fourth goal gone in. But I'm going for a draw here, I don't mind Palace. They're a decent team as too are Stoke on their day!
PAUL PREDICTS: 1-1 (Sky Bet odds 9/2)
Leicester v Man City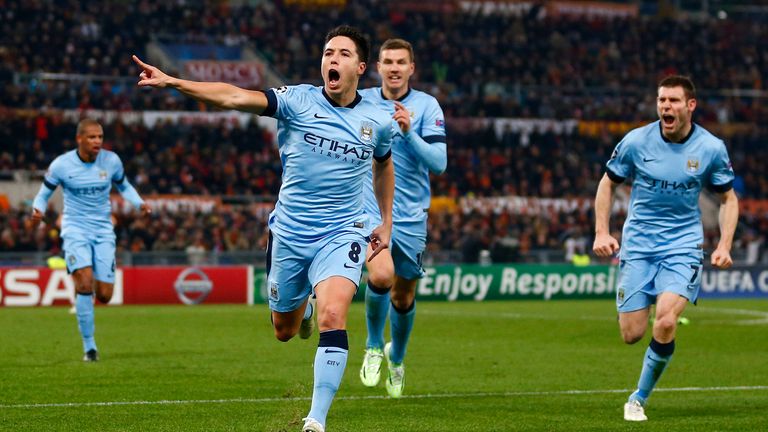 Man City are rolling now and they'll be flying high after Wednesday night's win in Rome. They've had some good results recently – I think that's four league wins on the spin – so I'm going to go with City. I was disappointed with Leicester at Villa last week. I didn't think they were very good at all. This just shows how hard this league is and it's going to be an 11th game without a win, I'm afraid. Nigel Pearson's side just need a bit of luck – if they can, the luck Man United are having they would be fine.
PAUL PREDICTS: 0-2 (Sky Bet odds 13/2)
Sunderland v West Ham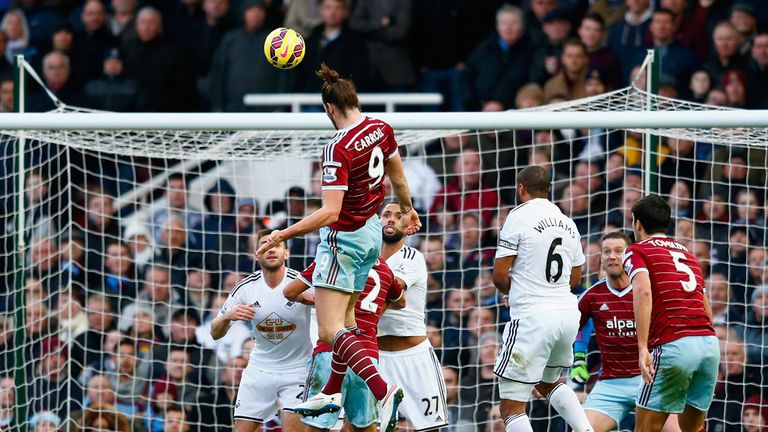 The Premier League is that good that it's so hard to predict these scores. West Ham are flying at the top and Sunderland are not doing great but, again, I just can't separate these teams. West Ham have done great but I don't see them winning here. The Stadium of Light is a hard place to go and I think Big Sam will be silently thinking 'I'll settle for a point here'.
Obviously they want to win but you've got make sure you don't lose as this is where the points mount up across the season. Suddenly going to Sunderland and getting a draw is a good result. I think this is a hard game and I think Sunderland are alright. I know they got beat by City but they went to Liverpool and were very comfortable.
PAUL PREDICTS: 1-1 (Sky Bet odds 5/1)
West Brom v Villa
I do fancy Villa if I'm being honest but I fancy a draw as well simply because West Brom cannot afford to lose this. If they lose this, they're in major trouble. They haven't won since November 1 in the league and defeat on Saturday leaves them basically in the relegation zone so it's a must-win game.
Villa tend to be much better away from home as the win at Palace showed but I'm afraid this game has got a draw written all over it. If I had to go with someone then it would be Villa but it looks like a score draw to me.
PAUL PREDICTS: 1-1 (Sky Bet odds 5/1)