Paul predicts wins for Chelsea, Man City and West Ham, QPR to continue their impressive home form and a pair of draws on a titanic Super Sunday.
Stoke v Chelsea – Monday Night Football, 8pm
Live Ford Monday Night Football


I don't like going against Stoke at home but I just think Chelsea are so good it's unreal.
Stoke at home on a Monday night will be freezing cold, Man City will have already won so they'll both be level on points and all of a sudden the pressure is on.
I very rarely go against Stoke at home but Chelsea are on different level all together and I have to go for them here.
PAUL PREDICTS: 1-2 (Sky Bet odds 7/1)
Newcastle v Sunderland – Super Sunday, 1:30pm
I can't split these two. I think they'll both be as nervous as each other not to lose this game. Newcastle have had a nightmare week - letting in four at Arsenal and Tottenham.


They were three games away from getting to Wembley and potentially winning a trophy which they haven't done in my life time so I thought that was a big opportunity missed.
They'll be as nervous as Sunderland as they won't want to end this week without another defeat. Sunderland are hard to beat - they go out not to get beat and that's why they've had 10 draws already.
PAUL PREDICTS: 1-1 (Sky Bet odds 5/1)
Liverpool v Arsenal – Super Sunday, 4pm
After a difficult few weeks Liverpool had a good win at Bournemouth and showed glimpses of their former selves. But to be honest if you had to pick a game for them to play then that would have been it, I don't think there was more than two tackles in the whole game.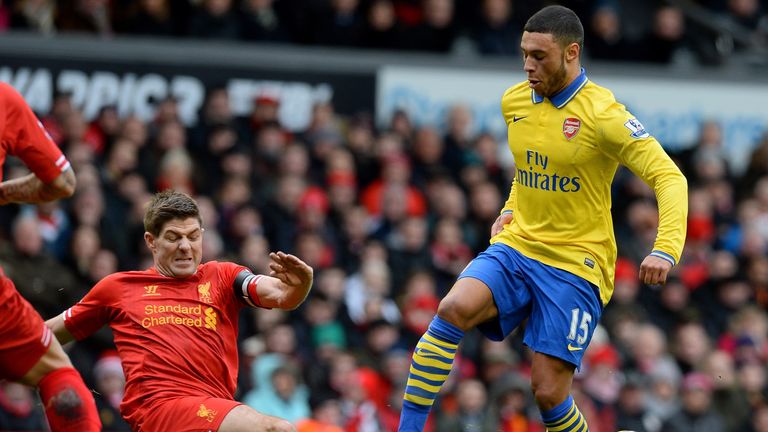 They're not the team they were and Arsenal have Sanchez so both teams won't be able to cope with each other defensively. I'm going for a thrilling Desmond with lots of action on the cards.


PAUL PREDICTS: 2-2 (Sky Bet odds 11/1)
Man City v Crystal Palace – Saturday, 12:45pm
I like Palace, they're quite dangerous on the break and they've got a lot of pace but I'm going with City for this one because they're flying at the moment. I think City are on a right roll, confidence is high and I don't think Palace will be a match for them.
City are in a position where they've just got to keep on winning. Leicester last weekend was always going to be a hard game but they kept the pressure up on Chelsea, they've beaten Roma away, Sunderland away and Southampton away so they're flying and I fancy them again this week.
PAUL PREDICTS: 2-0 (Sky Bet odds 11/2)
Aston Villa v Manchester United – Saturday, 3pm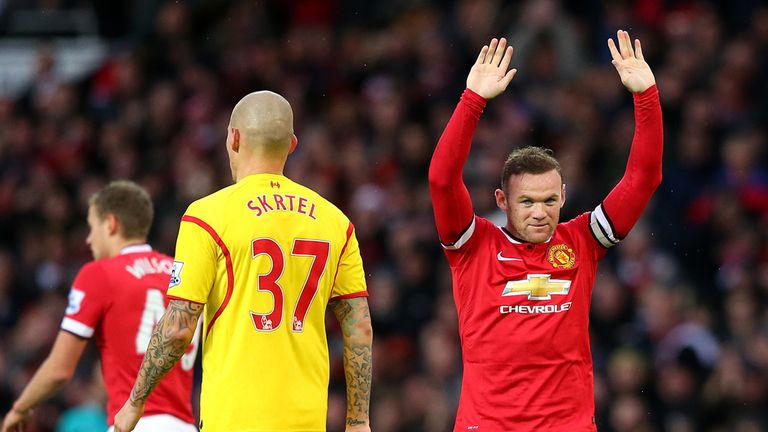 Man Utd are rolling but I think this will be a hard game for them. Despite their six consecutive wins they haven't come up against anyone like Benteke during that run and I think he'll cause their defence – which isn't great – problems.
Villa's defeat to West Brom was disappointing and a really bad result but I think at home Man Utd are going to come at them. I think there will be a lot of space over the top for Agbonlahor, Benteke and others. I don't think United are great, to be honest.
United's win against Liverpool was a good result. They weren't great but they keep on winning so you're better off being lucky than unlucky. Despite that I think this will be a draw.
PAUL PREDICTS: 1-1 (Sky Bet odds 6/1)
Hull City v Swansea City – Saturday, 3pm
I don't know where Hull are going to win another game at the moment. West Brom could have been 2-0 up against them at the KC Stadium a few weeks ago and Swansea are a better team than Albion for sure.
How Swansea managed to lose at home to Spurs on Super Sunday is unbelievable. Fair play to Tottenham for digging in and grinding out a result but Swansea will not believe they lost that game.
If I was Garry Monk I wouldn't be too worried. Swansea are playing well and, despite their defeat, they're not having to nick results. I fancy them to get back on the winning track against a Hull side bereft of confidence.
PAUL PREDICTS: 0-1 (Sky Bet odds 11/2)
QPR v West Brom – Saturday, 3pm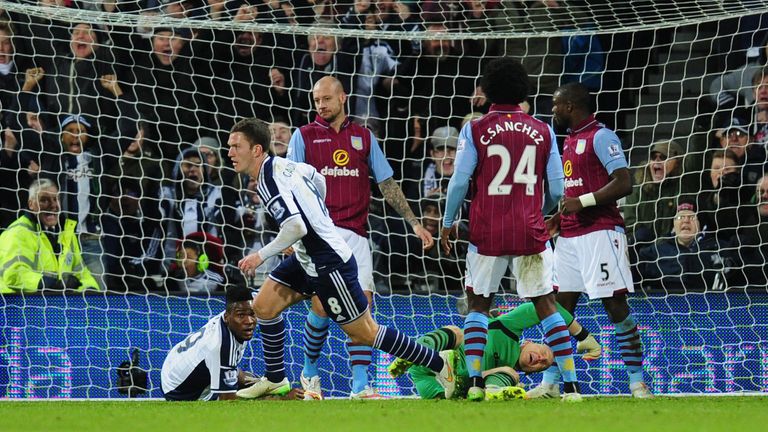 I don't see QPR winning an away game but I think Loftus Road is a bit of a fortress. I didn't foresee West Brom beating Villa, and that result will have boosted the Baggies but I'm still going to go with Rangers at home because they're a force at home.
I don't know why QPR can't win away but at home they're decent. That's the way I think their season will be – good at home and not so good away. If you don't win away games it puts severe pressure on you to win at home and that's very difficult, but you've got to start picking up points here and there because seven straights defeats on the road is simply not good enough.
PAUL PREDICTS: 2-0 (Sky Bet odds 9/1)
Southampton v Everton – Saturday, 3pm
Five weeks ago everybody was telling me that Southampton were the best team they'd ever seen play football but all of a sudden they've lost five games on the trot. I think this is another hard game for Saints and their confidence will be low so I fancy a draw.
Everton had a good result on Monday night but they don't win as many games as they should. You can imagine how low Southampton are feeling after the defeat to Sheffield United.
PAUL PREDICTS: 1-1 (Sky Bet odds 9/2)
Tottenham v Burnley – Saturday, 3pm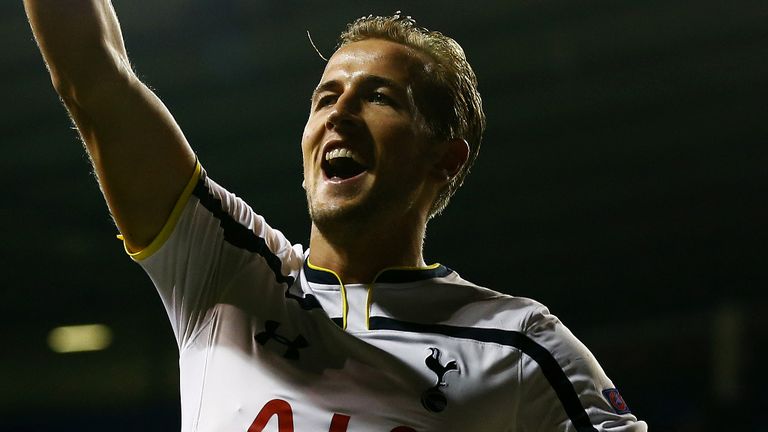 Harry Kane is a player I like, his movement is good and his confidence is high. He's a good build and I'd be surprised if he, and Spurs, didn't cause Burnley a lot of problems.
Believe it or not, I fancy Tottenham to win. I've come to a conclusion: every time I tip Spurs they lose and every time I say they'll get beat they win, but I do fancy them this week. They've had two great results this week and they've hit a bit of a run – barring the Chelsea result.
If Burnley were to fall a few goals behind at White Hart Lane their focus could switch the next game. The Clarets have got a big festive period coming up and I think their attention could lie elsewhere and this could be a step too far for them.
Harry Kane is a player I like, his movement is good and his confidence is high. He's a good build and I'd be surprised if he and Spurs didn't cause Burnley a lot of problems.
PAUL PREDICTS: 3-0 (Sky Bet odds 10/1)
West Ham v Leicester – Saturday, 3pm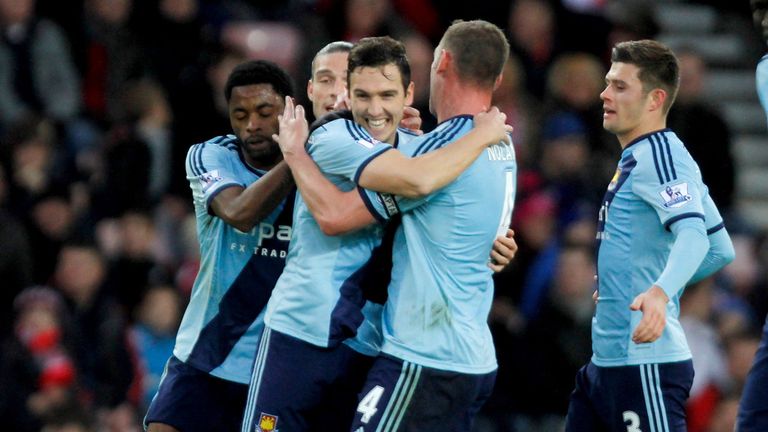 I make West Ham an absolute certainty. I think they're a very good team who are going under the radar at the moment. When they fall behind away from home they fight back, they win at home and Leicester have not won in 11 games.
Leicester are in trouble. It's hard because they're on a roll and this league is ruthless and suddenly another hard games presents itself. You couldn't pick a tougher game than West Ham away at the moment. Leicester have got to stick at it and hope for a bit of luck. Thankfully they haven't been cut adrift but they need to win a football match very soon.
PAUL PREDICTS: 3-0 (Sky Bet odds 12/1)
Think you know better? Prove it by playing Sky Sports' Super 6 game and you could land yourself £250,000. Enter here