Merson's predictions: West Ham to beat Man United... and there's nothing to separate Liverpool and Everton
Sky Sports pundit also predicts more disappointment for Aston Villa, QPR and Leicester
Last Updated: 09/02/15 11:24am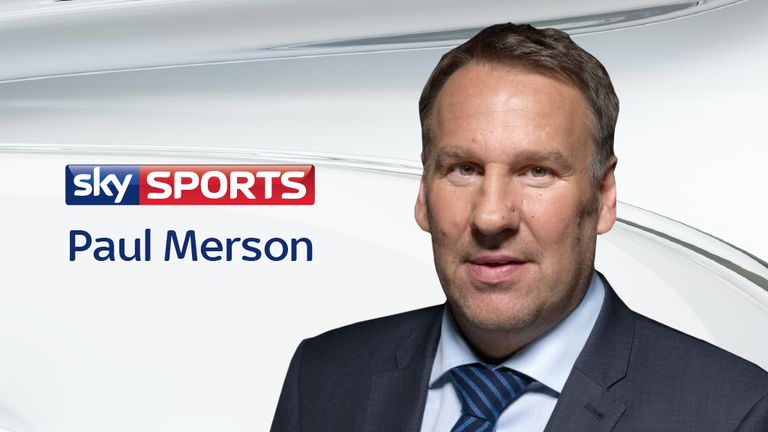 Paul Merson expects Manchester United to fall at West Ham on Super Sunday, and can't separate the Merseyside teams as they prepare to meet on Saturday Night Football.
It's Matchday 24 of the 2014/15 Premier League season and Merse is back to cast his expert eye over the weekend's fixtures. Here's how the former England international sees the 10 games going...
Everton v Liverpool (Saturday, 5.30pm, Sky Sports 1 HD)
I'm sitting on the fence here, but I don't think any team can afford to lose. Everton had a good result last week and if they had lost at Palace, I'd have gone Liverpool.
Liverpool are strange recently. I went to the Chelsea game and they were unlucky, then a few days later they play Bolton at home and nearly go out the cup. There's not a lot between these two when their best teams are out.
I don't see what difference Daniel Sturridge will make at the moment, you want to play Adam Lallana, Philippe Coutinho and Raheem Sterling so I don't know how he's going to get involved at the moment. If he brings Sturridge in, someone misses out. I think at the moment they'll keep the starting XI the same as they have done.
PAUL PREDICTS: 1-1 (Sky Bet odds 5/1)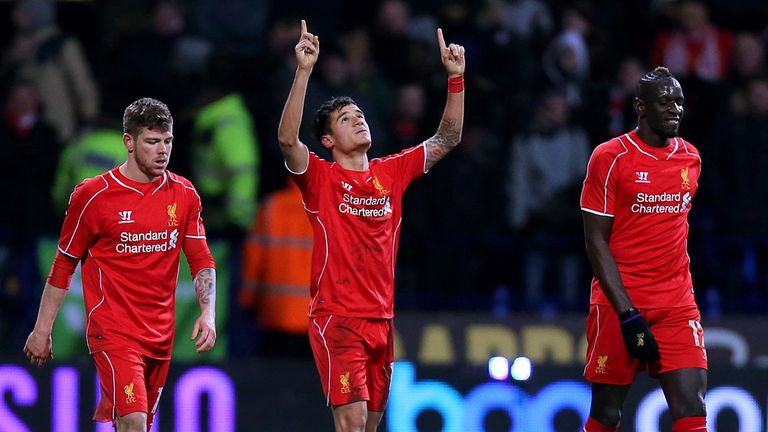 West Ham v Man Utd (Sunday, 4.15pm, Sky Sports 1 HD)
Home win. I'm not convinced by Man United, I don't think they're playing well enough, and sooner or later they'll lose again. They beat Leicester last week, had three shots and scored three goals, but I just wouldn't be shocked if West Ham won. Would you? It's a hard place to go. Even though the Hammers were poor at Liverpool last week, I think they have got a really good chance of winning this game.
Van Gaal is a good talker, that's why he's not getting a hard time, and to be fair they're in the top four. That's what they were looking for this season, a bit of stability - but this game is not a foregone conclusion.
PAUL PREDICTS: 2-1 (Sky Bet odds 11/1)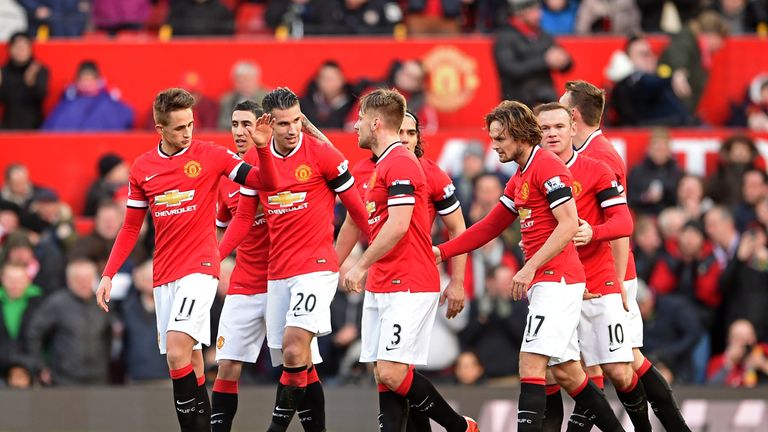 Newcastle v Stoke (Sunday, 2.05pm, Sky Sports 1 HD)
I don't like going against Stoke. They're a hard team to beat.
They've lost just three of the last 12 and that was against Manchester United, Chelsea and Arsenal. Newcastle had a good result last week but they're on and off at times.
They're next to each other in the table and just two points apart and I think this game will show that. I don't think there's a lot between these two teams.
PAUL PREDICTS: 1-1 (Sky Bet odds 9/2)
Burnley v West Brom (Sunday, midday, Sky Sports 1 HD)
This is an absolute must, must-win game for Burnley. If they lose this, they're relegated, and I say that because their next lot of games are an absolute joke. They've got a mad, mad fixture list.
When Tony Pulis arrived at West Brom, people said it was a given they would stay up, but I don't agree with that. I think this is a really hard job. I don't see it.
At Palace, Pulis had the fans there, they knew they were in a relegation battle and they stuck with the players, they were the best fans in the country. West Brom fans expect to stay up, that's the norm, and it's a really hard job.
PAUL PREDICTS: 2-0 (Sky Bet odds 9/1)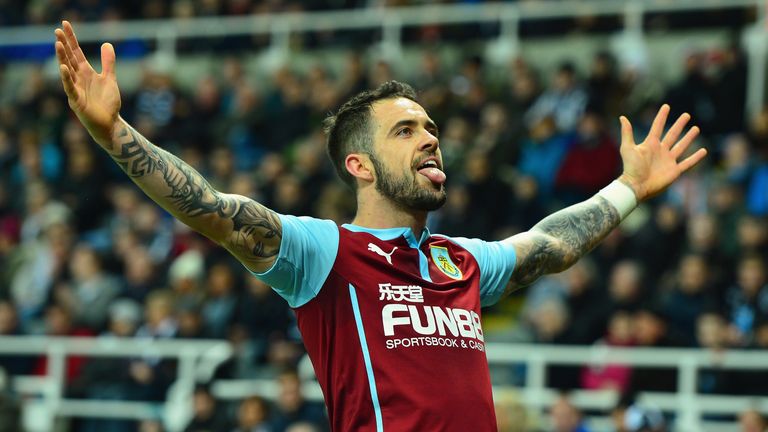 Tottenham v Arsenal (Saturday, 12.45pm)
It'll be a shoot-out. I can't see any of the defences keeping the forwards quiet. It's a big game, they're always big, but this year Spurs could go above Arsenal. That doesn't happen too often.
Arsenal will miss Alexis Sanchez because he's top drawer, but they got by without him last week. I don't think Tottenham could do without Harry Kane, but Arsenal could live without Sanchez.
Signing Kane up was a huge deal for Tottenham - one of the best of the window. 
PAUL PREDICTS: 2-2 (Sky Bet odds 11/1)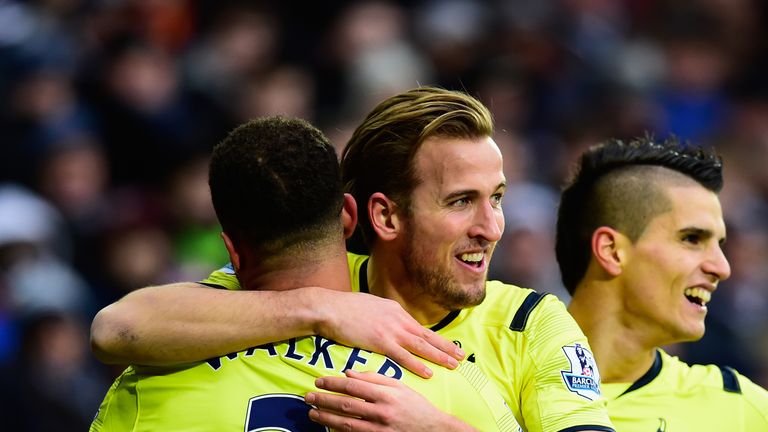 Aston Villa v Chelsea (Saturday, 3pm)
I can't see anything but Chelsea winning, and I'm being kind. The easy bit with these two teams is the nil. Last week was atrocious for Villa, and I mean atrocious. Sooner or later, they've got to take a chance, go out and have a go, free-swing it against Chelsea.
If you sit back and play 10 behind the ball, Chelsea will break you down before the end of the football match. I can see how they tried to squeeze the game and close Arsenal in, but they're just not that good.
They need to open this game up and have a go. I worry for Villa, if you're not scoring goals I just don't know how you stay up.
PAUL PREDICTS: 0-2 (Sky Bet odds 4/1)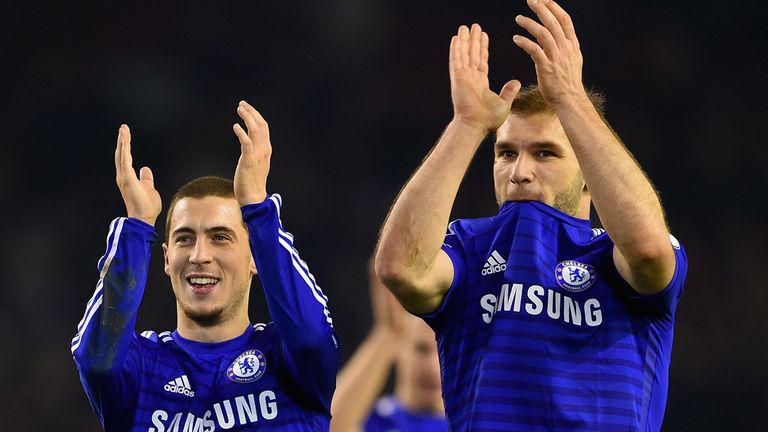 Leicester v Crystal Palace (Saturday, 3pm)
I'm going for an away win, I watched Leicester the last couple games. They lost at home to Stoke and they were poor, and they were terrible at Old Trafford.
I know Palace had a bad result last week but they have the firepower and the pace to hurt Nigel Pearson's side. I think Leicester will have a go at them but Palace will hit them on the counter attack.
Pardew has done a very good job. It was a bit of a setback last week at home to Everton, I didn't expect them to lose, but he's done everything that has been asked of him so far and they'll be fine under him.
PAUL PREDICTS: 1-2 (Sky Bet odds 10/1)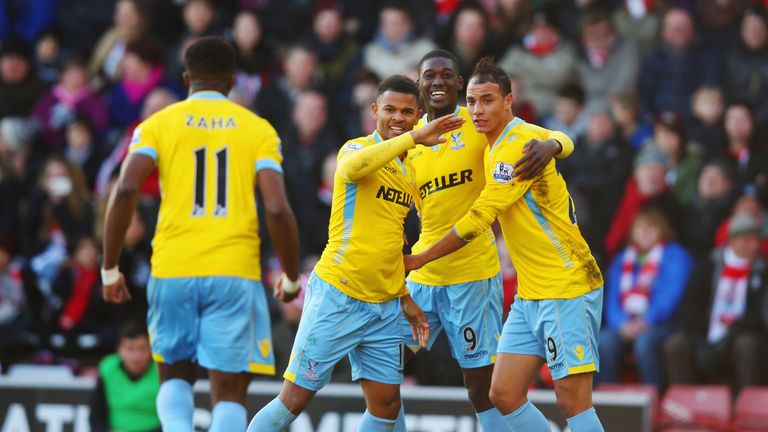 Man City v Hull City (Saturday, 3pm)
Again, this was an easy game to predict. I worry for Hull, I think they'll stay up as they have some good players, but they're low at the moment and I can't see anything other than a Man City win. I really can't.
It's not just a matter of Sergio Aguero getting his shooting boots back on. They all will.
Last week, Hull had some chances but what Ahmed Elmohamady was doing I just do not know. I actually think Hull are worse than Villa at the moment. They've capitulated the last couple of times I've watched them. With Villa, I still think there's something there in the long run.
PAUL PREDICTS: 4-0 (Sky Bet odds 9/1)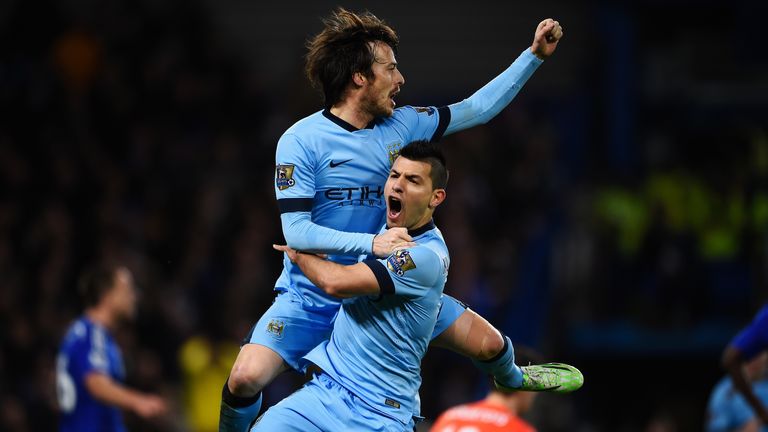 QPR v Southampton (Saturday, 3pm)
The QPR situation is rocky. They're second-bottom, brought nobody in and got rid of Jordon Mutch. I just don't really get that. It's probably why Harry Redknapp left.
I don't think QPR have a chance of staying up, especially with the managerial situation. I also don't see them winning an away game between now and the end of the season, 11 on the trot is an unbelievable record. Their next lot of home games are against the top teams so I think they'll find it a trouble.
PAUL PREDICTS: 1-2 (Sky Bet odds 15/2)
Swansea v Sunderland (Saturday, 3pm)
I'll go with Swansea, they had a good result last week, they weren't great but they did a job. They've sold their best player Wilfried Bony, their second best player Gylfi Sigurdsson is suspended, so they didn't go to Southampton last weekend and say 'you have a shot, we have a shot'. They did a job and will win this game.
I think Sunderland will stay up because of Jermain Defoe. He'll get goals, especially at home, just like he did against Burnley last week, and it's the perfect signing for Gus Poyet. I don't worry about them at all.
PAUL PREDICTS: 2-0 (Sky Bet odds 7/1)
Think you know better than Merse? Prove it with our Super 6 game and win £250,000