The Premier League returns after a week of FA Cup and Champions League football, and Sky Sports' Paul Merson gives his tips and predictions ahead of another action-packed round of fixtures.
Manchester City v Newcastle United – Saturday Night Football, 5:30pm
With this being the late kick-off the pressure will be firmly on Manchester City. Chelsea will brush past Burnley and City will have no option but to respond.
However, I do believe they will do that against Newcastle. City are the team to watch at the moment because they have to win. Draws are absolutely no use to them and that will make for an exciting game.
Newcastle have done well in recent weeks and I really like John Carver. However, I think this could be a game too far for them.
PAUL PREDICTS: 3-0 (Sky Bet odds: 13/2)
Live Ford Saturday Night Football


Tottenham Hotspur v West Ham United – Sunday, 12pm 
The Europa League is back and that will have an effect on Tottenham in the long run – but not against West Ham.
It's difficult to play on Thursdays and then again on a Sunday but they can put that to one side against a West Ham side who have hit a brick wall.
Getting beat as badly as they did against West Brom in the FA Cup was a bad result and Tottenham can make it another bad day for the Hammers.
Spurs will keep the pressure on in the race for the top four with a very good win.      


PAUL PREDICTS: 2-1 (Sky Bet odds: 7/1)
Everton v Leicester City – Super Sunday, 2:05pm
In my view, Leicester have been really unlucky. When you watch them they look like they are going to win games but it just hasn't happened for them.
This will be a hard game for both sides. I'm predicting a draw at Goodison Park because I'm struggling to see an Everton victory, especially with Europe back on Roberto Martinez's radar.
PAUL PREDICTS: 1-1 (Sky Bet odds: 6/1)
Southampton v Liverpool – Super Sunday, 4:15pm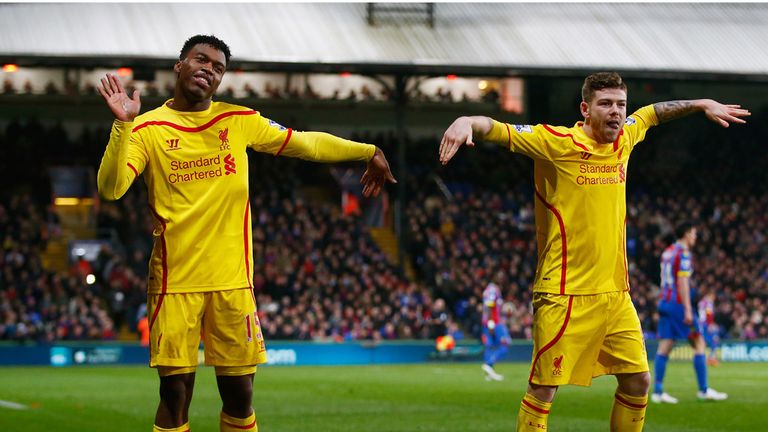 Southampton have got a few injuries and, with Liverpool on a bit of a roll at the moment, Brendan Rodgers' side can take advantage with a victory that will blow the race for the top four wide open.
With Manchester United struggling, I really believe Rodgers can guide Liverpool into the top four and reach the Champions League again.
On the other hand, if Southampton can win this they will have a huge chance of finishing the season in the top four, but for me they are not as fluent as they were at the start of the season.
The goals have dried up a bit and they've picked up injuries to some key players. Liverpool are flying and I see them picking up a vital win.
PAUL PREDICTS: 1-2 (Sky Bet odds: 12/1)
Chelsea v Burnley – Saturday, 3pm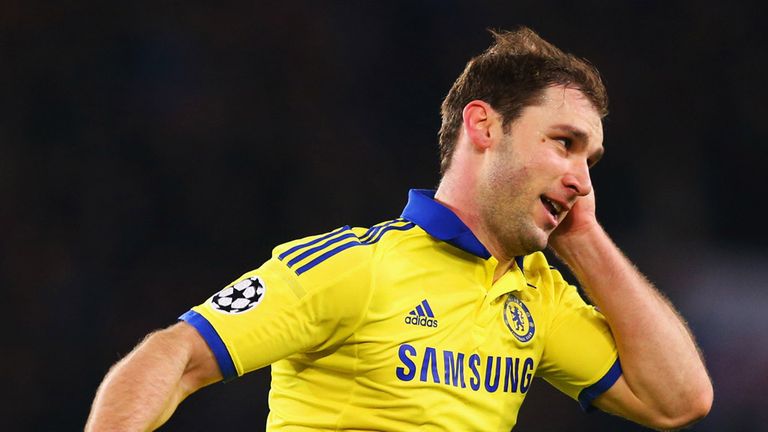 Chelsea did enough in midweek against PSG and when they scored they were happy because they're confident of beating them at Stamford Bridge. I don't see a problem for Jose Mourinho's men against Burnley. Sean Dyche will set up his side to have a go and they can cause teams problems, I just don't see any problems for the Blues. Burnley will score because they're not going there with 10 men behind the ball, but a goal is all I see them getting.
PAUL PREDICTS: 4-1 (Sky Bet odds: 14/1)
Crystal Palace v Arsenal – Saturday, 3pm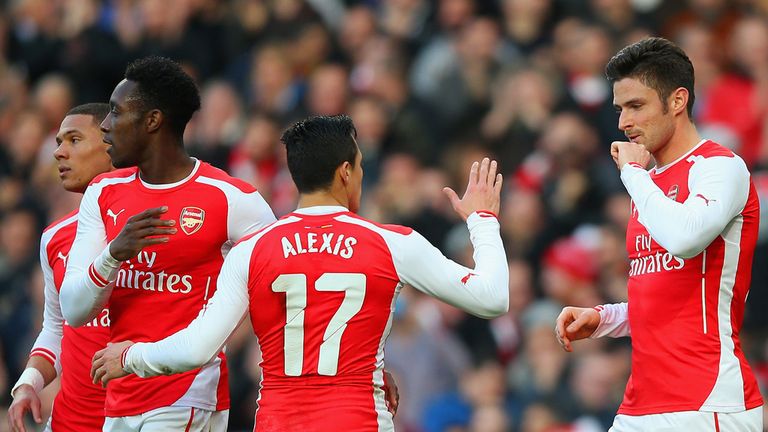 I can't see anything but an Arsenal win here. People will say this is a tough test for Arsenal but I see them going to Selhurst and being quite comfortable. Crystal Palace weren't great in the draw against Newcastle and Arsenal are in a bit of form. I think it's going to be an easy afternoon's work for Arsene Wenger and his men.
PAUL PREDICTS: 0-3 (Sky Bet odds: 12/1)
Swansea City v Manchester United – Saturday, 3pm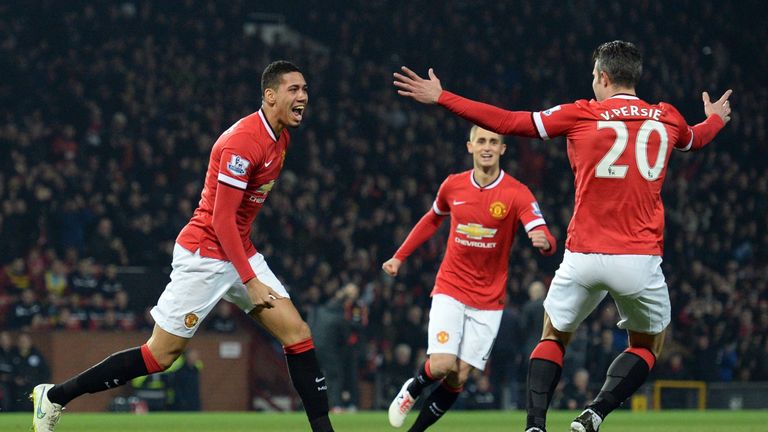 Manchester United simply aren't impressing me. In my eyes they are just not a great side and at the moment they are just falling over the line in games. This is a tough test for them at the Liberty Stadium, especially with Gylfi Sigurdsson back for Swansea. He makes them tick and it's a real boost he's back. I can't look past a draw.    
PAUL PREDICTS: 1-1 (Sky Bet odds: 5/1)
Aston Villa v Stoke City – Saturday, 3pm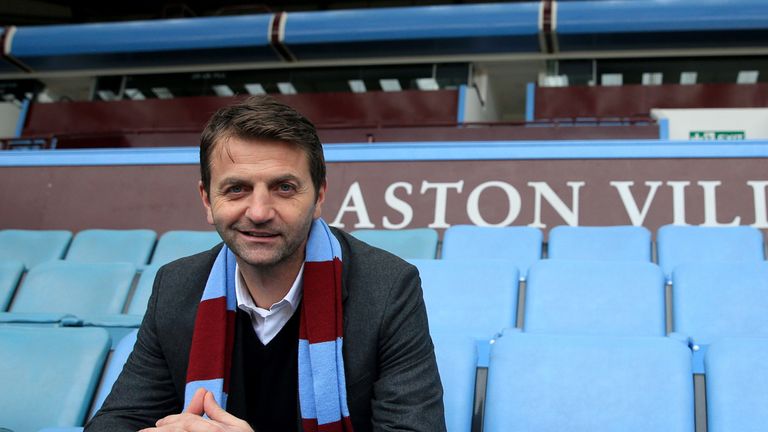 It's Tim Sherwood's first game in charge and I've got a good feeling for Villa. I don't usually go against Stoke but I know what Tim's like. He's infectious and he'll get them going. With the game being at Villa Park, that will help and the atmosphere will be excellent. It's been quite empty in recent weeks but I think it'll be packed out for this and that will help the team. I'm going for 2-1 Villa and, as I mentioned, it's very rare for me to against the Potters.
PAUL PREDICTS: 2-1 (Sky Bet odds: 9/1)
Hull City v QPR – Saturday, 3pm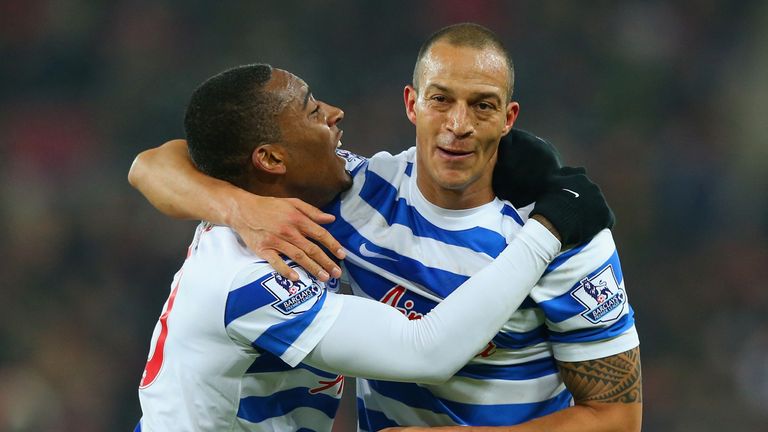 This is a massive game which neither side can afford to lose. It's a really tight game at the bottom of the league and I'm expecting both sides to be very cautious. I didn't see QPR winning away at Sunderland, if I'm being honest, and they will have plenty of confidence going up to Hull. I just cannot separate these two sides.              
PAUL PREDICTS: 1-1 (Sky Bet odds: 5/1)
Sunderland v West Brom – Saturday, 3pm
This is another game where both sides will be desperate to avoid defeat. Neither side will want to lose this one. Sunderland will be disappointed with their defeat to QPR but they did create plenty of chances – they just could not put the ball in the back of the net. However, Tony Pulis will have his side well prepared and very tough to beat so once again I'm going for a share of the spoils.
PAUL PREDICTS: 1-1 (Sky Bet odds: 9/2)
Think you know better than Merse? Prove it with our Super 6 game and win £250,000