Peter Beagrie is here to answer YOUR Football League questions.
The former winger, who played over 770 games, representing clubs in all four tiers of the English footballing pyramid, including Manchester City, Everton, Bradford, Sheffield United, Scunthorpe and Grimsby, forms part of the Sky Sports punditry team for all the big matches in the Championship, League One and League Two.
So if you have a poser for Peter, whether it's about a team, player, match or incident that has caught your eye, a wider point on the Football League or something a little left field, then send it in via the feedback form at the bottom of the article (skysports.com only).
Read on for this week's column where Beags has his say on Middlesbrough, Bournemouth's Callum Wilson, Cardiff and his favourite Championship player to watch...
What are your thoughts on Middlesbrough this season? David Johnston
BEAGS SAYS: David, my thoughts on our beloved Boro remain as they were at the start of the season. I was as excited about their promotion chances as I have been for years, considering the finish to last season and the manager's quick grasp of what is needed in the Championship followed by a summer of quality acquisitions.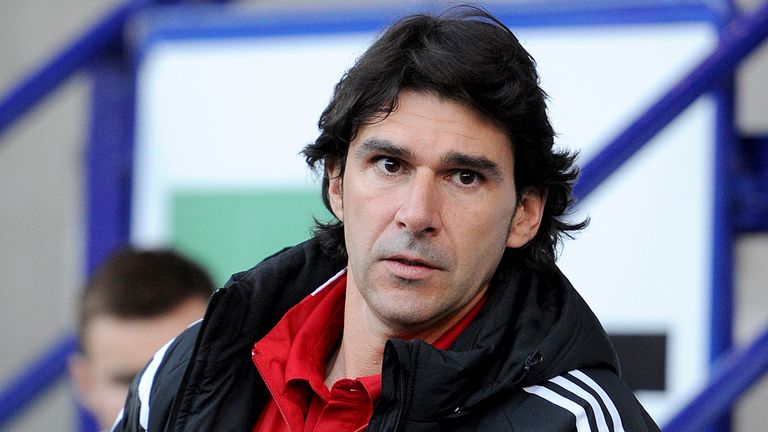 Firstly, Karanka came with a very good pedigree, working with top managers and coaches and with the Spanish national team. He also came with a no-nonsense approach, saying it like it is, even in his broken English. His concise, astute and refreshingly honest post-match assessment of wins, draws or losses, told me we were dealing with a clever, mentally strong individual who knows the game. Then he recruits and produces the strongest and most exciting squad seen at Boro since the European years.


Middlesbrough are unrecognisable from the boring, one-paced predictable side under Gordon Strachan. Now we see a quick, expansive, technically gifted squad with so many attacking options and a defence bolstered by quality, athletic loanees Fredericks and Omeruo that has conceded a division-low 15 goals.
Before the first international break of the season Aitor saw his side lose 1-0 to Reading at home and bemoaned the side's lack of consistency and told everyone how much he was looking forward to working for two weeks on the training ground with his players and also on trying to bring in players to improve the team/squad.
He was as good as his word, Jelle Vossen and Fredericks arrived on Teesside, heightening the excitement and underlining Karanka's liking for gifted, athletic individuals.
Boro then embarked on an impressive run that saw them only lose once in 15 league games and frighten the life out of Liverpool at Anfield, just losing out on penalties. They are the real deal and although it's not a must-win game against Derby live on Sky Sports this Saturday I will be there using it as a barometer to see how they fare against the division's favourites. Good luck and enjoy what will be an exciting game in an exciting season.
Do you think Bournemouth's Callum Wilson could be a target for Premier League clubs in January? Jack Bunce
BEAGS SAYS: Hi Jack, I can tell you for a fact there are several Premier League clubs, including a couple in the Midlands, kicking themselves for not taking a punt on Callum when he left nearby Coventry for the Goldsands Stadium.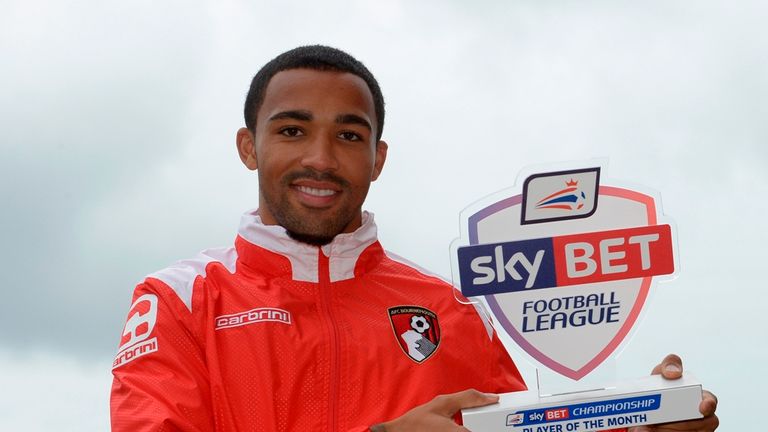 I have waxed lyrical about this boy's talents and also his attitude and work ethic, he is developing all the time, listening and learning, adapting and progressing. He can play in a partnership or in front of a fluid five-man midfield, as he is strong enough and quick enough to occupy two centre-halves by himself if needed.
He also has tremendous dribbling ability, always capable of crafting something out of nothing, and his positivity means there is never a lost cause. It's refreshing to see the hunger and desire, which, if it remains, will definitely see this young man play Premier League football.
The question is will it be with Bournemouth? Many would say improbable but I would say not impossible. I am a big fan and can see him getting better at all aspects of his game. Eddie Howe's young, ambitious side are giving him the service and perfect platform to display his considerable talents.
I touted him for 20 goals this season after his 22 in the league for Coventry last season and he has already plundered 11 in 22 appearances so far in all competitions. There are a few managers who, when I meet up for  a beer with them, I will be saying 'I told you so'.
What does Russell Slade need to do to get Cardiff promoted? Ashley Holland
BEAGS SAYS: Russell needs to continue the steady progression, Ashley, which has seen many positives since his arrival. They have shown a consistency that was missing under former manager Ole Gunnar Solskjaer. Russell has not made wholesale changes as Ole did and if we take the 3-0 loss to Bolton out of the recent results it makes for positive reading. They have five wins out of the last nine, three clean sheets in the last four games since the Bolton defensive debacle and that all-important first away win.
Although they also have five draws away from home this is definitely an issue Russell is addressing, trying to make them harder to break down while still offering a threat, particularly from a counter-attacking point of view away from home. He also is trying to add a couple of quality additions in Janaury, probably a centre-half as he doesn't seem to have made his mind up on loanee Morrison and maybe a left-footed left-back to give balance.
I would also like to see a fleet-footed winger to cover Pilkington and Noone and offer a goal threat as these two players may hold the key to Cardiff's season. Russell must move players out of the squad as it is top heavy numerically and that can cause a problem with morale. Russell is an excellent man-manager and he will deal with this as well as spending training ground time on shape and strategy.
The squad is a quality one which has, as a group, underachieved but with a bit of fine tuning there is easily enough ability and know how, with many players who have won the Championship title, to get Cardiff into the play-offs where this big-game experience really counts for something.
December and January will provide an incredible test of Cardiff's promotion credentials as they face SIX sides in the top eight, starting with a trip to third-placed Bournemouth on Saturday and ending on the last day of January with a home encounter with current league leaders Derby County. Whatever transpires, Ashley, I believed, and still do, that long-term Russell Slade was, and is, a sensible appointment for your terrific club.
Who is your favourite Football League player to watch? Kyle Heath
BEAGS SAYS: That's a difficult question to answer, Carl, and I am probably position-biased as a former winger. I like to be entertained and see players willing to pick up the ball and run at people and make things happen. This is a brave thing to do in circumstances where the team may be struggling and the fans restless.
It certainly takes bottle and self-belief. All the players I am going to mention have lots of self-belief, are willing to accept responsibility and try things to hurt the opposition and importantly if it doesn't come off they ignore the moans and groans and try to be positive again.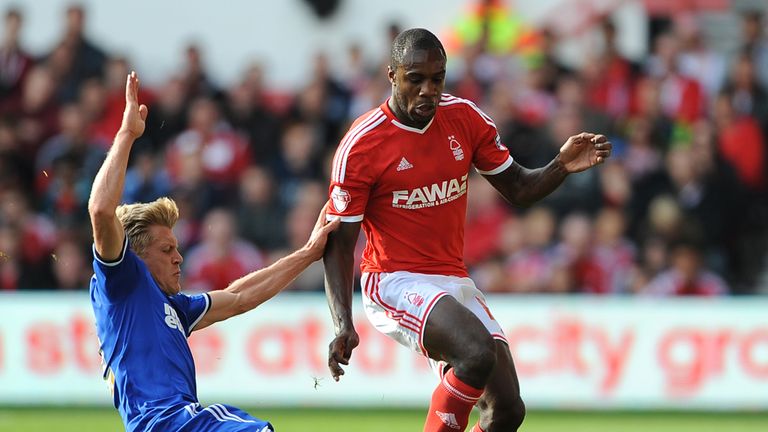 I have been lucky enough to be entertained a few times live this season by the pace and positivity and boundless energy of a long-time favourite of mine, Michail Antonio at Nottingham Forest. He has an incredible thirst for work and goes from first minute to last, displaying power and pace that is unrivalled in the Championship. His energy and effectiveness is there for all to see and his nine goals and seven assists fully justifies the £1.5 million price tag Forest paid for his services from Sheffield Wednesday.
Bournemouth's Matt Ritchie is another winger who impresses me every time I see him play. Again a player I am sure could make the step up the leagues, displaying the vision and precision in his passing, shooting and crossing very few possess.
He operates on the right wing but likes to cut inside on his magic wand of a left foot, testing keepers with fierce strikes, showing an unerring knack of hitting the target or picking out a team-mate with radar-like accuracy. Matt is a player who at some stage in his career will move to a central role much like Andy Reid and dictate games with his passing ability.
Two other playmakers I must mention are Almen Abdi and Alan Judge. They are both inspirational for their sides, switching the play with brilliant vision and often ignoring the simple pass for the killer one. It's refreshing to see all the teams at the top of the division - some expected, some not - playing fast, free-flowing expansive football and getting their rewards.
Any dark horses for promotion from the Championship this season? And why? Dan 'Middo' Middleton
BEAGS SAYS: I don't believe, Dan, that anybody would have thought Ipswich or Brentford would possess squads good enough to get promotion this season so at the moment they could be described as dark horses.
Brentford's energy, togetherness and spirit have surprised everybody but their manager. But it is their quality that has been the biggest eyebrow raiser for their Championship rivals. They have real quality in the final third, plenty of craft, creativity and, most importantly, more options than anyone thought they would.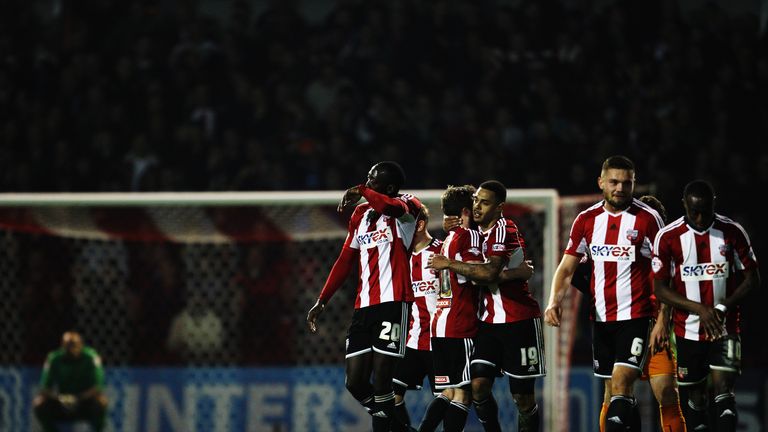 Mark Warburton has recruited well; Judge and Pritchard possess great individuality to create and unhinge defences, Jota is another maverick talent capable of great things and the tireless and fearless Andre Gray terrorising defences with his pace and directness. Brentford are the surprise package capable of surprising anybody if they stay clear of injuries, particularly to Gray.
Special mention goes to Bournemouth, who I fancied to go even better than last season's 10th place and cement a place in the play-offs. Cook, Elphick, Arter and Surman provide a solid defensive quadrant in the middle of the pitch to allow full-backs and wide men to attack with pace and width and provide service to any two of the four centre forwards, but usually the solid, reliable Kermorgant, who is devastating in the air and the perfect foil for the jewel in the crown, Callum Wilson.
These two clubs share many similarities at this stage in the season as their stars shine so brightly they put their more illustrious Championship rivals in the shade and long may it continue as it creates brilliant storylines and, who knows, it may yet have a fairytale ending.