Chelsea midfielder Ruben Loftus-Cheek is the youngest member of England's Under-21 squad at this summer's European Championship and only made his debut earlier this month. But after impressing off the bench against Sweden, he could be set for a bigger role, writes Adam Bate…
"As a first-team manager, you might put someone on for two minutes or five minutes and that might seem insignificant but there might be one or two things in that time that give you the trust to put him back in. Or there might be a couple of things that don't give you that trust. So players always have the opportunity to make an impression."
These were the words of Gareth Southgate earlier this month when discussing the need for Ruben Loftus-Cheek to seize every limited opportunity he gets for Chelsea. The young midfielder appears to have taken them on board after making a confident performance off the bench against Sweden to help England to their first victory at this summer's European Under-21 Championship.
There was nothing too flashy from the 19-year-old but his presence and composure stood out and Southgate was full of praise afterwards. "I think Ruben coming on at the end, he played with that freedom that maybe youth gives you," he said. "There's that innocence of youth at times. He just wants to go out and play. You could see the type of impact that he can have on a game."
It's just the latest step forwards for a young player who only started his first Premier League game for Chelsea last month and whose England Under-21 debut came even more recently than that – as a half-time replacement in the friendly win over Belarus less than a fortnight ago. It's all added to the sense that Loftus-Cheek has come from nowhere, but for Southgate that's far from the truth.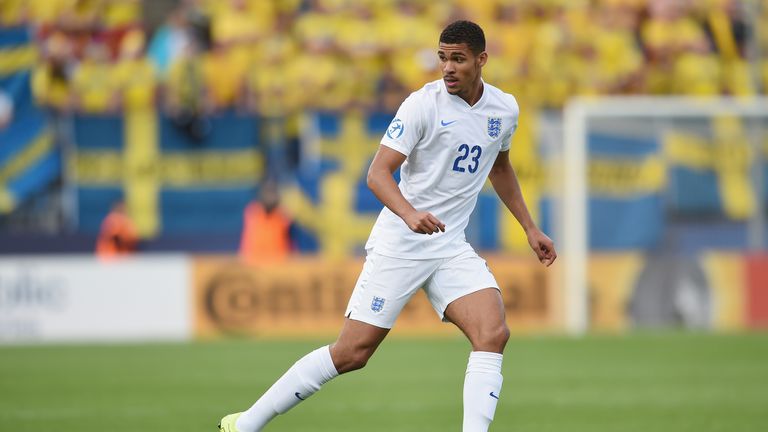 "We hadn't picked him up because he was with the Under-19s and we were hoping they'd get to their finals," he explained. "He was sort of off-limits to us because we don't want to bring players up too early. But once they'd gone out then he became a possible for us. At Under-16s he had a big impact for us and Sean (O'Driscoll) was very pleased with what he did for the Under-19s this year."
As a result, Loftus-Cheek is a junior figure in this England squad, the youngest in it and the fourth-youngest in the tournament. But his status is rising. He was preferred off the bench ahead of James Ward-Prowse on Sunday and that's a reflection of two key points highlighted by Southgate afterwards. "He hasn't looked out of place in training," said the England coach. "And he's a different profile of player to any of the other midfield players."
Southgate had previously stressed that learning the intricacies of how his team set up in midfield could be a challenge for anyone being introduced to the team at this late stage and there was some amusement at Loftus-Cheek's efforts in this regard. "He kept looking at the bench for reassurance that he was standing in the right place," said Southgate.
But any tentativeness could easily be understood given the circumstances. The excitement of being introduced to the Chelsea first-team by Jose Mourinho was soon tempered by the subsequent public criticism reserved for Loftus-Cheek on the club's post-season tour to Australia. "It's one step back in terms of my relationship with him," said Mourinho, unimpressed by the teenager's work rate.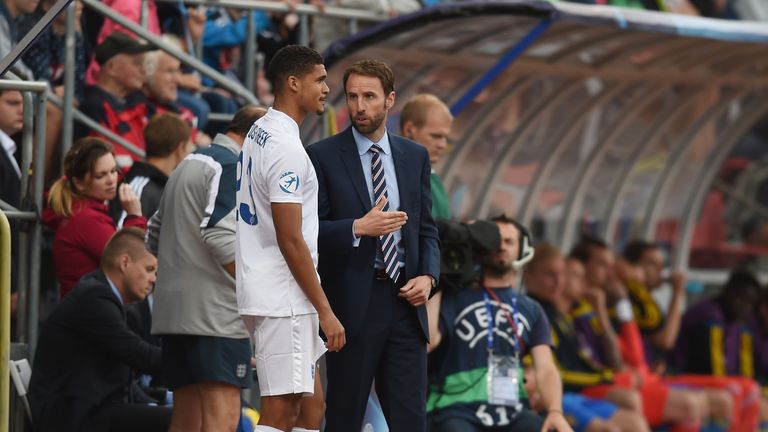 He hasn't looked out of place in training and he's a different profile of player to any of the other midfield players.
It's the sort of incident that can earn a player an unwanted reputation, but Southgate has been firm from the outset in his defence of the midfielder. "We mustn't get this wrong," he insisted. "This isn't a character that we've had issues with. This is a good kid who trains well. There's no problem. Frankly, we wouldn't have brought him into the squad if there was.
"I had a chat with Ruben about it. He knows the level, he knows what's expected. He's a determined kid but he's young, so we keep challenging him. In a sense, it's good because if the manager didn't care about you then he wouldn't make that comment. With us, he's made sure that he's on time for everything and he's focused. Lesson learnt.
"I don't think he necessarily needed a kick up. I think his levels have been fine and he's had a reminder. There's a phrase: Tough on talent. And he's a talented player. It all goes back to that constant challenging of young players. He's aware that he's dipped his toe in the water of the Premier League and it went fine, but he knows he's got to keep proving himself."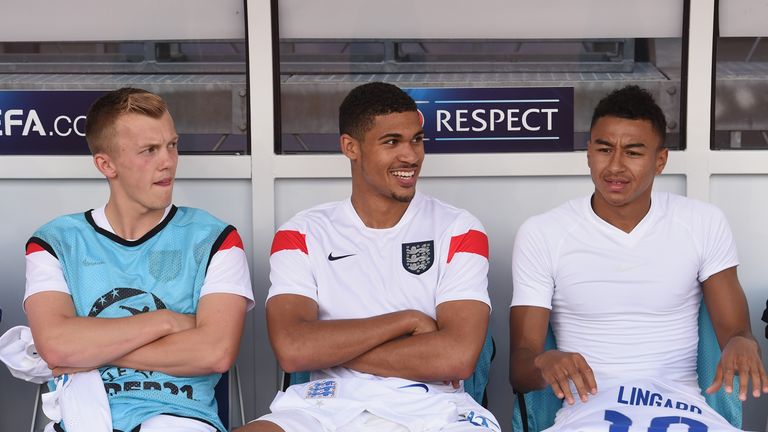 With Southgate's role one of player development as well as getting immediate results, the decision regarding how best to bring Loftus-Cheek through is a nuanced one. This is, after all, a player whose growth spurts have had to receive plenty of attention from club and country. "Physically it's been a difficult journey for him." Perhaps that's why his England coach is still urging caution.
"We know the qualities that he has and we know that it's early stages for him," concluded Southgate in his post-match press conference on Sunday. "It's the very early stages of him learning the game at first-team level and with us. He's a boy that we want to develop at the right speed but one we think has got a promising future."
With Ward-Prowse, Will Hughes and Tom Carroll each having been given their opportunities in England's midfield starting line-up so far in this tournament and largely failed to seize those chances, a pathway seems as if it might be opening up for the Chelsea man. Is England's star of tomorrow needed today? For Ruben Loftus-Cheek, the future could well be now.