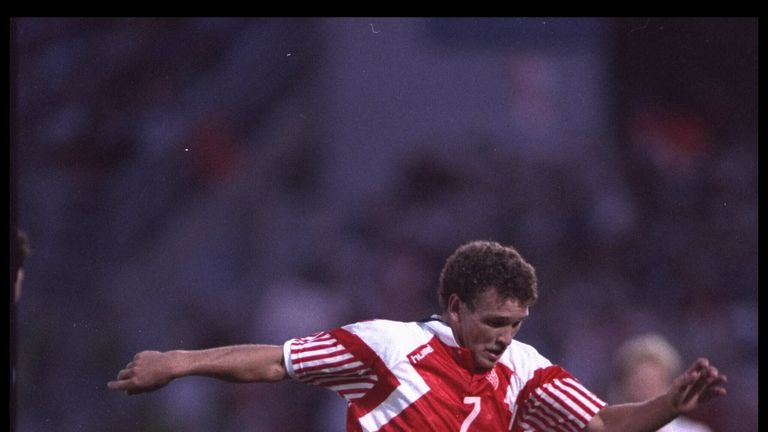 Former Arsenal midfielder John Jensen has been appointed to coach Denmark in their upcoming games against Slovakia and Wales.
The 53-year-old replaces Age Hareide, who has been stood down by the Danish FA (DBU) amid a dispute with the players' union Spillerne over commercial rights.
The two parties had been in negotiations for several months in an attempt to find an agreement, but Spillerne says the DBU walked out of talks on Friday without a deal.
As a result, the DBU has postponed the announcement of their squad for the matches, although it is expected to include entirely domestic-based players. Reports in Denmark suggest some of the country's futsal players could even be drafted in.
If UEFA deems the squad for the Nations League tie against Wales on Sunday - live on Sky Sports - to not be of sufficient strength, Denmark could face a UEFA ban.
The DBU was fined and threatened with expulsion from relevant competitions following a similar dispute with its women's team that resulted in the cancellation of a World Cup qualifier.
Following his appointment as temporary head coach, Jensen said: "Where we are now, I see only losers in the conflict, and Danish football loses most of all.
"When I say yes to help here, it's because I feel very strong for the national team as an institution, and because I think the most important thing must be that the games will be played.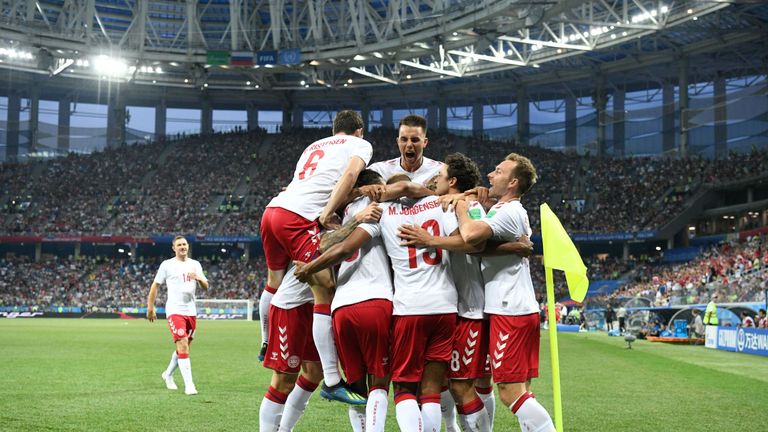 "I just hope to help us get through the two matches and that the parties find a solution as soon as possible.
"The national team has meant infinitely much to me in my career and in my life. It hurts to follow this course, and I hope my contribution can help mitigate the negative consequences."
Jensen won 69 caps for Denmark during his international career, and was part of the squad that won the 1992 European Championships.
He represented Hamburg and Brondby during his playing career, and featured in nearly 100 matches for Arsenal.
The DBU is yet to announce which players Jensen will be able to choose from for the games against Slovakia and Wales, the first of which takes place on Wednesday.
Watch the Nations League live on Sky and get two football channels for one great price. Get Sky Sports Premier League and Sky Sports Football in HD - now £18 a month.