Denmark face threat of UEFA ban due to players' dispute with FA
By Sky Sports News
Last Updated: 02/09/18 1:26pm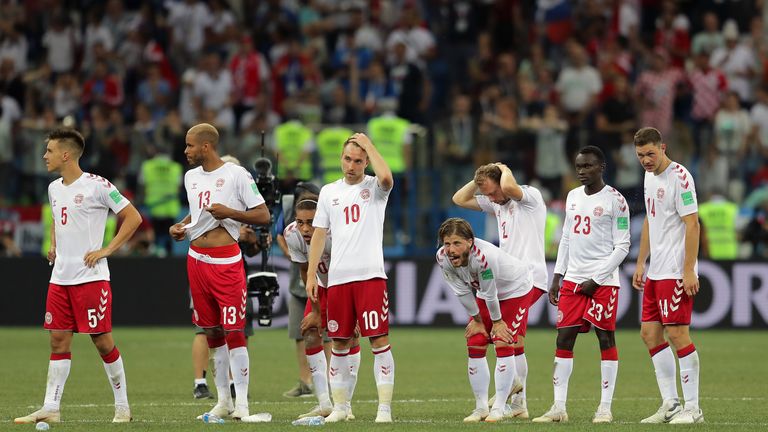 Denmark are in danger of being banned from international competition by UEFA because of a dispute between the Danish FA (DBU) and the men's national team.
Negotiations between the DBU and the players' union (Spillerne) regarding a new contract for those called up to the national team had been ongoing for several months. However, Spillerne says the DBU walked out of talks on Friday night.
Denmark are due to announce their squad for a friendly against Slovakia and the Nations League match with Wales on Sunday, and there is no new agreement between the DBU and the players on the horizon.
Denmark may be forced to call up an entirely domestic based squad for the matches. Furthermore, if they are forced to forfeit the tie with Wales, they are likely to face a UEFA ban.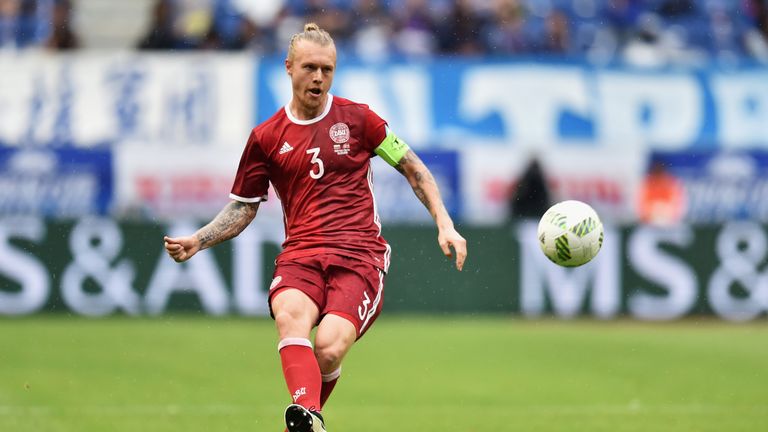 That is because the DBU had a similar disagreement with the women's team, which resulted in a World Cup qualifier being cancelled. On that occasion, UEFA fined the DBU and threatened Denmark with expulsion from competition if it happened again.
Simon Kjaer, the Sevilla defender who has 82 Denmark caps, has accused the DBU of trying to blame the players for the stalemate.
He told Ekstra Bladet, a Danish newspaper: "It is the DBU that creates problems and risks for cancelled international matches and giant consequences for everyone in Danish football.
"We feel that the DBU would like to make us mad. They will make it as if it's us players who do not want to play internationally. But that's exactly the opposite.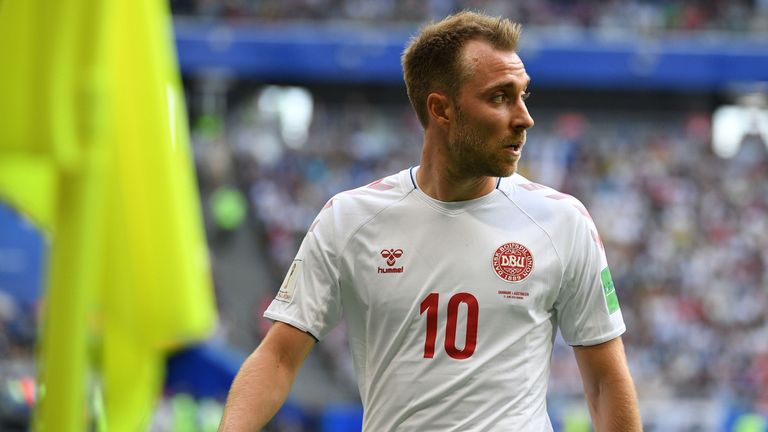 "I must admit that it is our clear impression that the DBU has not been interested in finding a quick solution. Right now we fear the consequences for Danish football."
The DBU says they need to alter the commercial arrangement they have with the players in order to raise more funds for community projects, but that the players will not agree because of their personal sponsorship deals.
DBU president Jesper Moller said: "It is regrettable and serious that there is no new national team agreement.
"The crucial thing is now that the two national matches will be played. The board has therefore asked DBU's management that the two international matches will be played with the strongest possible team.
"Otherwise, we risk major fines and possible exclusion from UEFA."