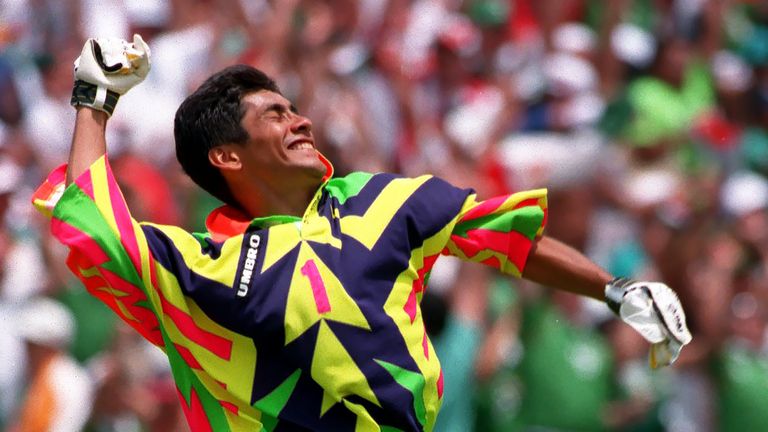 Mexico's squad for the inaugural Star Sixes tournament in July will bring their own unique flavour to London, according to eccentric goalkeeper Jorge Campos.
Campos is best remembered for his technicolour tops and unconventional play, happy to come out of his area and score goals from free-kicks and penalties.
And his style could prove a perfect fit for the six-a-side format at The O2, London, where 12 countries will be competing between July 13 and 16, live on Sky Sports.
Among the star-studded former internationals on display will be England's Steven Gerrard and Rio Ferdinand, Michael Ballack of Germany and Roberto Carlos of Brazil.
But few teams will be able to match the impact of Mexico and their fans, especially if they heed the rallying cry of Campos' team-mate Luis Hernandez.
"My message to the Mexican people in London is get ready with tequila and mariachi and enjoy Star Sixes," quipped the legendary shot-stopper and occasional striker, now aged 50.
Campos added: "I'm going to try to find my 'special' shirts in the wardrobe, so hopefully I can wear them at Star Sixes.
"It's very exciting to be playing in a world-class tournament and to meet extraordinary players again. I reckon it's going to be very special.
"I'm going to play sometimes as a 'keeper and sometimes as an outfield player, as long as I have enough oxygen to run around.
"I always preferred scoring goals to being on the receiving end."
Former Bolton Wanderers player Jared Borgetti will also take part and disputes the notion that the tournament is for former internationals.
"I disagree when people say we are ex-footballers," he said. "I'm not an ex-footballer, I'm an ex-professional footballer, because I'm still a player, and will be for the rest of my life.
"To leave football completely would be like cutting away a big part of me. I still play with my friends and I'm still in a good shape. This will be a lot of fun."
Borgetti, 43, is looking forward to meeting his former team-mate Jay-Jay Okocha, captain of the Nigeria team.
"He was an outstanding player with incredible quality, and a wonderful guy too," Borgetti added. "He is the kind of player who can make a difference in any match, and I'm going to be very happy to see him again."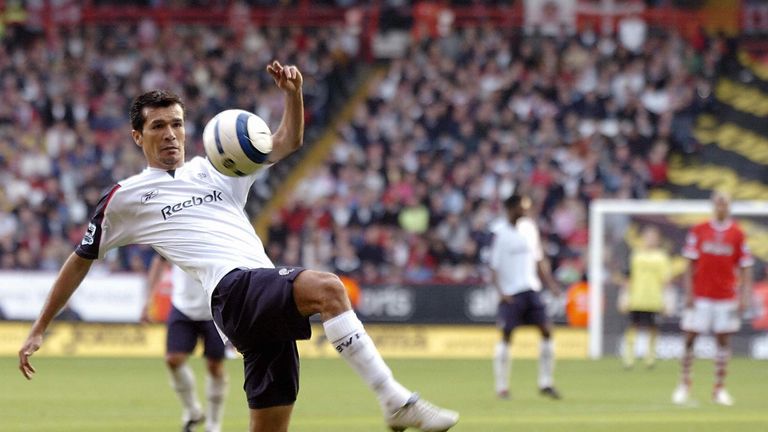 Joining Campos, Borgetti and Hernandez in the Mexico squad will be Garcia Aspe, Joaquin Reyes, Braulio Luna, Mario Mendez, Miguel Zepeda, Alberto Rodriguez and Hector Altamirano.
They kick off their Star Sixes group campaign against Dominic Matteo's Scotland team on the opening night, then face Carles Puyol's Spain side the following day.
Their final group match is with an England side which will also include Michael Owen, Emile Heskey and David James, when they will hope to secure a place in the quarter-finals.
Campos added: "The football over in England is very fast. I think it's beautiful football and the city of London is incredible.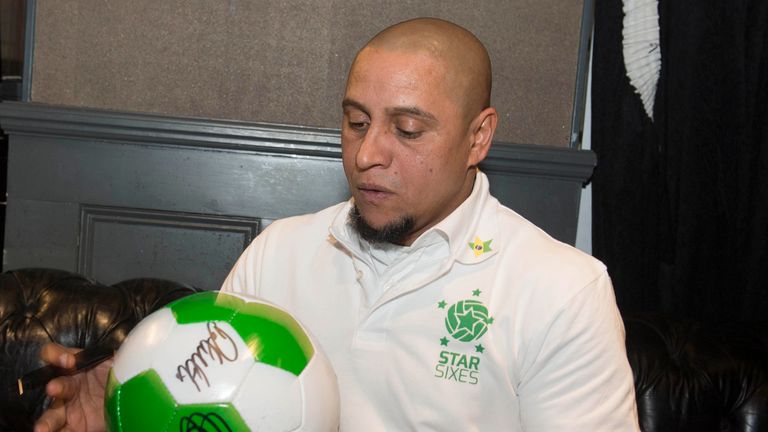 "I remember when I had the chance to go to England I really enjoyed it a lot, so this will be fantastic."
Tickets, which start at £30 for Adults and £10 for U16s, are on sale now: www.theo2.co.uk/starsixes - or watch every game live on Sky Sports.