Luis Suarez praised by Oscar Tabarez after Uruguay beat Saudi Arabia
Uruguay through to knockout stages along with Russia
Last Updated: 20/06/18 10:56pm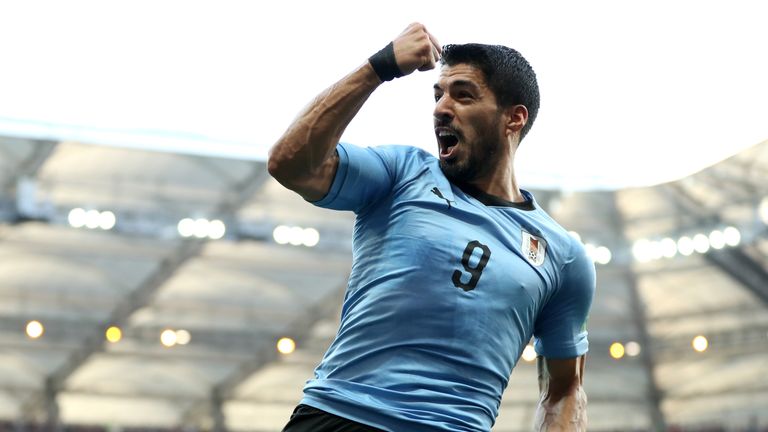 Oscar Tabarez hailed the importance of match-winner Luis Suarez after the striker fired Uruguay into the knockout stages of the World Cup.
Suarez celebrated his 100th international cap with the only goal in a 1-0 victory over Saudi Arabia at the Rostov Arena.
Uruguay struggled to assert their authority on the game but the slender victory means they join hosts Russia in the last 16, while eliminating their opponents and Group A rivals Egypt.
Suarez becomes the first Uruguayan to score in three World Cups and coach Tabarez admits he is vital to the national team.
"Of course we demand a lot more from this type of player," Tabarez said at his post-match press conference.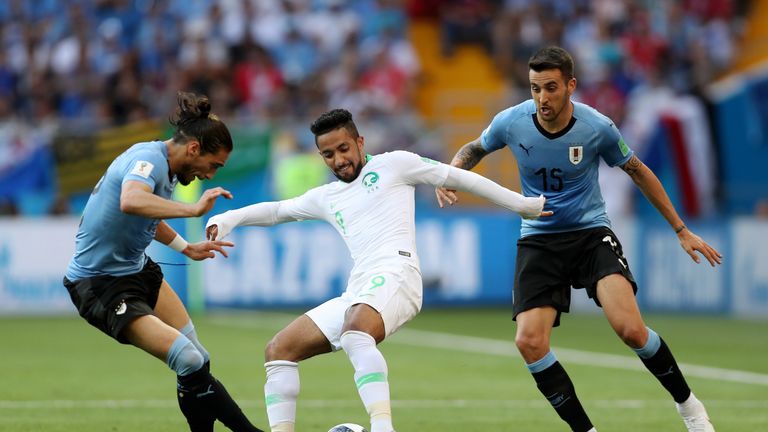 "I saw Luis today and I can assure that I don't give him any gifts when I praise him. I thought he played a lot better today in this match, especially because he was fighting hard, he was very fit, very physical.
"He always shows his character and with an enormous sense of responsibility. He takes on the pressure and he lives with pressure all the time and that's a very distinctive feature of Luis.
"He has some much potential that he always gives us hope. We must recognise that he's a crucial player to our national team because he shows solidarity on the pitch, he has a sense of responsibility and he has that enormous capacity to score goals."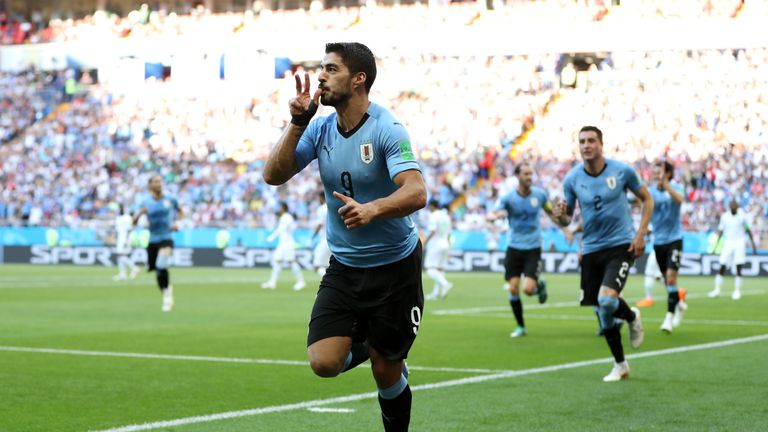 Despite securing progress to the last 16, long-serving boss Tabarez, who has now guided the two-time world champions past the group stages at the last three World Cups, admitted his team were below par.
"I think we underperformed. We were very, very below our potential," said the 71-year-old "We managed to qualify for the knockout stage, that's what we wanted and really that's what we needed and Saudi Arabia could have made it difficult for us.
"We have to fine-tune a few things, we have to work on a few aspects. We were able to control the match at the very end but if you have the opponent with the ball in your box, that's always dangerous."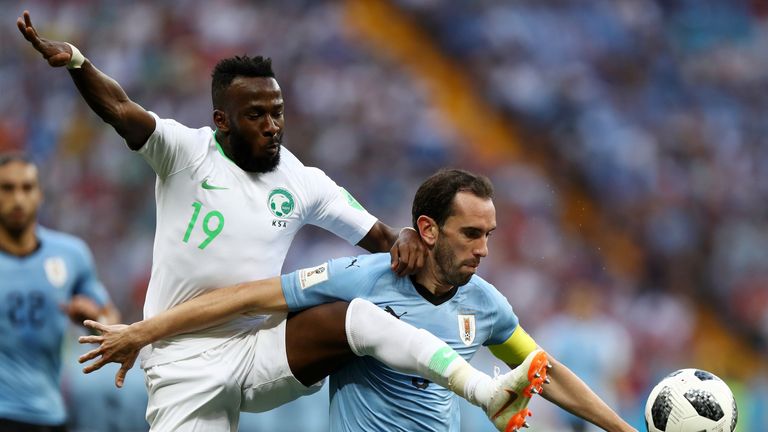 Saudi Arabia, thrashed 5-0 by Russia in their opener, offered more resilience against Uruguay but rarely threatened an unlikely draw and coach Juan Antonio Pizzi felt his players showed a significant improvement in their performance.
"The only way to compete at a World Cup is to play like we played today," said the Spaniard. "Even when you play that well, it seems it's not quite enough to get the best result.
"In our match against Russia, we underperformed, we weren't competitive like we were today. The difference between our first match and the match today is absolutely enormous."