Jamie Redknapp sat down with Dele Alli to discuss his Tottenham future, his favourite White Hart Lane memories and much more.
Spurs host Manchester United live on Nissan Super Sunday as they bid farewell to their current home.


They will spend next season at Wembley and plan to move into their new stadium for the start of the 2018/19 campaign.
Ahead of their final match at White Hart Lane, we sent former Spurs midfielder Jamie Redknapp to interview man of the moment Dele Alli...
JAMIE: Dele, good to see you. Can you put this season into words?
DELE: It's a strange one. It's disappointing but at the same time we can't forget how well we've done as a team. We have definitely improved on last year but after the game against West Ham, everything before gets forgotten.
It's important we don't forget about what happened and how far we've come.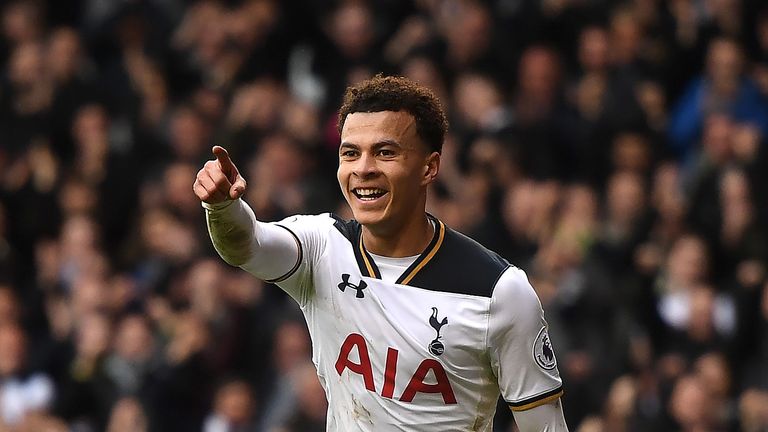 The way football is, anything can happen at any time. I will enjoy my time here now... who knows what will happen in the future?
JAMIE: Last season things almost petered out. You were on a nine-game winning run this season and then lost to West Ham. Do you think it was a similar situation or did you just run into a West Ham side that was on it on the day?
DELE: It's hard to say. We have definitely improved as a team and are progressing. We did really well to get it down, at one point I think Chelsea were 14 points away from us, and we took it down to four points. It was one of the worst atmospheres I've been in after the game [West Ham] in the changing room, everyone was so disappointed.
As individuals and as a team, we've learned our lesson from last season, being in the title race and not even finishing second was a hard one to take. We just have to make sure we finish this season strongly.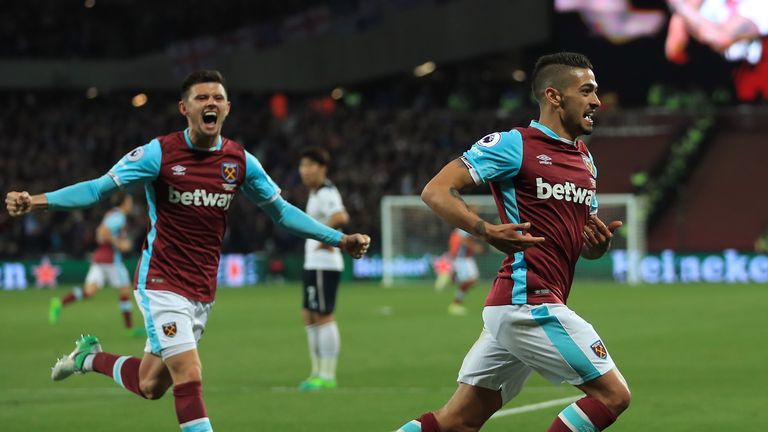 JAMIE: I know you are a team man, but individually you have 21 goals, the Young Player of the Year award, you are on fire. It must feel really good?
DELE: I have a lot of people to thank. I would not have got all those goals without my team-mates. It's been a great season but I have to keep improving. Just like last season, I have to make sure next season is even better.
JAMIE: Do you pinch yourself sometimes and think, 'I can't believe one minute I'm at MK Dons and now I'm running games in the Premier League'.
DELE: I'm maybe surprised with how quickly it has happened. I was always confident in my ability but when you're playing in League One you hear so many things about playing in the Premier League. You do question what will happen if you go to a Premier League club. Will you be able to play straight away?
I was always confident and when I signed for Tottenham I was looking for a manager that had the same sort of philosophy to my manager at Milton Keynes. I owe a lot of credit and thanks to Pochettino for the way he put me in straight away and put a lot of trust in me. As a player that gives you a lot of belief.
JAMIE: I want to take you back to your time at MK Dons. I started at Bournemouth so I had a similar route. If you could give advice to any young player now, would you say earn your stripes at a smaller club and then try to get a move? Or do you think you'd say go to a big club and start at an academy there?
DELE: I don't think there's a right and wrong. Everyone is different and takes different paths. For me, if you are at a lower club you should not be in a rush to leave. It is important to enjoy the journey. You don't need to think, 'I should be in the Premier League now'. If you are good enough it will happen.
I gained a lot of experience playing at MK, playing first-team football at age 16. If I felt it maybe wasn't the right time to make the step up, I would have stayed another year at MK or maybe gone to a Championship team and built my way up. I felt, and the staff at MK also felt, it was the time for me to make the step up to the Premier League. Thankfully it has worked out well.
JAMIE: I look at you playing - and it's a bone of contention for some - but that bite you have sometimes means you play on the edge. I love it and I know Graeme Souness talks about it a lot. You have a fire in your belly and I think that maybe comes from playing at a lower level, earning your stripes. I remember the game against Man Utd in the Capital One Cup and you went into a tackle with Nick Powell. I thought, 'This kid has something'. Do you think that is what has given you that hunger and desire that sometimes academy kids don't possess?
DELE: Yes. Coming through at MK is not an easy place. You have to be tough and fight your way through, work hard. When I came to Tottenham I didn't take anything for granted. I knew that I would have to fight for my place and I knew people I was up against maybe wouldn't know who I was. They maybe thought they could push me around and I knew coming into the team I had to show that I'm not just an 18-year-old coming from League One. I am here to play, leave a mark for my team and make sure I earn my starting place.
JAMIE: When you say leave a mark, I can see you've got that little bit of devilment. Do you hear what people say on TV about being careful. Do you worry about that?
DELE: I have that under control. I think sometimes people watching don't know the person I am. There have been one or two occasions that haven't gone to plan but I was never really out of control. I wouldn't lose my head to the point where I get carried away. Even with the tackle in the Europa League when I got sent off [against Gent]. I wasn't going to hurt the guy. It was a horrible tackle and I felt bad afterwards. I heard people saying I was trying to hurt him but I know myself I wasn't going to do that, it was just a badly-timed tackle. There are definitely things I need to learn from and improve but it's not something I am worried about.
JAMIE: Next season you are going to Wembley and you've not had the best of times as a team. Is that something the players are nervous about?
DELE: I don't think it is going to be a problem. Maybe some of the players weren't used to it playing in the Champions League. We can't blame it on Wembley. We weren't playing as well as we should have been and that could have happened anywhere. It's a great stadium, a great pitch and it will be perfect for us next season.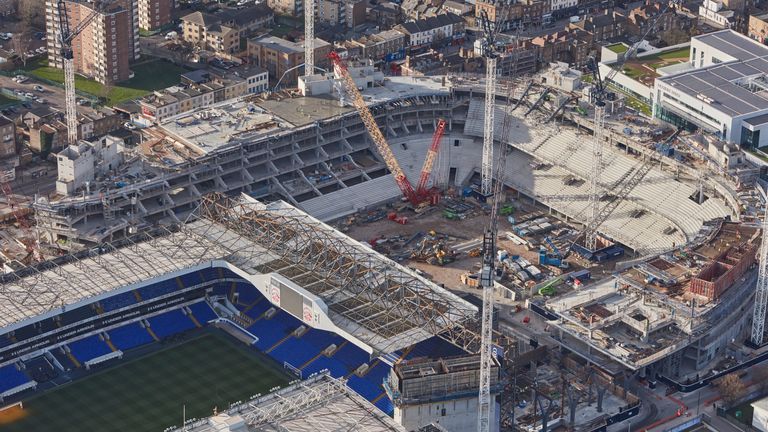 JAMIE: How much are you looking forward to the new Spurs stadium?
DELE: It's going to be unbelievable. The fans need to make it feel like home, prepare for it, just like the players do. It's an exciting time and when you grow up as a kid you want to be playing in stadiums like this every week.
JAMIE: What are your three favourite White Hart Lane memories?
DELE: My personal one is the Chelsea game. The two headers. At that point, I was just scoring headers! That and the Arsenal game, the recent one. It was the first time I won the north London derby. And the Watford game because I scored a good goal and it was just before my birthday. It is probably the best goal I have scored at White Hart Lane.
JAMIE: It's the last game at White Hart Lane, a stadium with great history. Do you have anything planned? Maybe a celebration?
DELE: You never know!
JAMIE: Those handshakes are getting longer and longer, how much time do you have after training!?
DELE: There's a few mixed emotions about those handshakes. But they're fun and we do them when we score so I think hopefully we can do some more.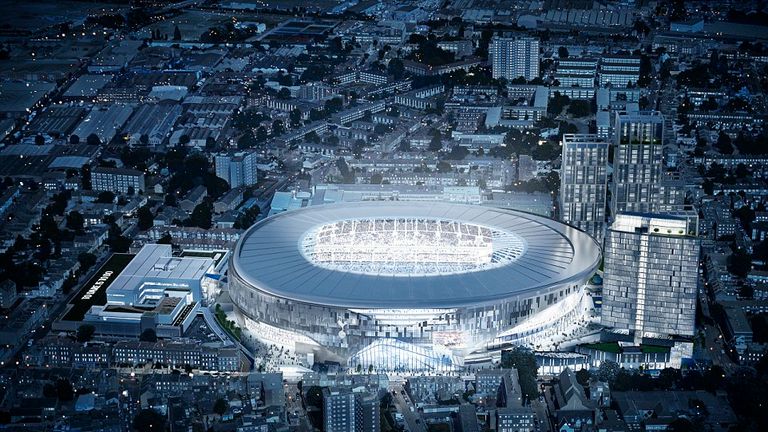 JAMIE: You've just turned 21, you have a long-term contract at Tottenham. Would you one day like to play abroad and test yourself in another league? Or do you see your career at Tottenham with the new stadium?
DELE: It's important you enjoy the journey, whether I end up at Tottenham for the next 15 years and retire here. I think it's important for me not to get too carried away by what will happen in the future. The way football is, anything can happen at any time. I will enjoy my time here now... who knows what will happen in the future?
JAMIE: It's a slightly different role for you now and I think you said recently you still see yourself as a midfield player. But you are definitely creeping up to a No 10-stroke-striker in my opinion.
DELE: Centre-attacking midfielder. I'm definitely not a striker. The way the team is, when I start I get a free role behind H [Harry Kane] and in front of the two sitting midfielders. There is a lot of space in behind H and I wanted to add goals to my game. Sometimes the space is behind him, sometimes I can be alongside him. I'm definitely a midfield player but the formation we play gives me a chance to get in the box and get some goals.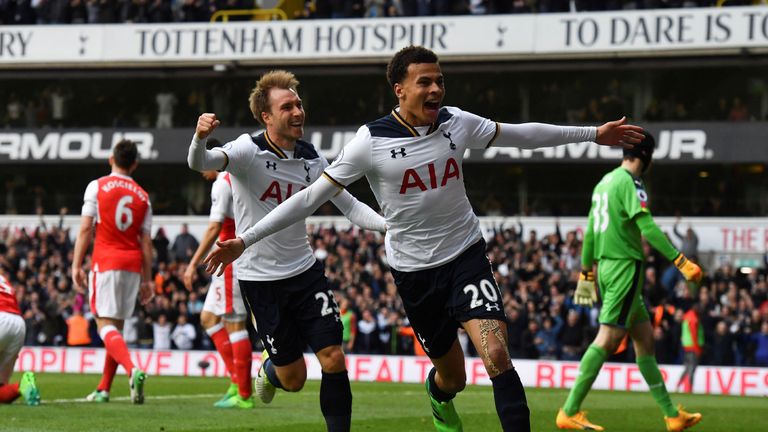 JAMIE: Mauricio strikes me as the sort of manager that likes to keep on top of what you're doing, what you're eating. What's he like?
DELE: He's a very passionate guy, an unbelievable manager. Nobody in our team would say a bad word about him. His door is always open, not just for football either. He is a father figure to the players. The thing people respect him most for, no matter who you are, he's not afraid to drop anyone. If you take your foot off the gas or have a bad attitude, he will let you know straight away. You have to work hard to be a part of his team.
JAMIE: At Spurs you press the ball but have the talent to go with it. A football fan may look at that and wonder how much is hard work, how much is off the cuff and how much is the manager's tactics?
DELE: There's a lot of tactics. The first thing with the system is you have to be ready to run. The philosophy is about winning the ball high up the pitch and to do that throughout the game you have to be fitter. There's a lot of fitness.
JAMIE: Do you do a lot of that during the week?
DELE: Yes, we do a lot of gym work, a lot on power, a lot on changing direction. Later on in the season it's not so much about cardio, it's more power and making sure you can get off the mark quickly. It's hard because you need to find a balance. You don't want to overdo it and not be ready at the weekend. But they have it spot-on.
JAMIE: Many five-a-sides?
DELE: A few of those! It's still fun, we enjoy it.
JAMIE: You mentioned before you don't want to finish like you did last season. What sort of send-off are you looking to give the fans at White Hart Lane on Sunday?
DELE: It needs to be a big performance from us. It's one of those games you don't really need to do too much talking before. The atmosphere will speak for itself and that should motivate us enough. As players we all want to win for the fans as well as ourselves. We owe a lot to them for the way they have supported us this season.
There is so much history around the club and so much history at that stadium, for me there's been so many great games. Hopefully it will be a big win for us and an important three points.
Grab a Sky Sports Month Pass for £25pm for two months and capture an unmissable summer of sport on NOW TV. More live football than ever before, the British & Irish Lions tour and much, much more…