Football Expert & Columnist
England v Slovenia: Wayne Rooney deserves praise for 100-cap milestone, says Jamie Redknapp
Striker has had mixed England career, says pundit
Last Updated: 14/11/14 1:40pm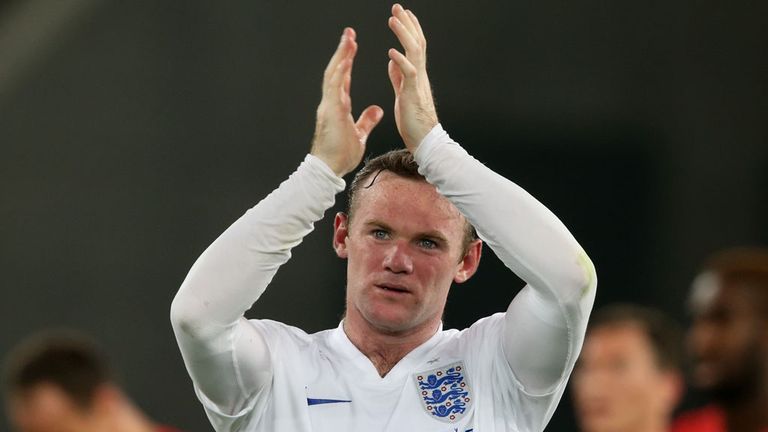 Jamie Redknapp reflects on Wayne Rooney's England career and says, despite major-tournament disappointments, the forward deserves praise for reaching 100 caps on Saturday.
Wayne Rooney's England career has been filled with the good, the bad and the ugly.
When he burst onto the scene at Euro 2004 it was breathtaking and he's gone on to produce some incredible moments for his country and score some great – and important – goals.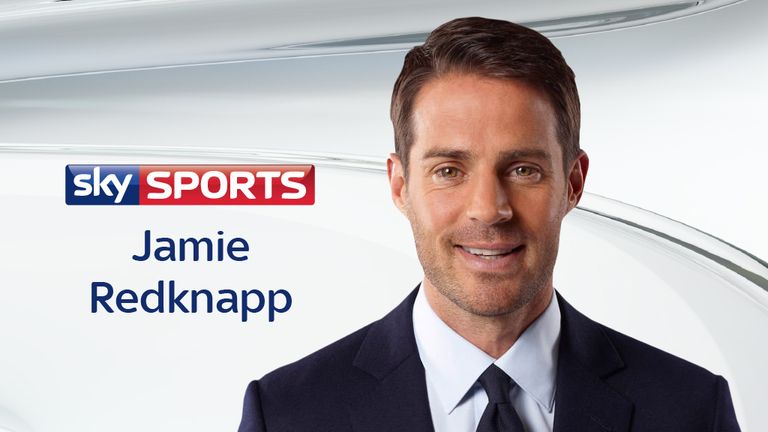 I'm sure Rooney will be the first to say, 'I should have achieved more on the biggest stage'.
Jamie Redknapp
But there have also been some moments where you think 'what were you thinking?' The sendings off against Portugal at the World Cup and Montenegro in the Euro 2012 qualifiers, for instance.
He's also been unfortunate with metatarsal injuries, which ended his Euro 2004 campaign and hampered him at the 2006 World Cup.
Earning 100 caps is an incredible achievement, though, and any player who plays that many times for his country will have highs and lows. Wayne has perhaps had the most eventful time getting to the milestone out of all the centurions but it's an achievement he'll look back on when he's older and say, 'wow, didn't I do well there'.
Being captain of club and country, the chances are he'll go on to break Peter Shilton's 125-cap record which will be a great feat.
Of course, we can't avoid the fact he's only got one goal in three World Cups and that's a disappointment because of his ability - and I'm sure he'll be the first to say, 'I should have achieved more on the biggest stage'.
Bobby Moore and Bobby Charlton – who earned 108 and 106 caps respectively - are held in such high esteem because they won the World Cup and Rooney has said it himself this week that he'll be judged on not winning trophies with England.
That's something he'll be desperate to put right in France in two years' time. 
Debut
Saturday should also be a memorable occasion for Nathaniel Clyne, who could make his international debut at right-back.
I've been really impressed with him this season. He's athletic, technically good and he's benefitting from playing in a Southampton team which is riding the crest of a wave.
Southampton have started the campaign so well, the back four are keeping clean sheets and that's a great feeling for anyone to have. Clyne is showing plenty of promise and he'll learn an awful lot from Ronald Koeman.
We need to remember, though, that young players have their ups and downs - Calum Chambers, who Clyne could replace at full-back, has shown that. You have to accept these young players will make mistakes. It's how they learn from them that's important.
Tight
I expect we'll see plenty of Clyne's attacking ability this weekend, too, in a game which will be pretty tight.
Slovenia keep a lot of clean sheets and have already beaten Switzerland, so they can't be taken lightly and will no doubt make Roy Hodgson's side work for all three points.
They won't come and be expansive, they won't want to open the game up. They'll make it tight, compact and it might take a bit of time for England to break them down.
We have the quality to do that, though, and, given the type of career he's had, you wouldn't be surprised Wayne Rooney is the man to do the business and mark his 100th cap with a goal. Equally he could get sent off!
I'm tipping a 2-0 win to England. It might take some time to unlock their defence but once we do it should be pretty comfortable. 
Watch highlights of England v Slovenia on Sky Sports 5 at 10pm on Saturday.