Jamie Redknapp says Brendan Rodgers must unleash Daniel Sturridge in the Merseyside derby...
Everyone's attention will be on Steven Gerrard this weekend, as he plays in what is set to be his 33rd and final Merseyside derby - and he'll be leading a Liverpool side full of confidence.
I was at Melwood this week to interview Stevie ahead of the game and you could sense the good feeling around the place.
The FA Cup win over Bolton seems to have given everyone a huge lift, while the goal-scoring return of Daniel Sturridge against West Ham last weekend has also been a boost for Brendan Rodgers.
Of course, he's got the dilemma of whether or not he should start his striker on Saturday but I think he's got to go for it. There's no tougher game to come back into but Sturridge is such an exceptional player that I believe he can make the difference.
There comes a time when you've got to take the risk and play him. If he feels fit and sharp, Rodgers has got to unleash him.
Raheem Sterling has done an amazing job while Sturridge was out injured and Liverpool fans have to be thankful to him for that. But, by moving Sterling into a deeper role, you look at that Liverpool side now and there's so much pace going through it.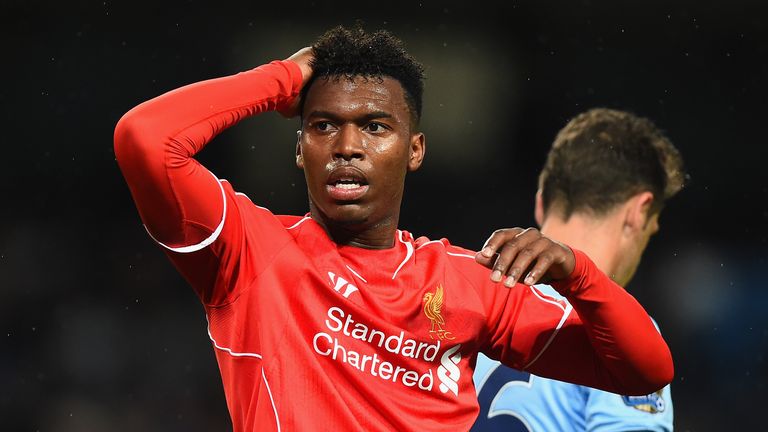 There comes a time when you've got to take the risk and start Sturridge. If he feels fit and sharp Rodgers has got to unleash him.
There's plenty of skill, too, and Philippe Coutinho, who scored their late, late winner against Bolton with a superb strike, is having a real impact at the moment.
The Brazilian has been the most improved player for Liverpool this season. Last year there was a lot of appreciation for his skill but he wasn't grabbing headlines. Now he's starting to do that - but he must add more goals to his game.
If you have as much skill and ability as Coutinho and can shoot from distance like he can, then you should be scoring more often. Wednesday's strike was just his third of the campaign. If he wants to step up to the level of players like David Silva and Luka Modric - which he can - then he needs to be scoring 10 per season.
Everton will have a few concerns about welcoming a Liverpool team on the rise but they will be thankful for the win they got over Crystal Palace last week.
Live Ford Saturday Night Football


Before that 1-0 victory at Selhurst Park, they hadn't won in eight and that's not the form you want ahead of a Merseyside derby.
That win will make a huge difference to them. It was a big moment for the club and for the manager because you felt there was a little bit of pressure coming on to them. They were playing too much football and not getting it up to Romelu Lukaku quickly enough and the fans were getting frustrated, which transmitted to the players and the manager.
Some of the pressure was eased by that result - but a defeat on Saturday, with a trip to Chelsea next Wednesday, will ramp it up again.
Roberto Martinez managed to bring Aaron Lennon in on Deadline Day and he could be an important part of the jigsaw the Everton boss is putting together, though.
Everton have spent £27m on Lukaku and not got enough out of him this season. There's no point having a big centre forward if you're not going to put balls into the box - but Lennon will do that.
Lennon's end product isn't always great but if he gets a bit of confidence, he can cause anyone problems because he's pacey and direct and he can feed Lukaku some chances. 
However, I reckon it will be the striker at the other end who makes the difference in this one. If Sturridge starts, I reckon Liverpool will win a tight game by one goal. These games are always tough to call but I reckon Liverpool will just nick it.
And that will be a fine way for Steven Gerrard to end his Merseyside derby days. 
Watch Everton v Liverpool live on Sky Sports 1 HD on Saturday Night Football from 4.45pm