An alcohol ban will be enforced in Lille and Lens from 6pm on Tuesday until 6am on Friday morning.
The ban has been enforced because of fears of a repeat of the violent scenes in Marseille involving Russians, English and local fans.
Russia play Slovakia in Lille on Wednesday before England face Wales in Lens - 20 miles away - on Thursday. Many of the 50,000 England fans expected in Lens are staying in Lille. 
Alcohol will not be allowed to be sold in off-licences or supermarkets, and drinking in public areas will be barred. It will be served in bars, but all venues must shut at midnight and drinks must be sold in plastic containers.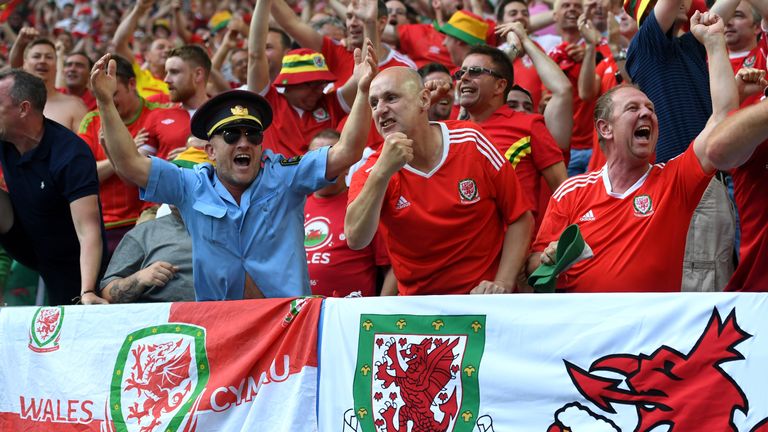 The UK's Foreign Office has advised England and Wales fans to stay away from Lille and Lens if they do not have tickets for the Euro 2016 clash between the two countries.
The local gendarmerie will deploy 2,400 police officers plus riot police. Sky Sports News HQ understands there will be more stewards on duty inside the stadium than has been seen previously in the tournament, and a more high-profile police presence.
More police are also being sent from Britain to help, Downing Street has confirmed. 
England fans were involved in clashes with Russia fans before, during and after Saturday's 1-1 draw in Marseille, part of three nights of unrest in the city, which also saw England supporters clash with police and local French groups.
The British government's updated travel advice says fans going to northern France "are advised to be cautious" following the violence.
"There were scenes of significant violent disorder affecting fans in Marseille from 9-11 June," an update from the Foreign Office said.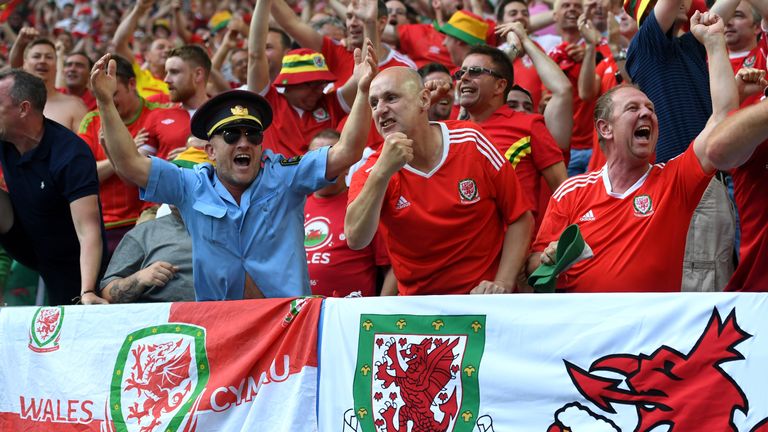 "Fans travelling to the Lens/Lille area for the England versus Wales match on 16 June should be aware that the match between Russia and Slovakia will take place in Lille on 15 June and large numbers of fans are expected to be in the city.
"Fans are advised to be cautious and those without tickets for the match should avoid Lille and Lens during this period.
"Prefects [the local French government office] across France have been authorised to take all necessary measures in order to prohibit the sale, consumption and transport of alcoholic drinks on match days, pre-match days and whenever the local fan zones are open. Please consult local information sources."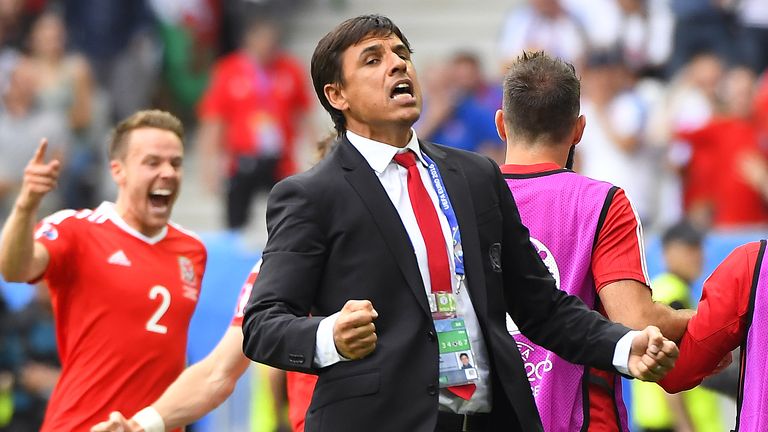 The Welsh FA advised fans not to travel to Lens or Lille for the game if they do not have a ticket.
The organisation's national security officer, Wayne Nash, said: "We have been working with the British police - both the Welsh and English delegations - and UEFA to make it a game remembered for the right reasons.
"We have been over and met the prefect in Lens and we can see it will be a difficult venue to host such a big game. In terms of Lens and Lille, if you haven't got a ticket, then do not travel.
"The fan zone is very small compared to the 60,000 one in Bordeaux and it won't be a good experience in the same way."