Football Expert & Columnist
Andy Walker remembers Billy McNeill, Libson Lions captain, after his death at the age of 79
Andy Walker reflects on the life and career of friend and Celtic great Billy McNeill, captain of the 'Lisbon Lions', who has died at the age of 79
Last Updated: 24/04/19 7:52am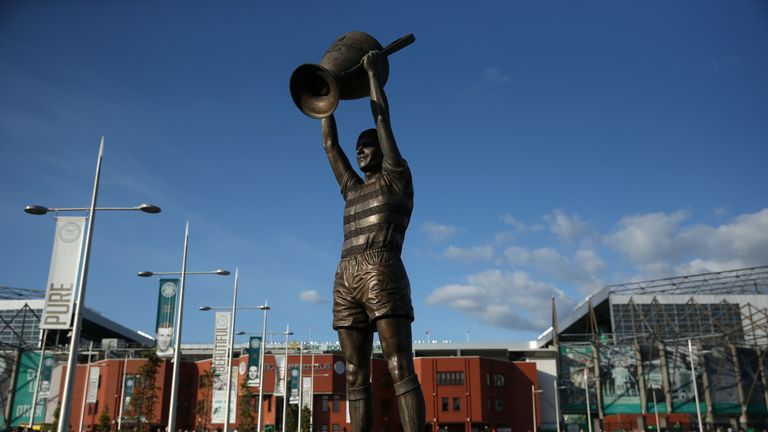 Billy McNeill signed me for Celtic in July 1987 and one of the most cherished memories I have of his leadership were the unexpected and, to most of us, unwelcome monthly meetings we had.
Billy would march into the dressing room with the air of authority that came so naturally to him, clutching a folder two inches thick, and he would take great delight in encouraging, cajoling and eventually insisting that every one of us played our part for the club off the park.
Quite simply, that meant reaching out to the supporters, giving them your time and hearing how much the club meant to them.
He was adamant it was a privilege to play in front of our fans and so he would coax and persuade everyone to attend supporters' functions, visit those who were sick in hospital or laid low at home and, at the very least, make an effort just to say thanks for their support.
As a group of players we were very reluctant about this and perhaps didn't react with the level of enthusiasm Billy would have preferred us to have, but when you saw the amount of functions and visits that true Celtic legends like Tommy Burns, Roy Aitken, Pat Bonner and Paul McStay would immediately volunteer for, it quickly became the norm for more and more players to follow their lead and put their hands up to go here, there and everywhere.
There was no fanfare, no publicity, no advice as to what to say and certainly no media-controlled nonsense that's so prevalent today, just a group of players being guided by a unique individual into doing the right thing for his club - for Celtic was Billy's club.
And of course, he was correct, it was absolutely the right thing to do. What a privilege it was for me to be in that dressing room full of Celtic greats. But I think it's fair to say that Billy stands alone as Celtic's greatest captain of their greatest team, the epitome of what every club captain should aspire to be.
As my manager he gave me plenty of advice. On the day I signed he said, "Andy, you're here to play. But if you're not up to it, I will have no hesitation in getting someone who is." Short, sharp and very much to the point.
When we played Rangers in my first Old Firm game and beat them 1-0, with Graeme Souness being sent off, he told all of us we'd played some of the best football he'd ever seen in the fixture.
I know now he was laying it on a bit thick but at the time it made you felt 10 feet tall. He told me to puff my chest out when I went to Ibrox for the first time as a player. A simple thing to do but very effective for me, it gave me confidence to hold my head high and be proud of who I was representing in what is always an astonishing atmosphere and certainly intimidating for some.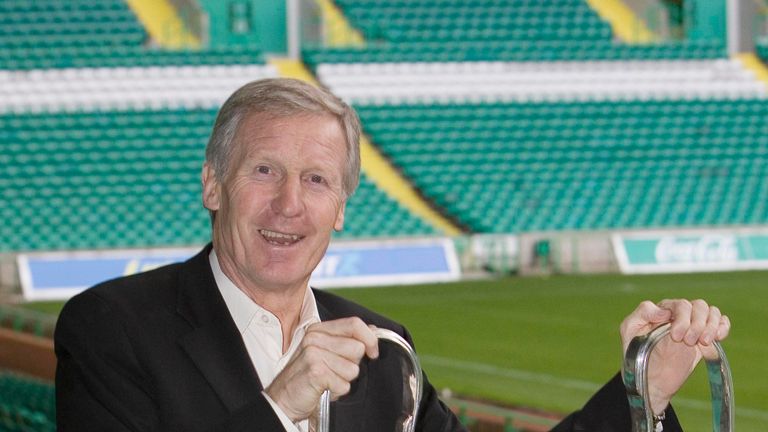 Billy didn't get it right every time though, he also told Frank McAvennie to keep the head in his first taste of the Old Firm, with Frank's temperament and self-control lasting all of 15 minutes before he was sent off! Billy obviously loved to win these games but he detested the fact that Old Firm matches opened up the divide we have here in the West of Scotland regarding bigotry and sectarianism. I heard him say more than once that not enough effort was put into defusing this - his thoughts still ring true to this day.
My relationship with Billy was different to any other manager I played for. Billy was a family friend, my Dad Frank was his accountant who advised him in various financial affairs and the first person Billy called when Celtic sacked him in 1991. Knowing what was coming, Billy called my old man before going into a board meeting. "They've asked me to resign Frank".
"Resign from nothing Billy, I'll be there immediately," my Dad responded!
But Billy left the club with his head held high and dignity intact.
In his later years Billy suffered from dementia, speaking very few words, and I would sometimes visit him and his wife Liz. On one occasion, I was joined by Frank McAvennie and Joe Miller. We were laughing about former players and telling daft stories about certain individuals the way all old crocks do when Pat Bonner`s name was mentioned.
When I told Billy that Pat had actually promised to be with us but pulled out at the last minute, his eyes suddenly came alive and he said, "Pat Bonner? Hopeless!"
Right to the end he was making us laugh and we were enjoying his company. Billy was a great family man and I will remember Liz, his children and grandchildren in my prayers.