It's Chelsea for Hazard
Eden Hazard has announced via his Twitter account that he will join Chelsea this summer.
Last Updated: 29/05/12 8:50am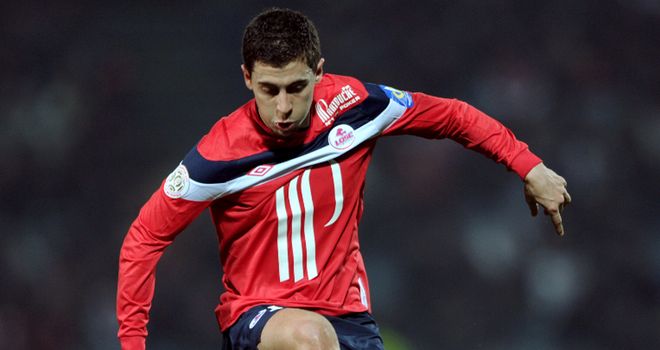 Eden Hazard has announced via his Twitter account that he will join Chelsea this summer.
The Lille attacking midfielder, regarded as one of the most prized talents in Europe, was believed to have a choice between the Blues, Manchester City and Manchester United.
And after a dramatic delay, the Belgium international wrote: "I'm signing for the champion's league winner."
Chelsea, who beat Bayern Munich earlier this month to become champions of Europe, were yet to officially confirm the deal when the 21-year-old made his announcement.
But it is understood they had given the player permission to reveal the move in this way as long as he did not do any interviews.
The £32million-rated star had earlier kept fans of several clubs in suspense by posting he had "made up his mind" but declining to name the team in question.
Decision
But his decision will be viewed as something of a surprise given Manchester City's financial muscle and the fact that Chelsea do not currently have a permanent manager in place.
Hazard had previously indicated he would be making a move to one of the Manchester clubs, before admitting interest from the UEFA Champions League winners had made him think twice.
"Chelsea makes you hesitate," he told Canal+ last week. "They've won the Champions League and they'll be in it next season."
Concerns over playing time at City may also have been a factor in the player's decision, especially given that the Stamford Bridge outfit have already begun overhauling their squad.
Hazard said of Chelsea: "They have great players and I always said I wanted to be playing.
"I think there is the possibility to play as well."
Salomon Kalou and Didier Drogba have already left the Blues, while the future of Florent Malouda remains in doubt.
Chelsea have yet to make any comment on the potential deal.