Mauricio Pochettino's young Tottenham put in a "fantastic" performance at Arsenal on Sunday and the Spurs manager now has a team in his image, according to Gary Neville.
The Sky Sports football expert says Spurs fans should be optimistic about their future despite Kieran Gibbs' late equaliser that snatched victory from their side in the Premier League clash at the Emirates Stadium.
"Tottenham were fantastic," Neville said on the Gary Neville Podcast. "Pochettino has really had to take the house down brick by brick and re-build it in the last 18 months.
"It's not easy to move some players on - with the wages they are on, they want to hang around - and he's done that. He's now got a team out on the pitch that's reflective of him. If I was a Spurs fan, I would gain great encouragement.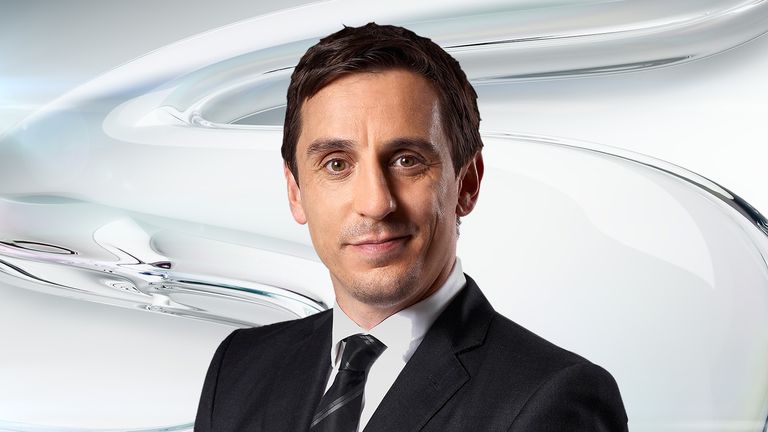 He (Pochettino) has now got a team out on the pitch that's reflective of him. If I was a Spurs fan, I would gain great encouragement.
"There's a team out there now that isn't as flaky as it used to be, that runs like crazy, that absolutely ran all over Arsenal for 75 minutes during that game. If there was one part of the match that they failed in, it was heading the ball - they couldn't clear their box.
"But it was a fantastic performance from a young team. From Pochettino's point of view, he will have a bit of a tingle because he can feel where he's taking this team. You can see the work that's going in on the training ground."
Arsenal failed to impress in the first half and Santi Cazorla was replaced by Mathieu Flamini at half-time, with Arsene Wenger revealing that the Spaniard had been suffering with dizziness.
Tottenham dominated the midfield, with Dele Alli particularly composed in a man-of-the-match performance, and Neville felt Arsenal lacked cohesion with Cazorla alongside Francis Coquelin for the first 45 minutes.
"From Arsenal's point of view, it's as bad as I've seen them, in terms of being disjointed, in such a big game," Neville said. "They finished really strongly, but the first half was the first time I've seen the midfield two look like I thought they might be in the Premier League, which is overrun and lacking in power.
"It was so difficult for Cazorla in particular, who was hauled off at half-time, they say he was feeling unwell. Well, I have a feeling there was case for taking him off even if he wasn't unwell, because Tottenham were brilliant. They got back into the game, though, and I think both managers can be happy for different reasons."