Gary Neville: True tests await Man Utd and Man City's Premier League title credentials
Last Updated: 19/09/17 12:15pm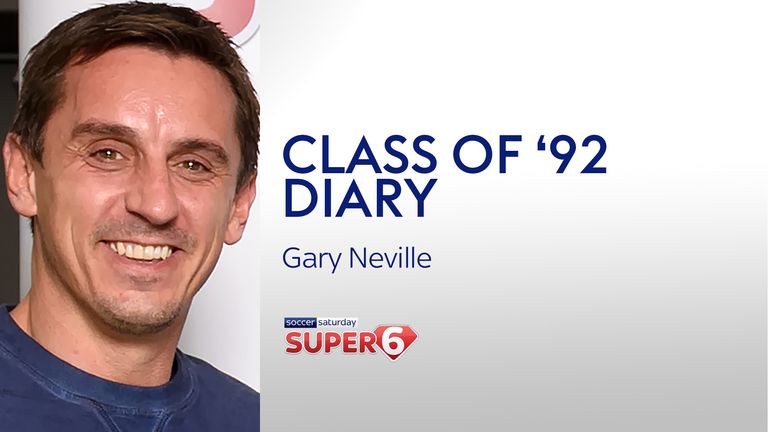 In the latest Super 6 Class of '92 diary, Gary Neville discusses the early-season Manchester dominance, Liverpool's latest setback and Salford's FA Cup disappointment.
True tests await
I did say at the start of the season that the title would end up in Manchester and the evidence so far supports that, but it's far too early for either club to get carried away.
You would have said, from the fixtures, United should have been at the top at this stage, but I think the table will start to even out once we see them against tougher sides.
There are still big questions about both United and City. Can United break down sides? Can Manchester City handle it against more physical sides?
If you look at United, you saw them make mistakes at Stoke and there were chances for Everton, but ultimately the weaknesses they have shown at the back are covered by a goalkeeper in David de Gea who is absolutely world-class.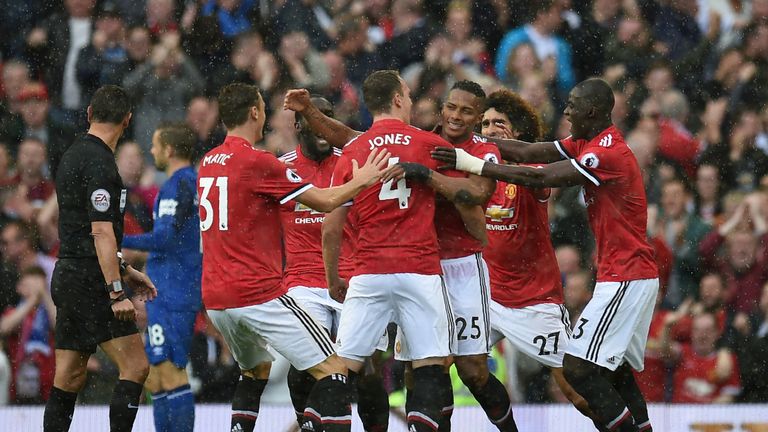 Home improvements
Jose Mourinho has always been a good manager at home and he is happy to sit in and let teams expose themselves, and United's record at Old Trafford is now no defeats in 12 months since City won there.
To me they are looking a lot better than before in terms of breaking sides down and killing off games.
There's a really exciting battle going on between Marcus Rashford and Anthony Martial for that left-side striker role and every time we see the team sheet the fans are asking why the other isn't starting.
The interesting thing is that one seems to be profiting from the other's work, with Martial scoring again after coming on for Rashford.
City the new Arsenal?
I think City were always going to be more impressive in their attacking style and it feels similar to the battles we had with Arsenal when they were playing fluid football and we, while also being an attacking side, were more powerful.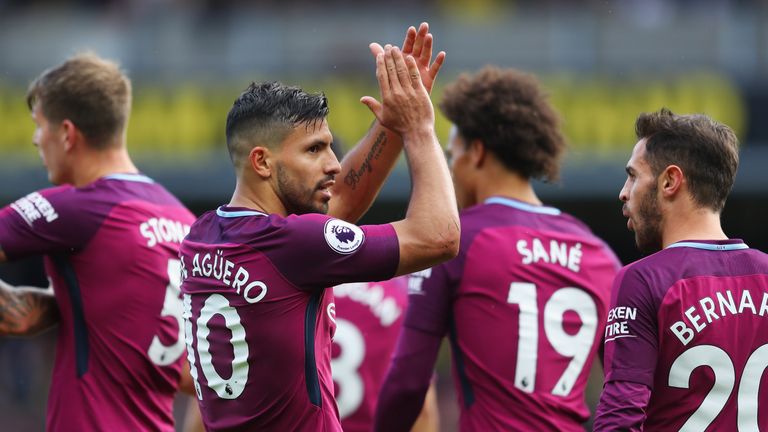 The Arsenal of yesteryear were similar to this Manchester City side in terms of playing really exciting football, but the challenge is doing that in tougher games.
I think what we want to see is them tested in big games and that was developing against Liverpool before the Sadio Mane red card, so, for now, they've only demonstrated they can dominate the lower teams.
Liverpool's limitations
What we have already seen this season is Liverpool demonstrating what they can do, but also their absolute weaknesses.
If you think about conceding unnecessary goals and struggling to break down teams at home, they don't seem to have moved forward in that sense.
They can beat any side on their day a team opens up against them, as we saw with Arsenal, but if you can be compact and not give them space then you can stop them.
FA CUP FAILURE
I was at the FA Cup second round qualifying 2-1 defeat to York and I think from the first five minutes on we weren't really at it.
We'd played fantastically well for the last three league games and it was well short of that level and we didn't deserve to go through.
We've given a very clear direction that we want to prioritise the league but the FA Cup is the one cup we were very keen to do well in. It's been a great competition for Salford and ourselves as players, but unfortunately it's not to be this year.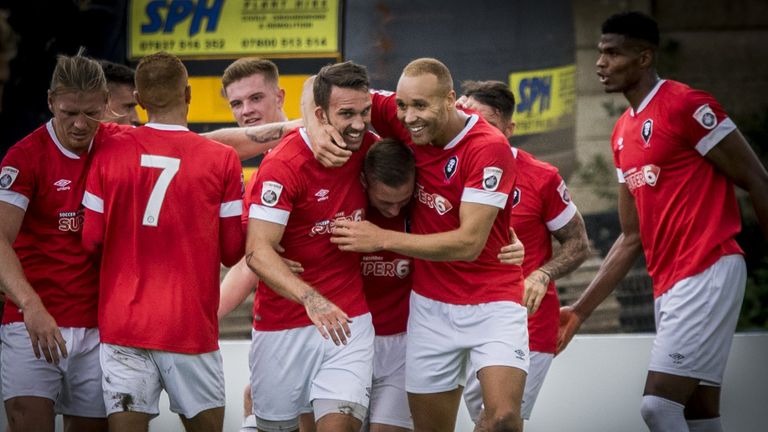 The only sort of potential positive is that it gives up more clarity for the league, but losing to one of our promotion rivals also means both Darlington and York have won at Moor Lane.
Our academy team is in FA Youth Cup action on Thursday night and it is a fantastic competition for young players in terms of preparing you for competitive football.
I remember coming through and getting the experience of playing at places like Maine Road, which gave us that exposure of playing on the big stage.
It's going to be difficult because we've only got an Under-17s teams and it's an Under-18s competition, but the lads did fantastic against Mossley in the last round and it will be huge for them play on Moor Lane.
There's another £250,000 up for grabs on Tuesday's night's Super 6 for the Carabao Cup. Here's what Gary Neville is predicting...
Aston Villa 1-1 Middlesbrough
Bournemouth 2-0 Brighton
Burnley 2-1 Leeds
Crystal Palace 1-2 Huddersfield
Leicester City 2-1 Liverpool
West Ham 2-0 Bolton