Gary Neville says Kevin De Bruyne is like a hybrid of Paul Scholes and David Beckham after the Belgian's superb season at Manchester City.
De Bruyne scored a 25-yard stunner as newly-crowned champions Manchester City beat Swansea City 5-0 on Super Sunday at the Etihad Stadium.
The midfielder has been one of the club's best players in their most impressive league season, and though Neville sees similarities between De Bruyne and Scholes, he believes another of his former Manchester United team-mates has a resemblance.
Speaking on The Gary Neville Podcast, he said: "Jamie Redknapp compared him with Paul Scholes, but I actually think he is a hybrid between Scholes and David Beckham.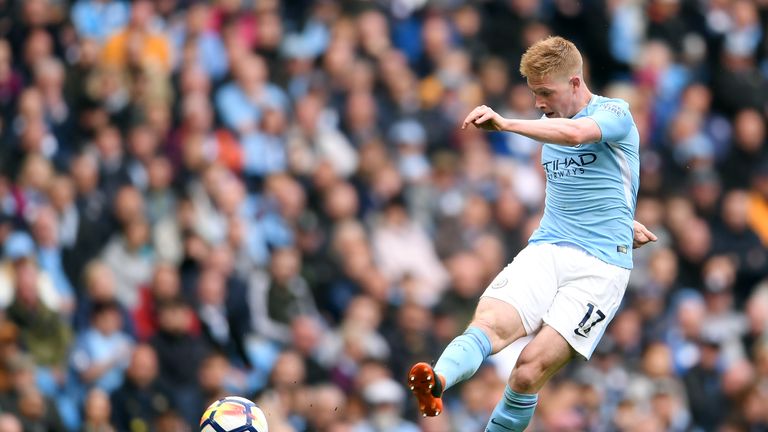 "He can cross and pass in a whipped way like Beckham, but he can also strike and drift passes like Scholes. He has that blend of both in terms of how he plays. He's equally important to this team now as David Silva, and that's saying something because Silva is a sensational player.
"Jamie Redknapp said Xavi and Andres Iniesta were the best two he'd seen in those forward midfield positions, and you'd have to agree with that, they were the best I'd ever seen, the Barcelona team under Pep Guardiola.
"But Kevin De Bruyne and David Silva are comparable, and that's saying something, because these are really top players. They don't waste the ball, they have the intelligence, understanding, it's really, really high level.
"One of the big moments of the season was De Bruyne's goal at Chelsea, one of the moments that made me think this is a different type of team this season.
"[The goal against Swansea] was a brilliant, brilliant strike. He has the ability to display different techniques, different types of passes, drifting a pass, bending a pass, whip a cross, and then to strike a ball so true. It can only be through repetition, hours and hours of practice.
"I mentioned on MNF how Raheem Sterling can improve the accuracy of his strike, and he's got someone there who he can go out on the training pitch with every day and practice with, to try and get near to that level, because that is the highest standard, it really is."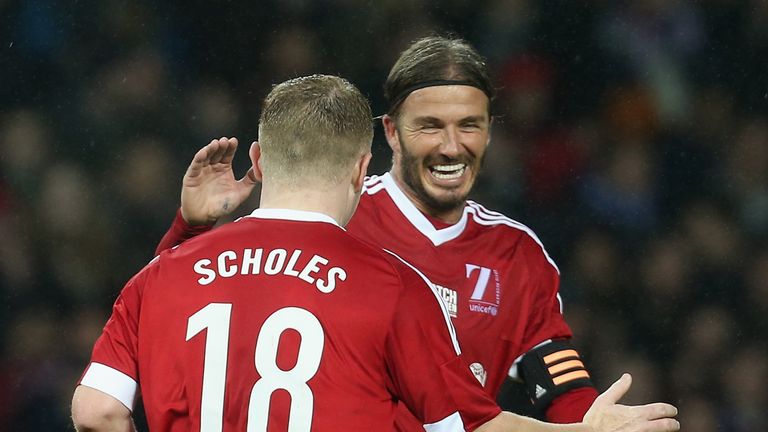 City are on track to beat all-time Premier League points, wins and goals-scored records this season, having already strolled to the title.
Neville reiterated that Guardiola and City must build on this season and improve further next campaign to be considered among the greatest-ever Premier League sides.
"We anticipated it would be a close season, but it hasn't been. There has been an inevitability for so long that they were going to win the league.
"The main job Pep Guardiola has to do in this remaining three weeks is resetting the minds of these players into thinking this is just part of the journey.
"It's a service station stop on a motorway that is long, it's not the end of the road, and it's absolutely critical he does that. He has won La Liga's and Bundesliga's three times on the bounce, retaining it twice in both Spain and Germany. He knows that if he came here and won a single title, that's not enough.
"A great side goes on to progress, gets better, wins multiple titles, and this club should have won more titles. The team that they have should have won more, and they've dipped alarmingly in the seasons after winning a title.
"He'll know to guard against that he'll have to affect them straight away. To work them really hard is the right message."