Gary Neville on Man Utd sluggishness, David de Gea contract and goings on at Salford
Manchester United have been under-par this season under Jose Mourinho, and Neville feels they are scraping through games
Last Updated: 01/12/18 7:38am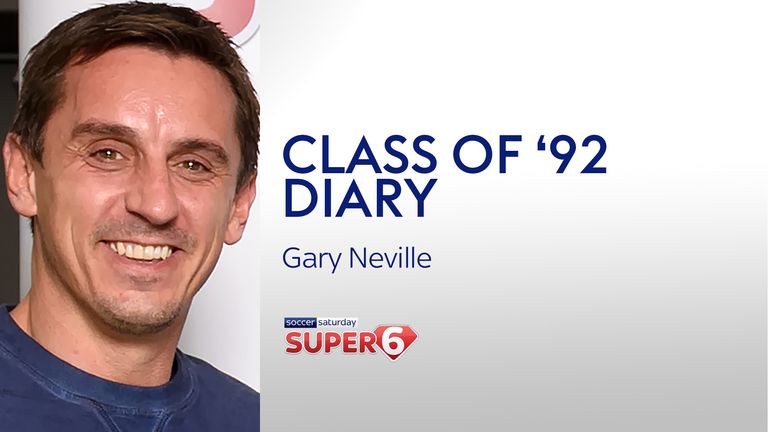 In the latest Super 6 Class of 92 diary,Gary Neville talks Manchester United sluggishness, David de Gea's new contract and the latest goings on at Salford.
Are Manchester United stuck?
The problem they've got now is it feels like they are stuck, in the sense they are getting through games, scraping through, the football is suffering at the moment and the atmosphere in the ground is suffering. I don't think it's a lack of effort or application, it's just this moment in time their confidence, belief and maturity is not there. They are just crawling at the moment from game to game, you don't get that sense they can't wait for the next match.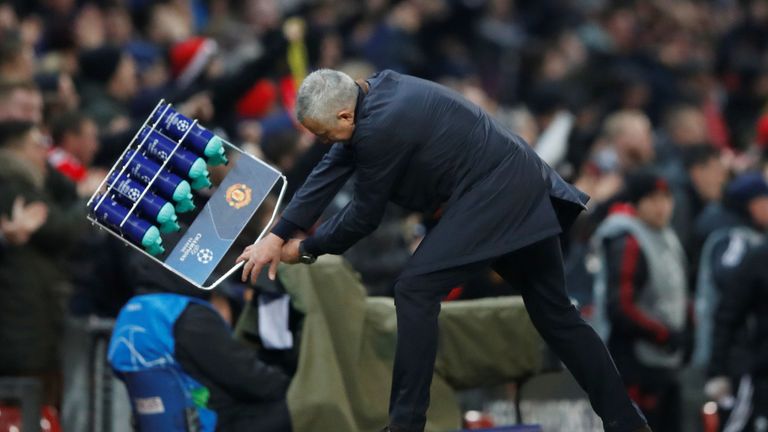 When a team is flying, you want those games to come thick and fast and at the moment it feels like the games are underway pressure, crawling, the club - everybody, the players, coaching staff and fans - there's no doubt the application is there, they are giving their all, they are just suffering. The form is not good, belief is not good and I don't know how you come out of that other than hard work.
I've never known lacking in confidence and belief to go away from anything other than with hard work and preparing the best you can every day and knowing the talent within the squad will come out of it. At the moment this is a prolonged period of sluggishness and it has to come to an end. It's getting the players, manager and fans down. That club is about dreams, magic and at the moment it does not feel like that.
Luke Shaw admits Old Trafford fear factor has gone…
It's a painful thing to hear. The fear factor has gone from Old Trafford, absolutely, but when your own players are actually saying it, it's like an admission of guilt. When a player says that, what he is basically saying is he and his team-mates do not bring any level of trepidation to their opponents on the pitch at Old Trafford - that's an admission of guilt in my mind.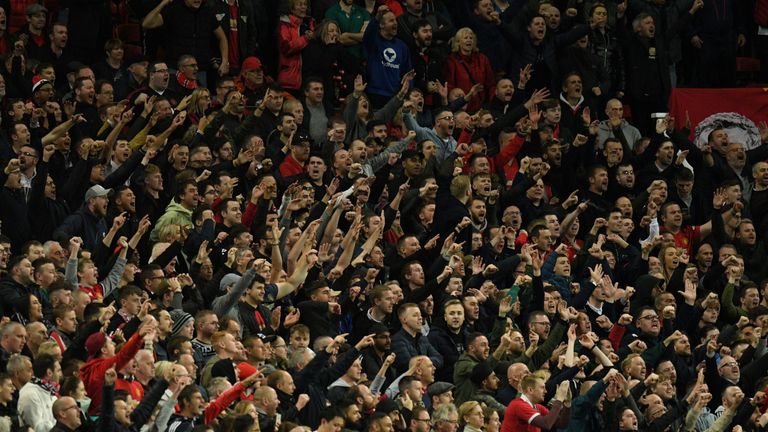 The coaching staff and players are the only ones who can correct that. The only way in which you get a fear factor in a ground is by amassing result after result, clean sheet after clean sheet, goal after goal and doing it over a long period of time. You take away any confidence and belief a team can come and win, it's damaged before they get on the pitch.
De Gea news a positive
At the moment, it is a positive thing for the club. All I would say is that Manchester United feels like a football club which is having to overpay to keep players because they are not in a position of strength, they are running their contracts down basically. It's happened since Sir Alex Ferguson left - with Wayne Rooney, Adnan Januzaj, David de Gea before, Anthony Martial.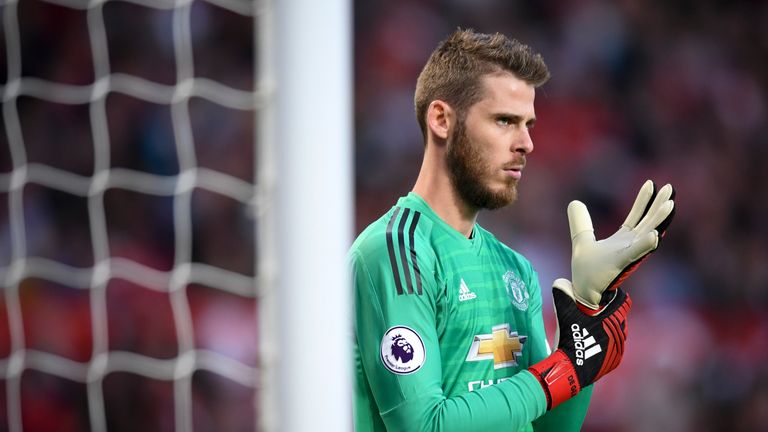 Players are being allowed to run them down because the club isn't in a position of strength, then they are having to overpay. Other clubs are having to pay, don't get me wrong, but are basically in a strong position where they say: "No problem, we'll sell you and get another player for this team, they are queuing up to play" and that's the problem Manchester United have at this moment in time.
They have lost their strength, bargaining and having to overpay and negotiate hard with their own players. It's a slight worry but definitely a positive that De Gea looks like he is going to sign that extension.
Salford frustration
I watched both games last week and got frustrated - I don't know why because we are 19 unbeaten, second in the league and closed the gap on Leyton Orient - but I was really frustrated during the game and I haven't felt frustrated during a game for a long time.
I just felt we were drifting through the first half and we were a lot better in the second, a lot more alert and Harrogate are definitely one of the better teams I've seen this season. We know them well from last year, are a good team and will count themselves unlucky.
I suppose when you play against the top six, not at your best, to get a win is the all-important thing and I was happy at the end, but there was an element of frustration because, particularly the first half, we drifted through it and we've not been like that.
Next up against Havant and Waterlooville
We are playing a team on Saturday where everyone will have us on their coupon, but I remember against Braintree a month ago people thought we'd win and we didn't [2-2 draw], we were fortunate.
They were better on the day, so the idea you can predict how it's going to go against teams, this league shows already that if you fall two or three per cent below our level then we will get a shock of our lives.
There is a gap between the top and the bottom, but if top teams drop five per cent and the bottom ones lift their game, you are talking about a league that's so close and you can take points off anybody.
Central midfield issues
We have real issues to be honest, in the sense we've lost Augustin Mafuta, Lois Maynard and Mark Shelton, all central midfield players, so we only have one senior centre midfielder in the club who's signed full-time and we had to react and bring in a central midfield player.
That's ultimately something we have to be ready for, we had four central midfielders and think you're safe, all experienced at this level and all of a sudden get three injuries and all of a sudden looking short.
That's where we have to react as a club and Liam Nolan coming in on loan is important for us. If we didn't have him on the bench on Tuesday we'd have been without a central midfield player.
Gary Neville's Class of 92 Super 6 predictions:
Crystal Palace 2-1 Burnley
Huddersfield 1-0 Brighton
Leicester 1-1 Watford
Man City 4-0 Bournemouth
Newcastle 1-2 West Ham
Derby 2-1 Swansea