Manchester United manager Jose Mourinho says Alexis Sanchez has suffered an 'aggressive' injury
Last Updated: 30/11/18 4:11pm
Jose Mourinho believes Manchester United forward Alexis Sanchez is facing "a long time" out after suffering an "aggressive" hamstring injury in training.
United released a statement on Thursday saying they were investigating the severity of the problem Sanchez had suffered, and Mourinho fears the Chile international may not return until 2019.
Mourinho said on Friday morning: "No scans yet but the player is experienced, the player knows what the injury is.
"And also, from the top of my experience, the painful scream, and the way the injury happened, I know that it is going to be for a long time.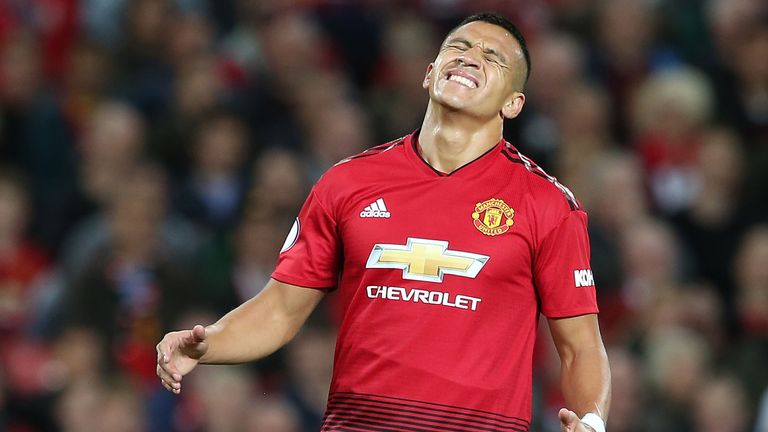 "It is not a little muscular injury that, in one week or 10 days, the player is ready.
"For me and also Alexis, the feeling before the scans is that the grade is different than the (Victor) Lindelof one, and the Lindelof one was not an easy one.
"So, I think Alexis has what I used to call an aggressive muscular injury."
Sanchez has been in and out of the United team this season so far and he was left out of the squad altogether for Tuesday's Champions League win over Young Boys.
Mourinho dismissed the idea that he had taken the decision to drop Sanchez for reasons other than footballing ones.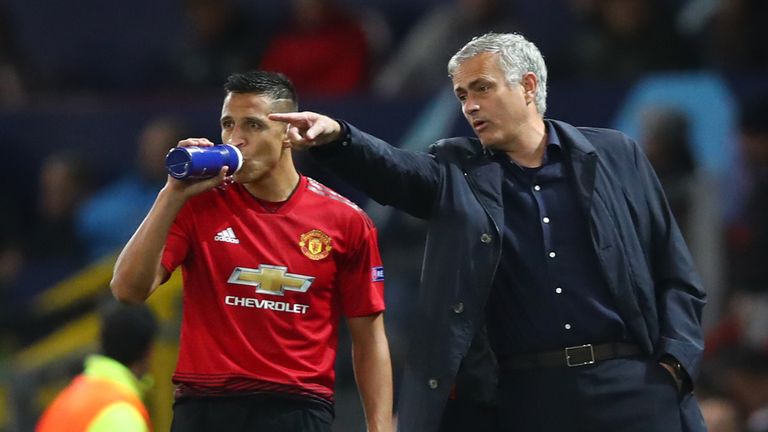 The United manager told MUTV: "The first thing I can say is that, in every other club, when a player is not playing, it's a simple manager's decision.
"In our club, when a player doesn't play, it's always (reportedly) because the player isn't behaving and has disciplinary issues. Of course, that's not the case again.
"He (now) has an important injury.
"I don't want to risk by saying for how long but, from the top of my experience, I would say he's not playing this year."