Gary Neville impressed by Manchester United's Paddy McNair after defender's goal in U21 win over Liverpool
Last Updated: 26/01/15 11:01pm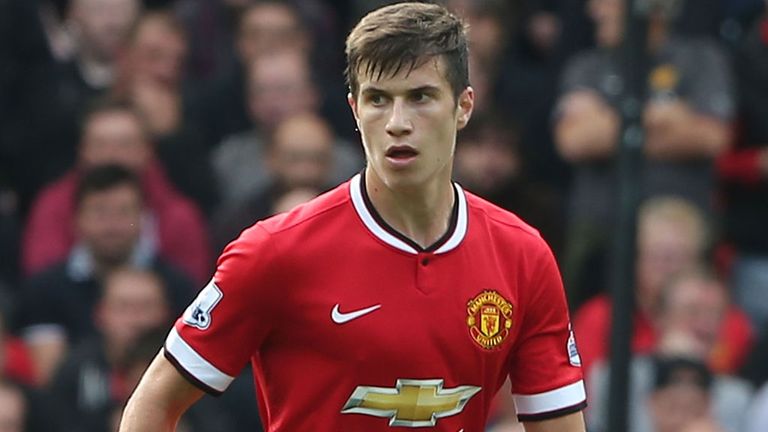 Gary Neville believes Paddy McNair's future at Manchester United is bright after the youngster played in two positions and scored in the U21 side's 2-1 win over Liverpool.
McNair netted the winner with a fine finish at Leigh Sports Village on Monday night and impressed with his performance going forward and in defence, playing a holding role in the second half.
And Neville, speaking on Sky Sports' live coverage of the match, insists he has come back from a few difficult experiences in the first team, particularly being brought off in the 39th minute in the 2-1 win at Southampton in December.
"He's a good footballer," said Neville. "Louis van Gaal has thrust him into the first team. He came to Man Utd as a No 10, he's learning so much, and you expect so much of them when they go in the first team.
"He had a couple of unfortunate experiences, away at Southampton when he was substituted on Monday Night Football, but he's come back from that and you can see tonight he looks a real good player."
With United's injury problems earlier in the season, Dutchman Van Gaal threw McNair into the team, making his debut in the 2-1 win over West Ham.
He has made 10 appearances since, and Neville believes his versatility is a big asset.
"That finish, a striker would have been proud of that," said Neville.
"He was good in the first half, good on the ball in the second and actually when he went into midfield and played in the holding role, he showed he could play there too."