Jamie Carragher and Gary Neville feel Arsenal need to sign a goalkeeper to become title contenders next season – but they don't expect Petr Cech to arrive at the Emirates.
The Sky Sports pundits both argued David Ospina, who signed from Nice last summer and ousted Wojciech Szczesny as the club's No 1, was at fault for Bafetimbi Gomis' goal in the 1-0 defeat to Swansea on Monday Night Football.
Carragher encouraged Arsene Wenger to sign a world-class goalkeeper in the summer and restore Ospina to his role as back-up.
"I think Arsenal need to go out in the summer and just buy a proper No 1," he said.
"His record is good because the team are playing well and are defending well so they're not having that much to do, but he was bought as a No 2.
"Very rarely do you see a No 2 goalkeeper become a No 1. If he was that good, why was he bought as a No 2? Why wasn't he coming and being the No 1?
"That's what Arsenal need. They need a world-class goalkeeper. Petr Cech? I don't think Jose would like that."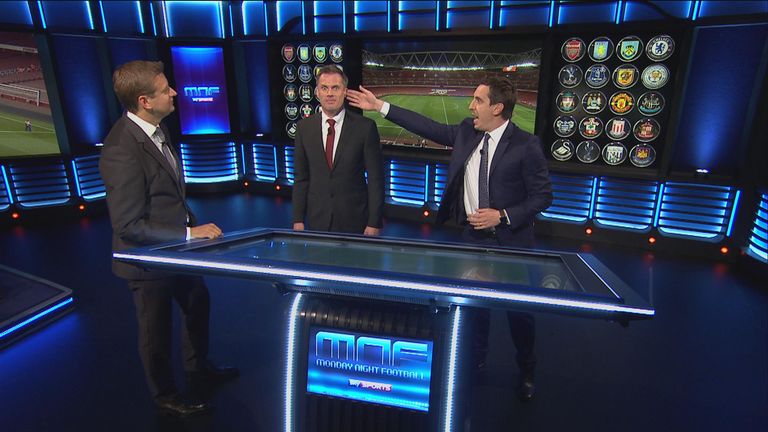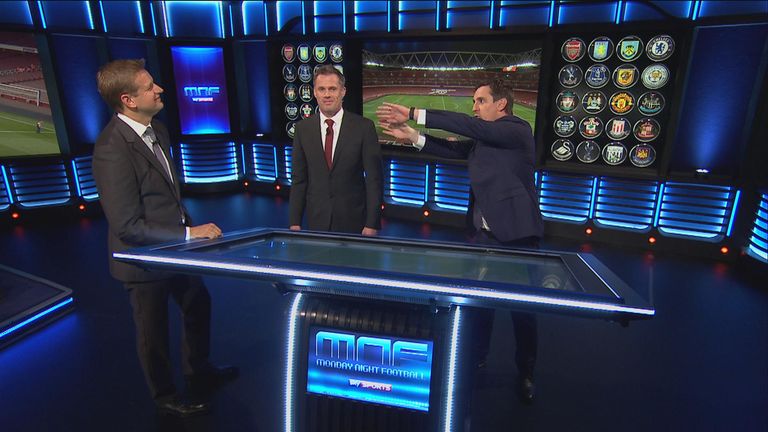 Chelsea goalkeeper Cech has been linked with Arsenal after falling behind Thiabut Courtois in the Stamford Bridge pecking order this season.
But Neville does not think Jose Mourinho would be willing to sell a world-class player to a domestic rival.
He said: "If I was Jose Mourinho, with Arsenal potentially being one of my biggest rivals next season, I would not sell them Cech at all.
"It lets Arsenal off the hook. You could argue they have struggled for a goalkeeper since Jens Lehmann and David Seaman. It's a struggle to win a title without a great goalkeeper, a massive struggle.
"Ospina is obviously a good goalkeeper and he has done well, but he is not a No 1 and they need a top goalkeeper. They need someone who is going to make saves like that [to stop Swansea's goal] and save his team points.
"Tonight it was a goalkeeping mistake. People at home will say it's harsh, but it's a fact. Ultimately when your centre-backs and full-backs get caught at the back post you need your goalkeeper to pull you out and he hasn't done it here tonight.
"It's not a massive mistake, but it's one of those things that tells Arsenal moving forwards they need a No 1 goalkeeper.
"I don't think he's their No 1. He's probably a No 2."