Liverpool must target top four next season, says Jamie Carragher
By Simeon Gholam
Last Updated: 03/04/16 8:27am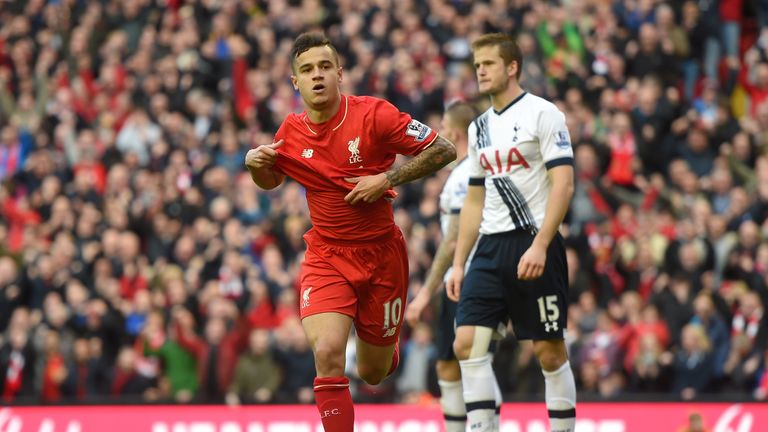 ​Liverpool must focus on getting back into the Champions League next season rather than harbouring hopes of mimicking Leicester or Tottenham's title push, claims Jamie Carragher.
"It's been a bit of a freak season," Carragher said on Saturday Night Football. "That's why Tottenham are in for the title and why Leicester are there.
"For Liverpool next season it's about trying to get back into the Champions League. If it's another strange season, fingers crossed!"
Fellow Sky Sports pundit Jamie Redknapp claims Jurgen Klopp needs to fix his side's defensive issues to have any chance of challenging near the top next season.
"They need to sort out their defence," said Redknapp. "They've got to find a dominant centre-back, it is a problem for them. Going forward they've got a lot of quality in their team."
Carragher reserved special praise for Philippe Coutinho, who scored Liverpool's goal in their 1-1 draw with Tottenham and gave their right-back Kyle Walker a difficult time while deployed a left-midfield position.
"He's been Liverpool's outstanding player for the last 18 months," said Carragher. "He's now looking like one of the top players in the league.
"He hasn't got the pace or strength to take on a Walker, he has to beat him with a skill or trick him. What Klopp has done is kept the creativity of a central player out wide but also kept his work rate."