Ahead of Saturday's Manchester derby, Sky Sports' Jamie Carragher spoke with former team-mate Xabi Alonso on what it's like to play under Pep Guardiola and Jose Mourinho.
Having played against Mourinho's Chelsea several times with Liverpool, Alonso then had three years under the Portuguese manager at Real from 2010, before moving to Bayern Munich in 2014 for two years with Guardiola.
Carragher, who played with Alonso at Anfield between 2004 and 2009, presses the Spanish midfielder on all things Pep and Jose, from the similarities to the tactics, via a painful Clasico defeat in 2010...


Alonso on what qualities Jose and Pep share…
I think they share many things, and overall they are both leaders. They have that charisma, that special thing, when they get in a room everyone knows the boss is there, we have to listen to him.
They have different visions in terms of football, but in terms of leadership, they share many things, and they are into the details, into the game, and that's why they've been at the top for the last few years.
They have different personalities, and different approaches to the game, but in terms of how their ambitions, their detail, how long they spend analysing, they spent a lot of time doing this and are hard workers.
It's not just about your knowledge, you need to work a lot, and be self-demanding. To be demanding with your players you must be self-demanding, and they are.
On Jose and Pep's first team meetings…
I remember the first meeting with Mourinho, when he came from Inter. We came from the World Cup that we won in South Africa, and we met in Los Angeles. Within five minutes you knew why he was there and why he's so good.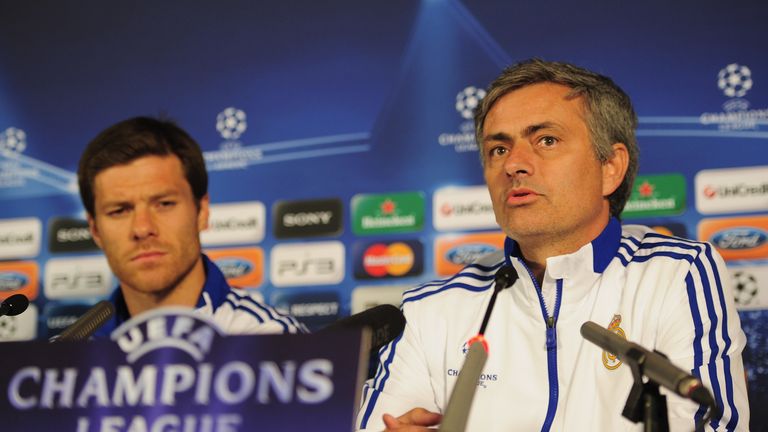 With Guardiola it was the same. For me, the special thing is how they were able to deliver the message they want to the players, and how they were able to connect with you and express that idea. For me, I got their ideas very quickly.
With Pep, I signed very quickly from Madrid, and without training me and him had a meeting. We spoke for one hour, an hour-and-a-half, we spoke about football, and I said: 'Wow', I was really impressed and really motivated.
On Real's 5-0 Clasico defeat in 2010…
I have memories of the first Clasico between Pep and Jose, it was all about them. Because they are big personalities, and are so attractive to the fans, so there were big expectations.
The first game was 5-0 to Barcelona. It was my worst experience on a football pitch. After 20 minutes I wanted the game to be over.
It was a big setback for all of us, and Jose as well, but at that moment we were not at the highest level we could be. We kept going.
It took about a year-and-a-half for Real to get to where we wanted, and from then we were level with Barca I think. We learned how to control Lionel Messi because he was the one making all the difference.
On signing for Pep with Bayern…
For years I had been on the other side suffering from how [Pep's] sides were. They had great players, but at the same time you could feel how well they were working. They had to put so much work in and have something different.
I was curious what it was like to work day-by-day with him, how he was doing things to get to that point, and it was two years with him that I was really grateful for, and I learned so many things.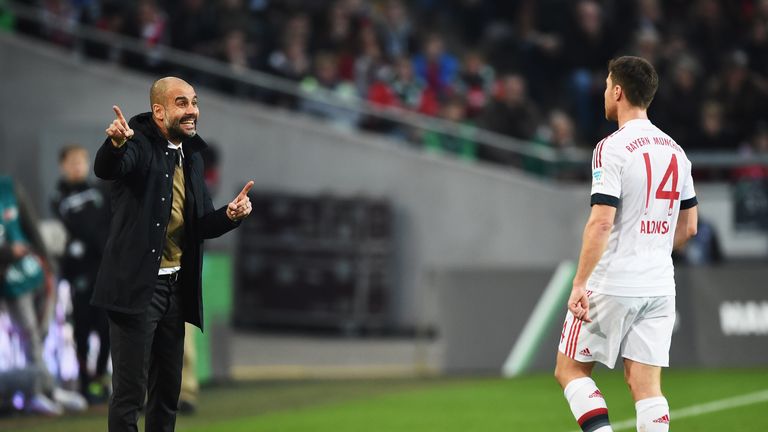 From the first day I started with a new perspective, new methods, new movements, figuring out why he gave so much experience to build-up in a game; why he thinks it's so important to press high, and to have strikers who are committed.
He spent so much time putting emphasis on things that before I had not thought as much about. He changed my football perspective.
At certain points the players had so much belief in him - him putting full-backs into midfield, or playing without a striker - he proved that they worked. That gives you the confidence to keep going in a certain way.
On their tactics and man management…
They have different approaches to a game. Pep likes to spend a lot of time on building up the game from the back, from the goalkeeper and the centre-backs, to have good understanding on where the space and advantage is going to be. He spent a lot of times on those things.
Both focused on position. With Pep maybe we spent more time on tactics, and with Jose, maybe there were less concepts but very clear concepts. Maybe they were more simple, but effective as well.
As personalities, they have big similarities. They both connect very well with players, face-to-face they embrace you. They want you to be part of it and be committed to the team. When that player is committed, they will fight for the team.
Both adapt to the players they have. Normally, my position, when I was with Jose, we had two central midfielders and I was one. With Pep, I was more the holding midfielder. Sometimes you need to drop, like Fernandinho has been doing for City.
Most of Pep's teams try to attack in a small space, and to defend in a bigger space. That's the difficult part of football.
People tend to think of Pep as just focusing on attacking, but I say it's the opposite. He thinks more about defence.
I've seen footage of Sergio Aguero running back, David Silva pressing, and I'm sure he's changing that mentality and intensity at City. The intensity they're gaining on the offensive and defensive is important.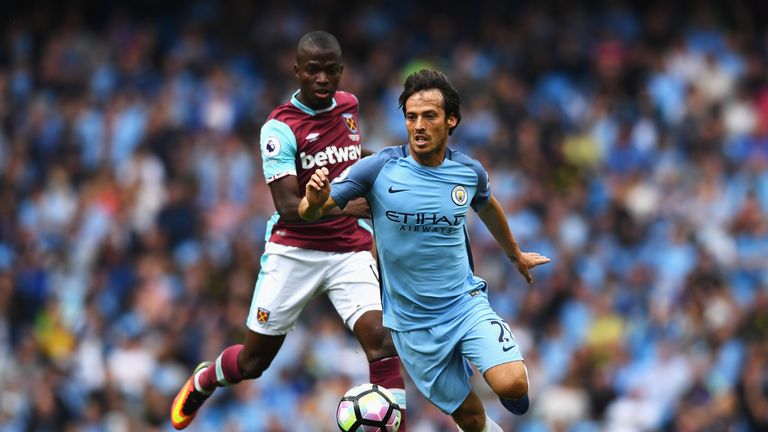 On the Manchester derby…
I think both managers like control. Although with Jose, maybe he feels he has that control leaving the ball with City, and I'm sure City like to have more of the ball.
Pep will like to have the ball, but not for the players to lose their mind. I see a very close game, very tight, very tactical.
Pep will be very cautious about controlling the players who might be dangerous. He knows where the danger might come from, and he will want to control that, no doubt.
Watch Sky Sports' derby day extravaganza on September 10 - Man Utd v Man City and Celtic v Rangers - as part of our three months half-price offer.