Virgil van Dijk must guide Liverpool to silverware before he is considered a club legend, says Jamie Carragher.
Van Dijk has starred for Jurgen Klopp's men this season, helping Liverpool to an impressive eight clean sheets in the first 13 games of the Premier League season as part of a defence that has conceded just five goals over that period.
But though his stock continues to rise, Sky Sports pundit Carragher believes Van Dijk will only become a legend at the club once he wins trophies and admits, at this level, turning in good performances is simply not sufficient to achieve such a status.
Speaking to Darren Gough and Adrian Durham on talkSPORT's drivetime special, recorded live at Sky Studios on Friday evening, Carragher admitted that he considers neither Fernando Torres nor Luis Suarez a club legend, due to the fact neither won a major honour during their time on Merseyside.
He said: "He [Suarez] was possibly the best striker I played with. Ability-wise you look what he's done for Uruguay in tournaments, winning Champions Leagues and La Ligas with Barcelona. He - possibly ability-wise - is as good as any Liverpool player we've ever had in the history of the club.
"You think of people like Ian Rush in terms of ability, but those players took Liverpool to a European Cup, a title - Kenny Dalglish won the double famously with a goal at Stamford Bridge.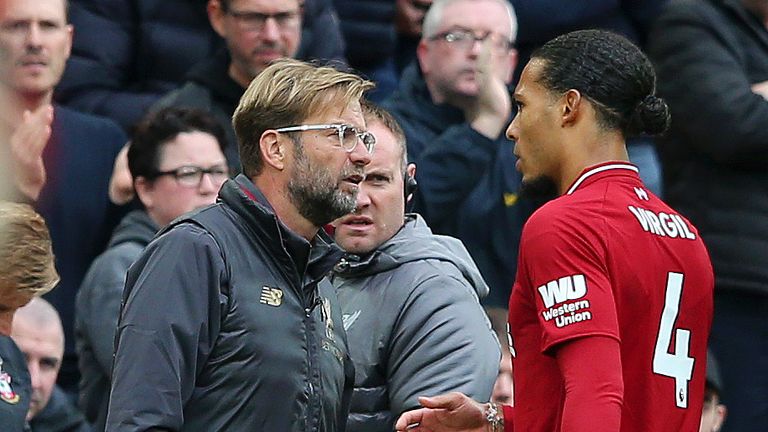 "I think with a club of Liverpool's size, if you want to be remembered as one of the great players or a legend, you've got to take the club to something. Luis Suarez came very close to doing that in terms of the title and I think he would've done that.
"His name could've been right up there with those great attackers but I think the same is with Van Dijk also. At a club the size of Liverpool it's about winning trophies, it's not about just playing well for Liverpool.
"A proper Liverpool player takes the club to trophies and to heights they didn't expect. He's got the ability to do that."
In spite of this, Carragher said he considers the 27-year-old among the best players to be gracing the Premier League at present.
He added: "I think he's brilliant. I think he's the best centre-back in the Premier League and I also think Aymeric Laporte at Man City has been brilliant since he came in.
"Forget his actual position; when you think of maybe the best top ten players you think of Kevin De Bruyne, David Silva, Sergio Aguero, Harry Kane, Mohamed Salah, David De Gea and Eden Hazard as well. I think Van Dijk is actually in that group of players. He's so good in his position that I think, at this moment in time, he's up there with the best names in the world.
"In that position, I always believe if you get rated that highly, you've got to back it up with trophies. He got to a Champions League final but you think of the centre-backs who've played for Barcelona and Real Madrid over the years. There's Champions League wins, there's also some World Cup winners there.
"I think you need a few medals to be able to say that, but at the moment, is there a centre-back in the world playing better than Virgil van Dijk is doing now? If there is one, I haven't seen him."