Football Expert & Columnist
Jamie Carragher: Arsenal are Chelsea's biggest threat, while Liverpool must not lose at Stoke
Last Updated: 06/08/15 8:18pm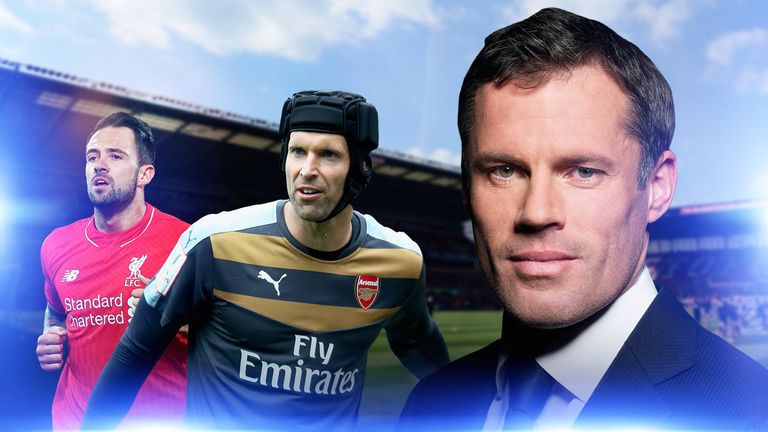 In his first column of the new campaign, Sky Sports pundit Jamie Carragher looks ahead to an enticing Super Sunday as Arsenal host West Ham, followed by Liverpool's trip to face Stoke City.
The former Liverpool and England defender has tipped Arsene Wenger's side to make a strong push for the title this season.
Carragher also says it is vital his old club avoid defeat at the Britannia.
After their impressive second half to last season and Sunday's Community Shield win over Chelsea, should Arsenal be considered serious challengers going into this game?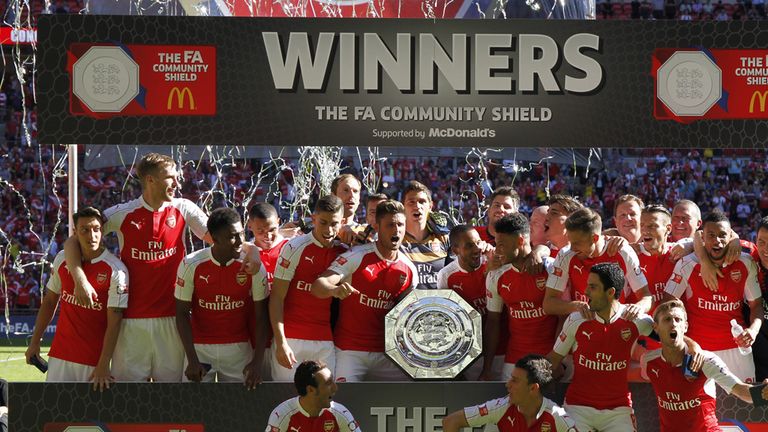 The last few years, at certain times, Arsenal have shown championship form over 10-12 games - like at the end of last season - but have very rarely been able to put it together over a 38-game season.
A lot of that has been down to injuries, they have a shocking record over the last few years, with so many players out, and you think 'where would they have been had they been fit?' But I think they could be Chelsea's biggest challengers for the title this season.
Could the signing of Petr Cech be the missing piece in the Arsenal jigsaw?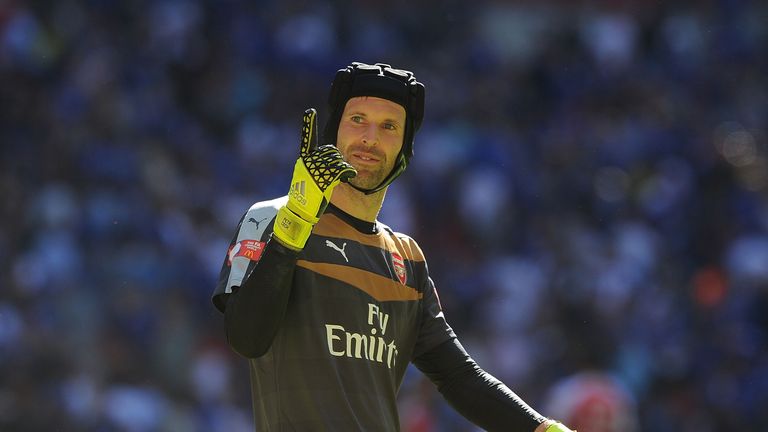 He is a world-class goalkeeper, of course, and Arsene Wenger has talked about the parallels with Edwin van der Sar going to Manchester United in his thirties and almost playing on to his forties. And he was outstanding, so he will be hoping for the same from Cech.
We know he is a great 'keeper, there is no secret in that as we have seen it for years in our league, where he has been outstanding. But it is the effect he will have on the other players which could be as good as anything: his presence in the goal and what it does for the rest of the back four and the team, for them to know they have one of the top goalkeepers in world football will give them the confidence to improve their own performances.
So it could be his effect on others that is maybe as vital as keeping clean sheets and stopping goals go in.
Do you think Arsenal still need to do some more business before the window closes?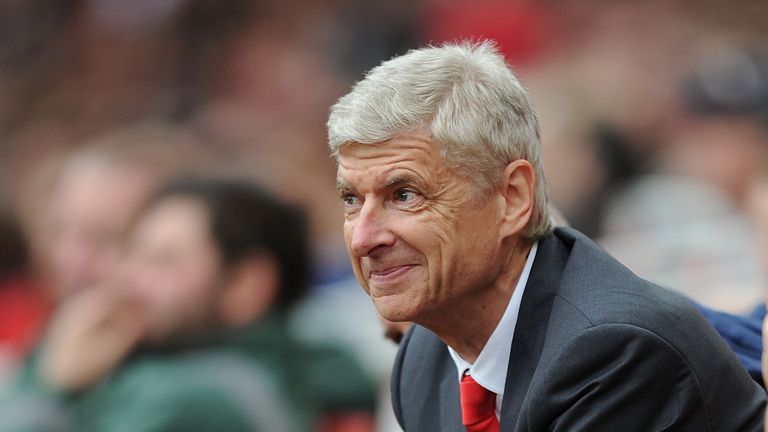 I do not think Wenger will go out and buy anyone else. You can look at every team and say they still need to make improvements and Wenger will now be done with it in terms of buying.
Were you surprised Wenger did not buy a holding midfielder this summer?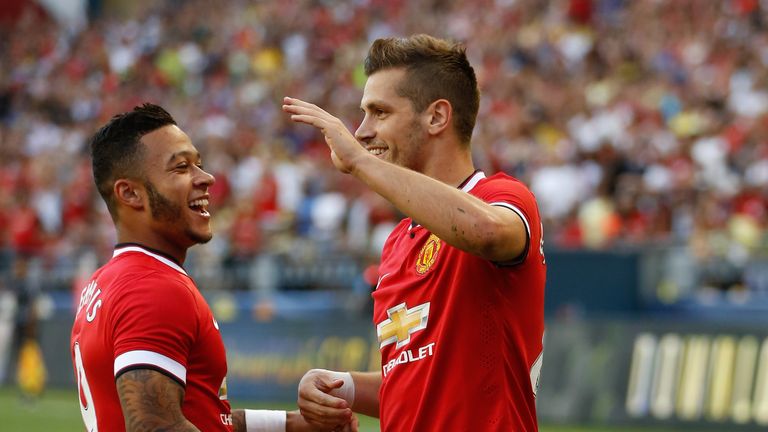 I look at Morgan Schneiderlin, to be honest, and think if I were an Arsenal fan, I would have liked him to have come to the club. Francis Coquelin was a revelation in the second half of last season, but we do not know if he can quite continue that over the coming years. And who would play if he was out?
And I just think that Schneiderlin would have offered Arsenal a massive physical presence - like Nemanja Matic for Chelsea and Yaya Toure for Manchester City - and you look over the last few years and Schneiderlin has been exactly that type of player. He gives you that power that Arsenal may lack when trying to win the title this year and that is why they may just fall short, and so that is why he is one who I maybe would have looked at.
Can Arsenal rely on only Theo Walcott, Olivier Giroud and Danny Welbeck up front?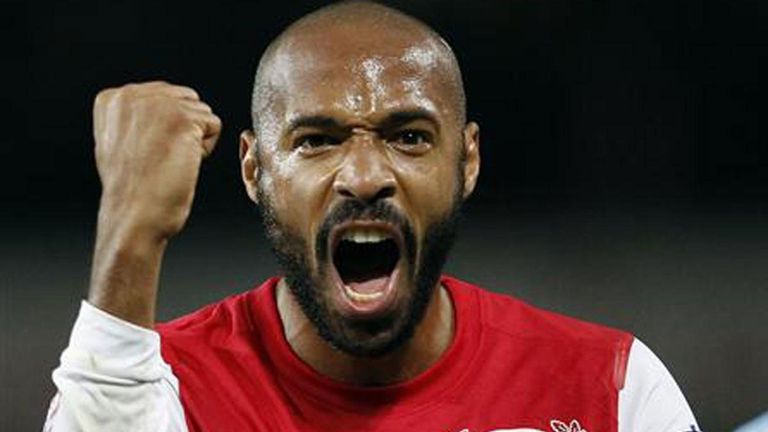 No, I think they need a striker in the mould of an Ian Wright, Thierry Henry or Nicolas Anelka type, who they have not quite got at the moment. And if you ask every Arsenal fan, then they would say they still want a world-class striker. But it is very difficult to get them, they all obviously play for the top clubs and we know that Wenger wants to get value for money, you can see that in the signing of Cech, who he has got for a great price.
Are Arsenal strong enough defensively, especially in the centre of their back four, to win the league?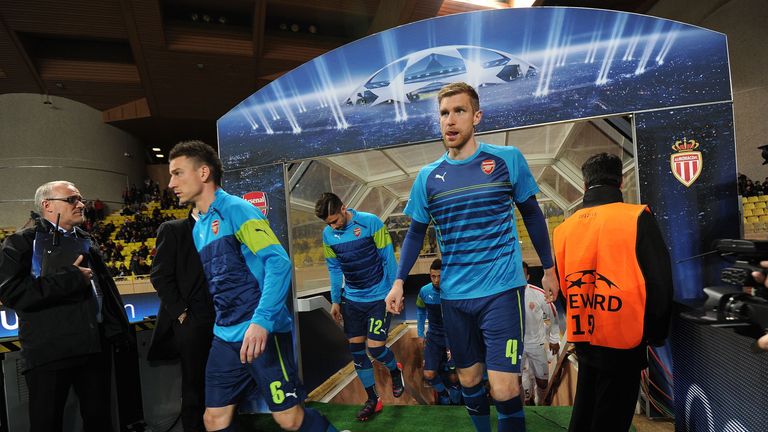 Not really - I am a big fan of Laurent Koscielny and Per Mertesacker is a good player and a World Cup winner. You have those two and Gabriel Paulista, who they bought in January, but instead of signing Paulista, I would have liked to have seen them sign a top centre-back, so that the three of them are vying for two positions. As it still looks to be as though Koscielny and Mertesacker are first choice and there is no real danger of them losing their positions.
Of course, that may change, but I would have liked to have seen them sign another top centre-back instead of Paulista, and seen him put big pressure on those two and eventually take the place of one of them.
I am a big fan of Koscielny and if they can keep him fit, then I think he has a massive effect on Mertesacker, who looks a lot better when he is next to Koscielny.
Slaven Bilic has a tough start as West Ham manager - how do you think the experienced Croat will do replacing Sam Allardyce at Upton Park this season?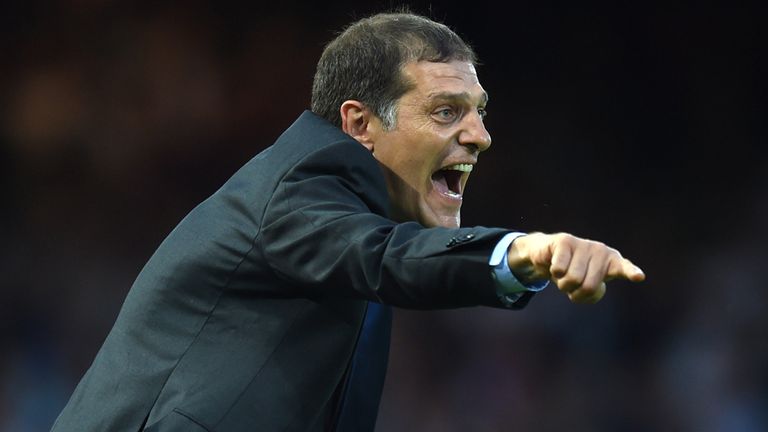 It is a very difficult first game, but what they have had are Europa League qualifying games which are competitive, maybe more so than Arsenal's pre-season games. And you cannot make so many changes in those games, so you would expect his first 11-15 players (I think he has played a few youngsters in those games) who he has chosen for those games maybe are a little bit fitter and sharper than Arsenal's players, who have just been playing friendly matches.
They have had disciplinary issues in those games, with sending-offs, and I think it is vital that they do not succumb to that again, as if they were to lose another man, then I think that could be fatal for them at the Emirates.
Liverpool could not have asked for a harder beginning to the season than a trip to Stoke, especially after their 6-1 defeat there on the final day of last season?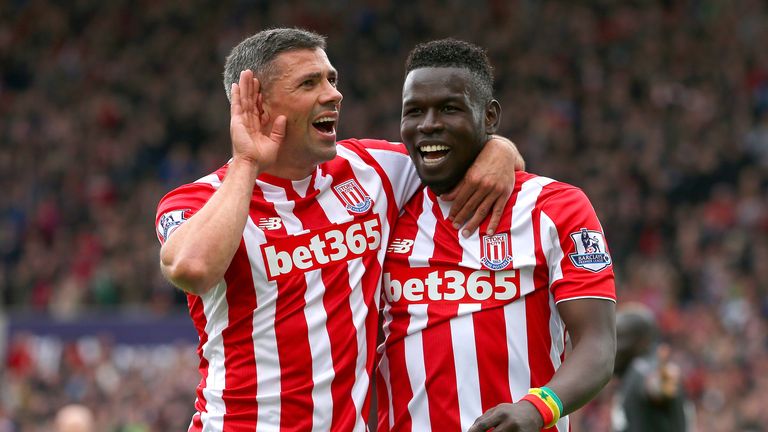 I think it is important for Liverpool to look at this game as a great chance to put to bed what happened at the end of last season. Of course it is a new season, so you forget about that, but in the back of your mind it was an embarrassing day for everyone involved with Liverpool Football Club - to go to Stoke and lose 6-1 was embarrassing and I think it had an effect over the summer, as you saw how quickly Liverpool did their transfer business.
I think it was important they brought good news into the club as soon as possible by getting new players over the line. But hopefully Liverpool will not be going into this game thinking about what happened a few months ago. Most of the same players are still there and hopefully the players and the staff see it as an opportunity to avenge what happened.
How important is it for Rodgers to make a good start to the season?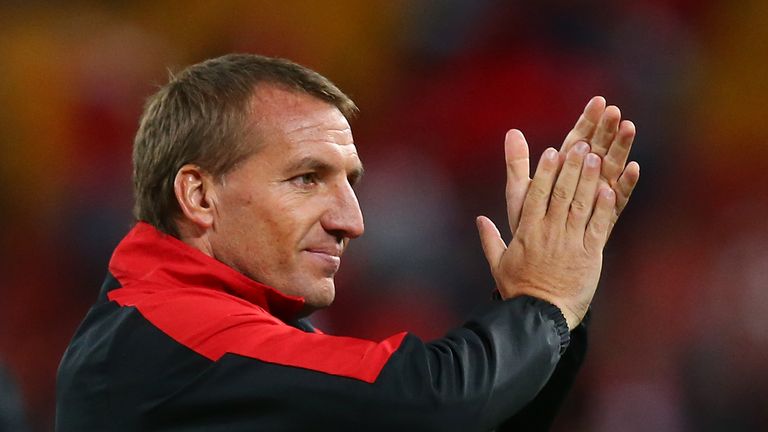 It is vital for everyone, but I think there will be a lot of eyes on Liverpool this season, because there have been a lot of new players coming in, there have been changes to the coaching staff and people know Liverpool have a tough start.
We know that Liverpool did not have a great season last season and all eyes will be on Brendan Rodgers and Liverpool, so it is vital that they get off to a good start because the fixtures they have got are very difficult.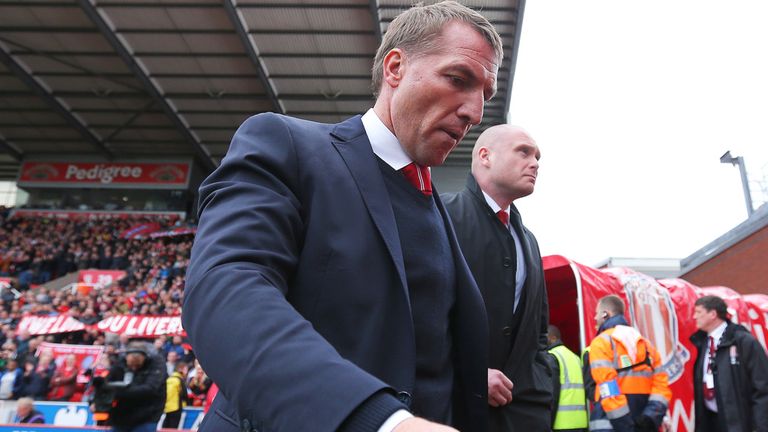 To go to Stoke and lose 6-1 was embarrassing really and I think it had an effect over the summer as you saw how quickly Liverpool did their transfer business
Jamie Carragher
Now if they could navigate them and have a good start, then they will have got a lot of tough fixtures, especially away from home, out of the way, which would bode well for the rest of the season.
But it is certainly a difficult start for them on paper and it is vital that they start well at Stoke and certainly do not come away with a defeat on the opening day.
Have you been impressed with Liverpool's summer buys?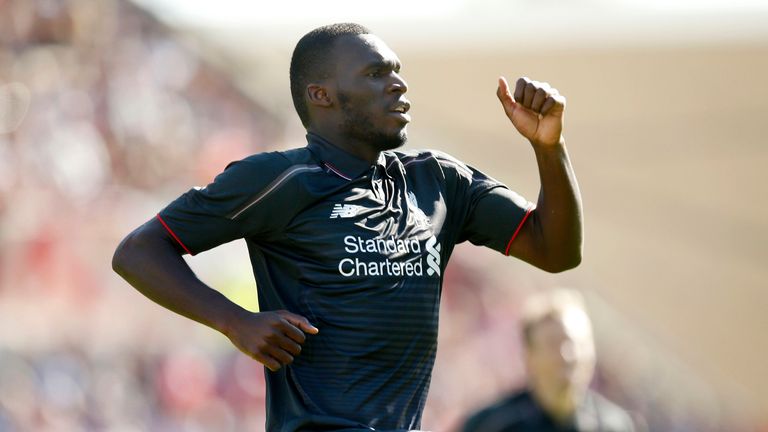 I have, I think every signing you can understand, whereas last summer there were certain signings that you could not quite understand why they were made. But I think that this summer getting James Milner in, with Premier League experience, he has been there and done it with Manchester City and so is a good signing.
I think Danny Ings coming in will be an improvement on the backup strikers Liverpool had last season, especially in terms of Mario Balotelli and Fabio Borini - he will offer more than either of them. I think Christian Benteke was someone who Liverpool needed, a physical presence at the top end of the pitch, with pace and power, Premier League experience and a great goals record. Obviously it is yet to be seen how he will fit in over the coming months and how he will be affected by Liverpool's style of play being slightly different to Aston Villa's.
The full-backs who have come in, the young left-back from Charlton Joe Gomez and Nathaniel Clyne, are two young English players, which is good. But I would have liked to have seen them sign a defensive midfield player, with Steven Gerrard having moved on. Emre Can can maybe step in there and you still have Lucas Leiva, but it looks like a position that Liverpool need to fill, and it is one that I am slightly surprised they haven't given their defensive record over the last few years.
Liverpool bought a lot of players last summer as well and it did not work out, so do you think it will be any different this time around?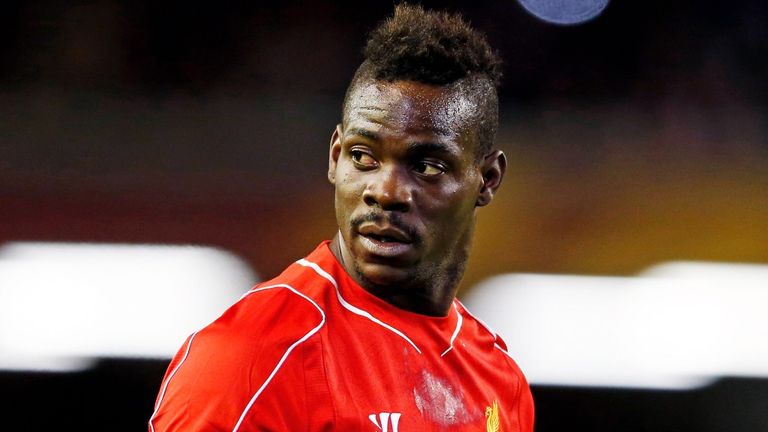 They have to and I do not think that they can be much worse. The players found it very difficult to fit in last year, and I hope that after another 12 months in the country and another preseason under their belt, that a lot of those players will have improved and got better.
But there is no doubt that over the last two years a lot of players have come in and it has been difficult to bed them all in, but there needed to be changes at Liverpool after what happened last season. And as I said, on paper, it looks a lot better in terms of the players who have been brought in.
Stoke are expected to have a good season and maybe even break into the Premier League top six or seven – is that possible?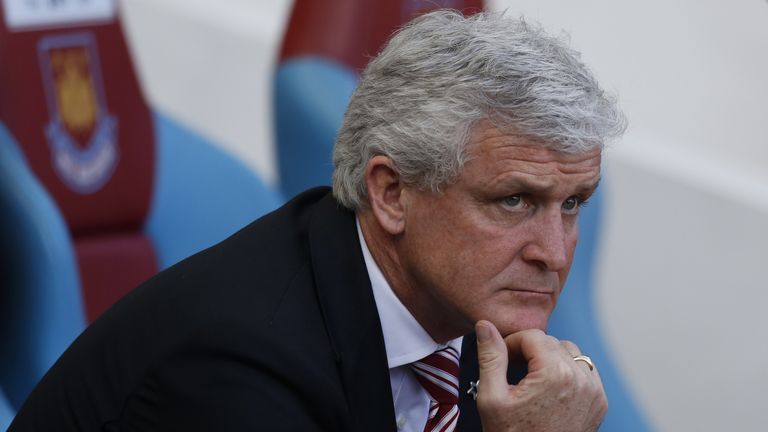 I think they could be an outside chance for the top six or seven. Mark Hughes is a very under-rated manager and apart from a few months at QPR, his managerial record has been excellent wherever he has been.
And it is not just him, but his team around him, with Mark Bowen and Eddie Niedzwiecki. Wherever they have gone, they have done a great job. And slowly but surely, over the couple of years they have been there, they have changed Stoke, with their chairman now even liking them to Barcelona a few days ago with the link they seem to have with that club in terms of bringing certain players over. And that only adds to them.
It is always a difficult place to go, everyone knows that, and they have kept that, while also adding some finer touches to the team and a little bit of class, so credit to Mark Hughes, who has done a splendid job.
Where do you see this game being won and lost?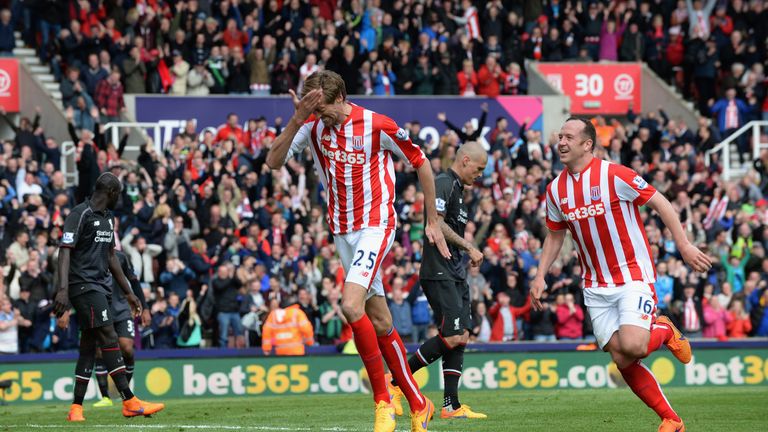 It will be how Liverpool cope defensively with Stoke. If you think of what happened last season when they lost 6-1, a lot of those players will still be there like Martin Skrtel, the goalkeeper [Simon Mignolet]. The two full-backs may change, but that back four, and Lucas as well, who could possibly play as a holding midfielder, were all part of that. And it is how they go into this game and handle what Stoke will throw at them, which is still a physical battle, but also with their finer touches.
But Liverpool have obviously spent money in terms of bringing goals into the team, it is just whether Benteke, Roberto Firmino and those type of players are up to speed, because they have not played too much in preseason and whether they will get a run out.
And it will be interesting to see the Liverpool team on the day, how they set up.
But it is how Liverpool's goalkeeper, back four and defensive side of the midfield deal with Stoke, because obviously only two or three months ago they could not cope.