In his latest column, Sky Sports pundit Jamie Carragher looks ahead to a mouthwatering Super Sunday as Arsenal travel to Crystal Palace, followed by Chelsea's trip to face Manchester City.
The former Liverpool and England defender says Arsene Wenger's title hopefuls will be desperate to avoid another slip-up, but believes the Premier League champions will be more than happy to leave the Etihad Stadium with a draw on Sunday afternoon.


After Sunday's surprise home loss to West Ham, this match suddenly takes on huge importance for Arsenal...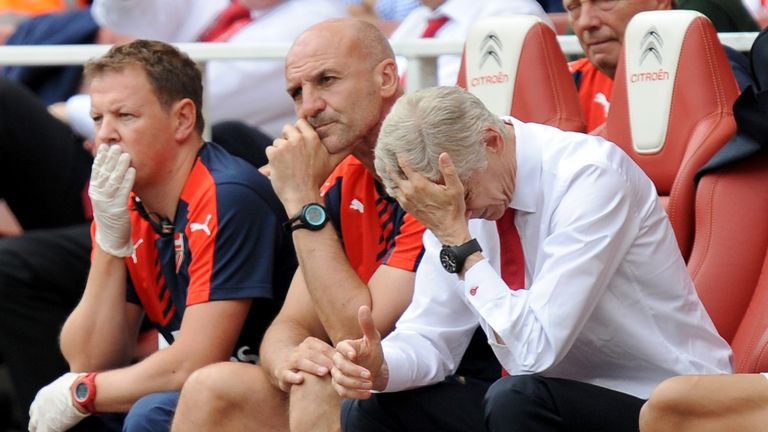 It does, and the atmosphere at Palace over the last few seasons, ever since Tony Pulis did well with them, has made it a very difficult place for teams to go.
It is not the end of the world, Arsenal losing their first game, but they would not want to lose two out of two, and certainly not against teams we would not call giants of the Premier League in West Ham and Palace.
So it would be a really poor start for them if they did and I am sure they will be desperate to get three points on the board. But as I said, what Pulis started, Alan Pardew has taken on. With players like (Yohan) Cabaye, (Wilfried) Zaha and (Yannick) Bolasie coming in, it is very difficult for teams to go there now.
Questions were being asked about Arsenal's shortage up front leading into this season. Has anything that happened against West Ham altered those doubts?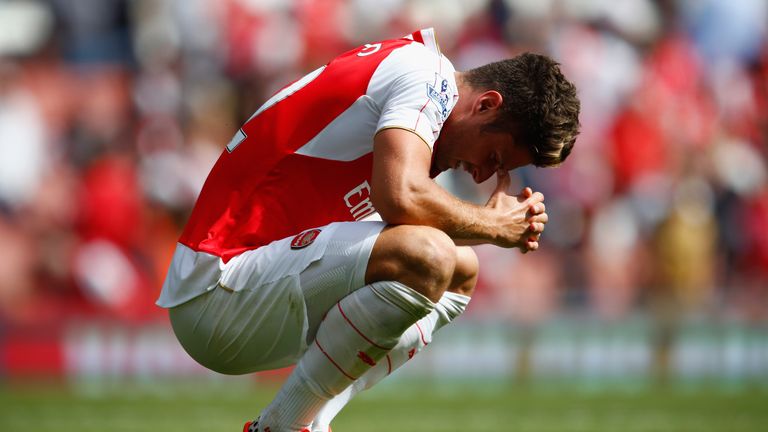 I do not think so, but we can all criticise Arsenal for not bringing in a striker. However, there are not that many out there really and when you look at the options Arsene Wenger has got, I think Olivier Giroud is a good player, while Danny Welbeck and Theo Walcott can all play that role very well.
But I do think they lack a Diego Costa, Sergio Aguero or a Wayne Rooney - a really top-class striker. There is talk of Real Madrid's Karim Benzema coming in, but I think it will be very difficult to get him because that would leave them short. And you very rarely see Real moving players on, unless they have had enough of them, and I do not think that is the case just yet with Benzema.
So it is not as easy as people say to just bring in a striker, as they have got to be better than what you have already got.
Was the criticism of new Arsenal goalkeeper Petr Cech after his display against West Ham justified?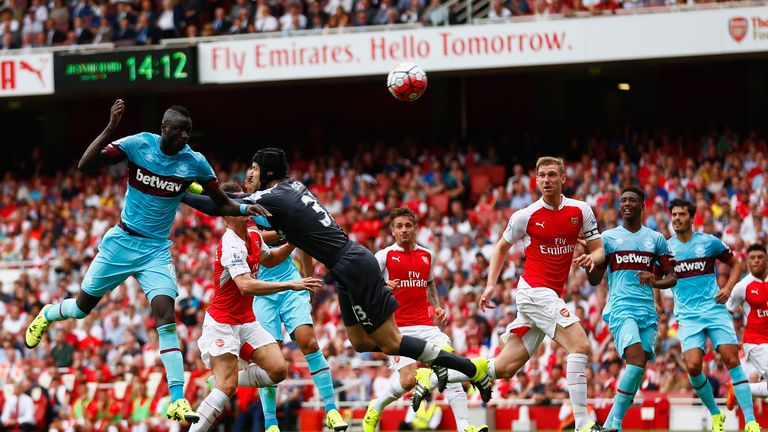 It was not 'either or'. Listen, if you make a mistake, you get criticism, he will know that. I think he will be a top-class signing for Arsenal, and we can assess that in a few months, the end of the season, or when his time is up in maybe three of four years' time.
He had a bad day, made mistakes - he made mistakes at Chelsea sometimes, as all goalkeepers do - but I think that over the course of time, he will prove to be a very good signing for Arsenal.
Yohan Cabaye made a scoring debut for Crystal Palace in their opening-day win at Norwich. Do you think the Frenchman will have a key role to play in this match, if Alan Pardew's side are to win?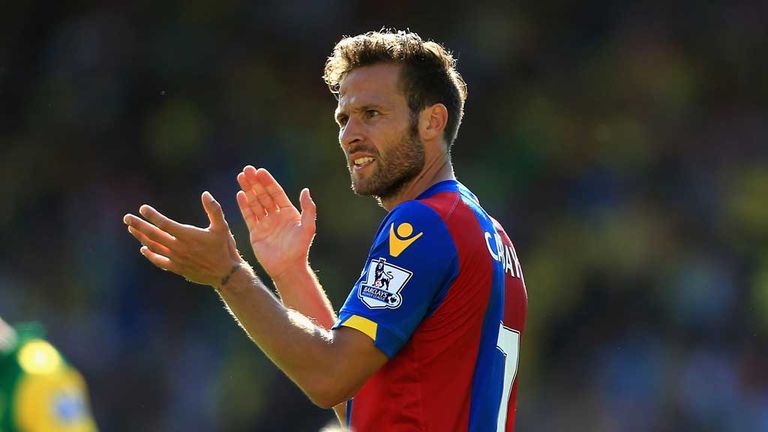 Yes, I think so. Palace, over the last few years, have been built on energy within the team and from the crowd as well, which transmits itself to the players on the pitch in home games. And they have created that great atmosphere and made Selhurst Park a difficult place to go through high energy, enthusiasm, aggression, and making it difficult for teams.
But when you bring someone like Cabaye in, it just adds that extra bit of class that maybe was lacking at Palace. And I think that with the Premier League and the money involved, our teams in the middle of the table can now go and buy players of this quality and add them to the team.
You look at Stoke buying Xherdan Shaqiri as well and you would not normally associate these type of players with mid-table Premier League teams, but they are now coming to our league and adding that bit of class.
Credit to Alan Pardew, who had a relationship with him at Newcastle. There is no doubt he is a top-class player. And for Palace to get a player from PSG, just shows how far they have come and also the Premier League.
Is it too early to call this a must-not-lose game for Arsenal?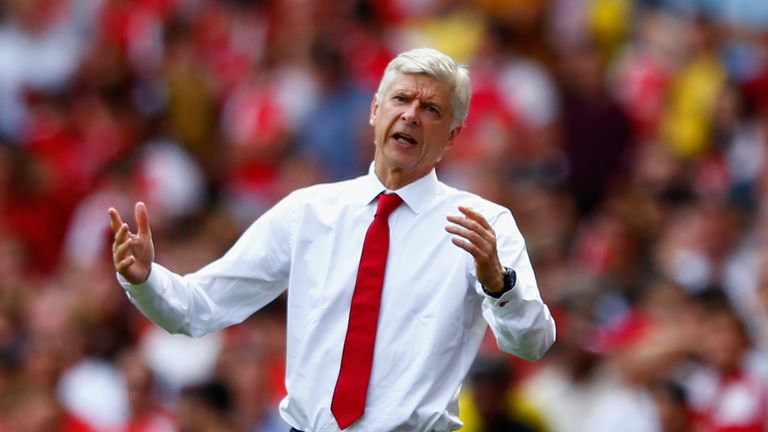 If Arsenal are entertaining any ideas of winning the league - which they should have, with the squad that they have got - then you can probably only lose four or five games. Now if you lose two out of two, it puts you under massive pressure to go the next 36 games only losing two or three games, considering they still have all the big boys to play.
So it is a very important game for Arsenal, and it is vital they do not lose.
How key will Thibaut Courtois' absence be for Chelsea at Manchester City?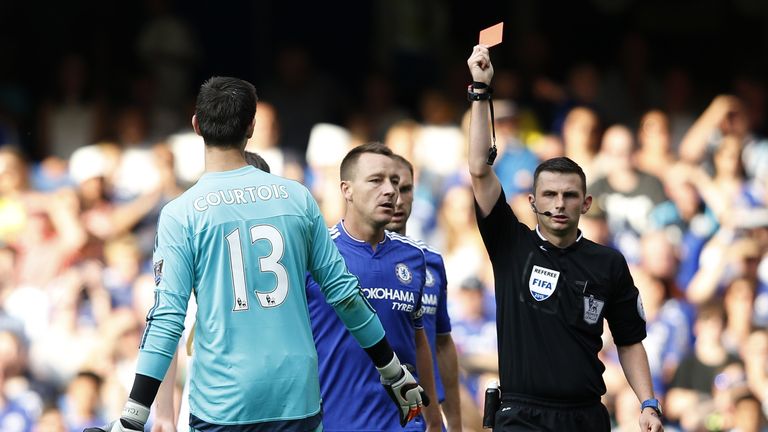 It will be, as him and David de Gea are the two best goalkeepers in the league. With De Gea not playing at the moment, it looks like he may move on. But in Courtois, Chelsea have the outstanding 'keeper in the league and so he will be a big miss.
Asmir Begovic is a good goalkeeper, but he is not quite of the standard of Petr Cech, who was their stand-in last year. So who knows, that may cost them, but he is very experienced in the Premier League and he was a very good goalkeeper for Stoke, with whom he actually won at City last season. So he has been there and done it last season and he will be hoping for the same result.


This is a great opportunity for City, with a win, to move five points ahead of the champions after just two games of the season...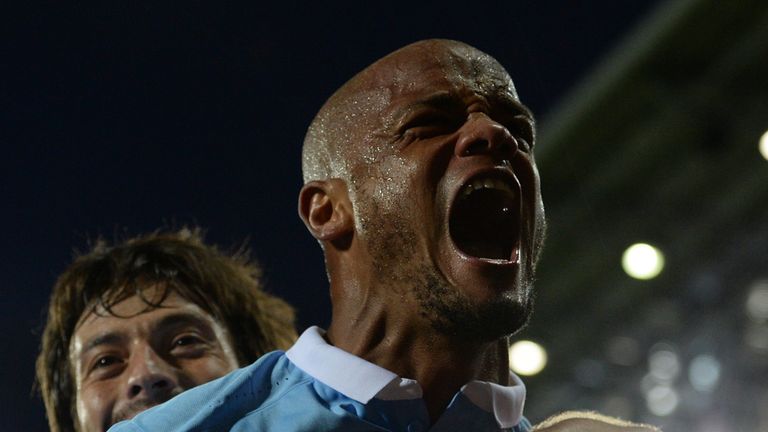 They would never have thought they could be so far ahead of Chelsea after two games, but they still have to win the match, which will not be easy against Jose Mourinho's Chelsea. You look at his record in big games and he or his team very rarely let you down. They always make it difficult and I think if they could get a draw there - which Chelsea are more than capable of - they will be pleased with that, given the week they have had on and off the pitch.
I think it will be a difficult game for City, and for both sides of course, but I do not think one should get too carried away with Chelsea dropping points in the first game, as they were down to 10 men for the final half an hour. So I do not think it was too bad a point for Chelsea in the circumstances.
Jose Mourinho has tended to pack his midfield, absorb pressure and then hit City on the counter-attack in past visits to City, and with great effect... do you expect the Portuguese to adopt a similar strategy on Sunday?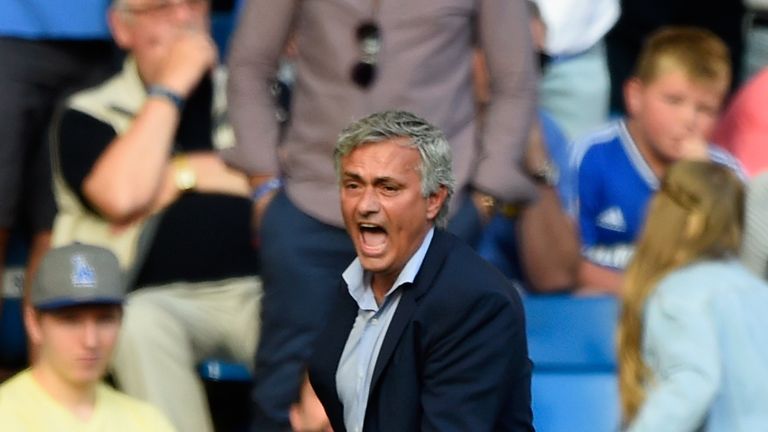 Yes, he has a way of playing in these big games, especially away from home, which makes it really difficult for the opposition. He has great patience within the game and it does not bother him whether his team come into the match towards the end of the 90 minutes. It is a 90-minute game and I think that is how he sees it. He does not come flying out of the traps; he assesses how the game is going, and makes changes as the game is going on.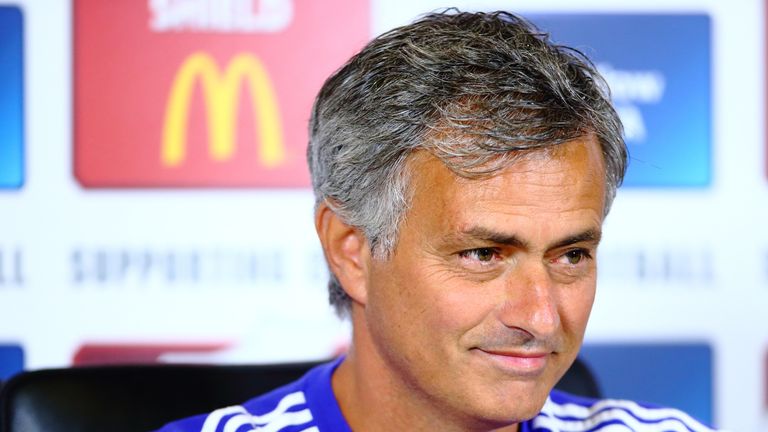 Mourinho has a way of playing in these big games, especially away from home, which makes it really difficult for the opposition
And they are the away side, so it is up to the home side to take the game to Chelsea, and I think that if Chelsea come away with a draw, then they will not be too unhappy.
City looked impressive at the Hawthorns on Monday, but would you anticipate Manuel Pellegrini tweaking his formation against Chelsea? Will Sergio Aguero start in place of, or even alongside, Wilfried Bony?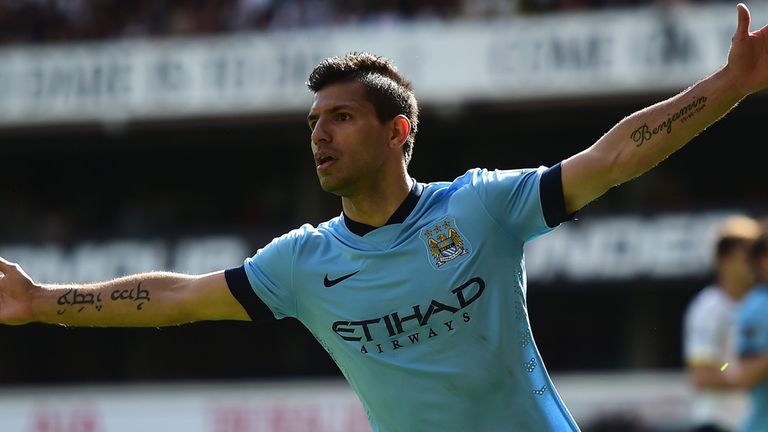 I do not think so, as City are the sort of side who do not really worry too much about the opposition. They played really well the other night, so I would not expect too much change. Maybe Aguero comes in for Bony, but they played very well and I think they will want to take that form, with which they have started the season, into the Chelsea game and try and take them on. That is the way Pellegrini has been since he came to England and I do not think too much will change.
How far forward do you think Yaya Toure will play?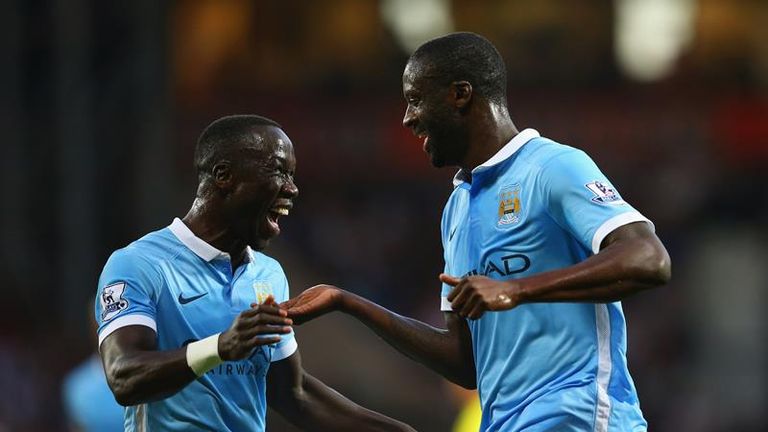 I think he will play central midfield. David Silva looks like he has been earmarked for the role just off the striker and he was man of the match (against West Brom), so Pellegrini cannot really change his position.
So I expect Yaya to play central midfield, where he played very well on Monday - although obviously this will be a different proposition against Chelsea - and they will be looking for a similar type of performance.
Watch Crystal Palace v Arsenal (12.30pm) and Manchester City v Chelsea (3.30pm) on Super Sunday, live on Sky Sports 1 HD.