Football Expert & Columnist
Jurgen Klopp won't leave Liverpool until he fulfils their potential, says Graeme Souness
Last Updated: 28/11/16 3:25pm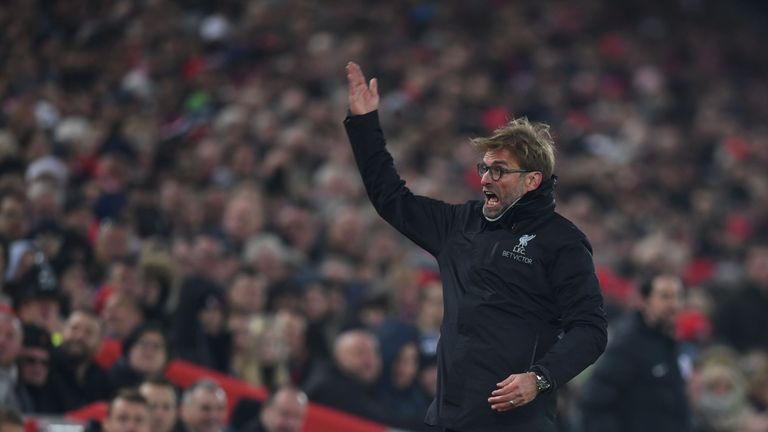 Graeme Souness believes Jurgen Klopp has fully bought into Liverpool, and won't leave until he fulfils their potential.
Bayern Munich have made a stuttering start to the season under Carlo Ancelotti and currently sit second behind surprise Bundesliga leaders RP Leipzig, prompting reports in the Sunday Mirror that the club are looking to bring the Reds boss to the Allianz Arena.
But Souness insists that Klopp has caught the Liverpool bug, and predicts that the German won't be leaving any time soon.
"I think he's fully bought into what Liverpool are about. I genuinely believe that Liverpool are quite a unique football club, once you work for them, it's with you for the rest of your life," Souness told Sky Sports News HQ.
"You quickly 'get' Liverpool. And I wouldn't think anytime soon that Jurgen Klopp would be leaving Liverpool.
"I think there's an obvious lure, if he was to go back to Germany, there's Bayern Munich and then there's a long way down before you get to his old team Dortmund.
"What other league in the world can the number one club go back to the number two club at the end of each season and take its best players? That only happens with Bayern Munich. They are so far ahead of everybody else out there, so there would be that obvious attraction.
"But I don't see him leaving Liverpool until he's fulfilled their potential."
Liverpool are currently second in the Premier League, a point behind leaders Chelsea, having lost just one of their 13 games. 
Alan Smith echoed Souness' thoughts, and says that having already been a top manager in Germany - winning the Bundesliga twice with Borussia Dortmund - he is fully occupied by the challenge of English football.
"He's worked so hard, he's brought in the players he wants, to mould the team he wants, to get them playing in that high pressing style that he wants," Smith said.
"So you wouldn't imagine he'd want to leave with the job half done. If he can win the title there, he is a legend at Anfield.
"I think he's done the Bundesliga, he's done it twice with Dortmund, it's not like it's a burning ambition for him to be top man in Germany, because he's done that and already confounded the odds by beating Bayern.
"Maybe somewhere down the line he might go back but I think he loves the style of English football, that atmosphere in every ground, he's feeding off it at the moment and he'll want to get the job done."
Upgrade to Sky Sports now and get 12 months half price. Hurry, offer ends December 4!