Football Expert & Columnist
Graeme Souness picks his best Premier League player of 2017
Last Updated: 25/12/17 2:28pm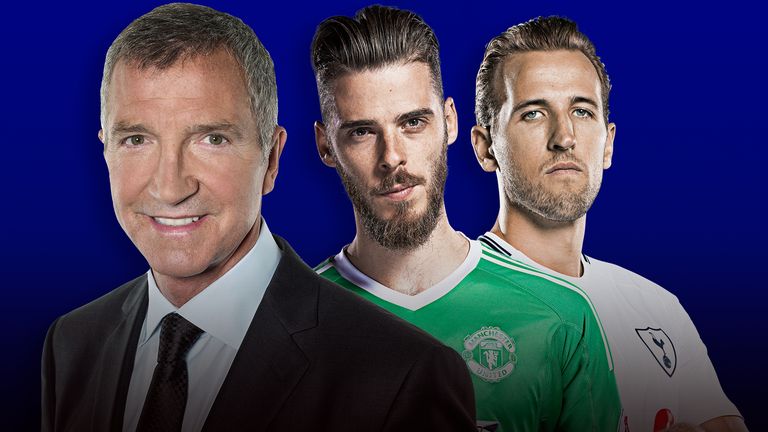 Graeme Souness picks his best Premier League players of 2017 before settling on one star man of the year.
Souness was given the tough task of deciding which Premier League players have had the best calendar year. And once he'd done that, the Sky Sports pundit had to narrow his four best players down to just one name.
Read on to see Souness' verdict on some of the Premier League's stars and find out who he thinks has had the best 2017.
David De Gea v Mohamed Salah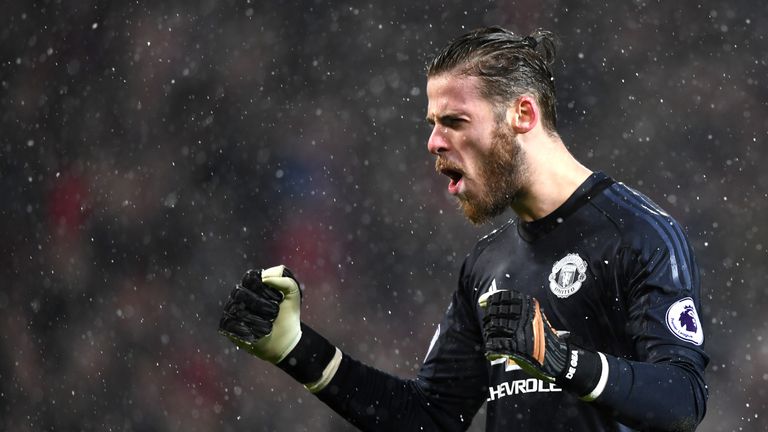 De Gea has been Manchester United's player of the year. He's a man who sometimes you think that was a bit of luck but then he keeps doing these things. He keeps the ball out of his net by maybe the ball striking his feet, his knee… he makes saves a goalkeeper shouldn't.
That's the mark of a great goalkeeper and there's a real argument for him to be regarded as the best around in this moment in time. You look back to that game against Arsenal and he single-handedly won them the points that day. He has to make lots of saves playing for United right now.
For a top team, he's asked to contribute to the cause maybe more than he should, but there's an argument for him being number one in this competition.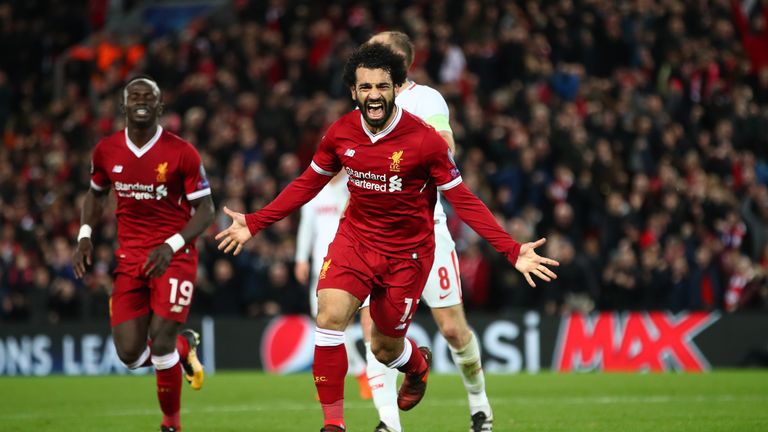 We can only talk about Salah in the last five months but his goal-scoring has surprised me.
His time at Chelsea he didn't really get many opportunities to shine. But remember, he was only a young man at Chelsea so he's maturing and if this is his standard season in and out and if he can replicate that for five years then what an asset to the Premier League he will be.
We don't know if this is a flash in the pan but I don't think so. The goals he gets are different to everybody else. He makes those darting runs, he's really pacy, he gets into races with people and when he gets there he's got the composure that all the top strikers must have.
VERDICT: David De Gea
You can't win any trophies unless you've got a top goalkeeper. Although I think Liverpool have made a great signing in Salah, De Gea has been tried and tested. His first year maybe was a bit difficult for him but since then he's been sensational so I'm going for him.
Eden Hazard v Harry Kane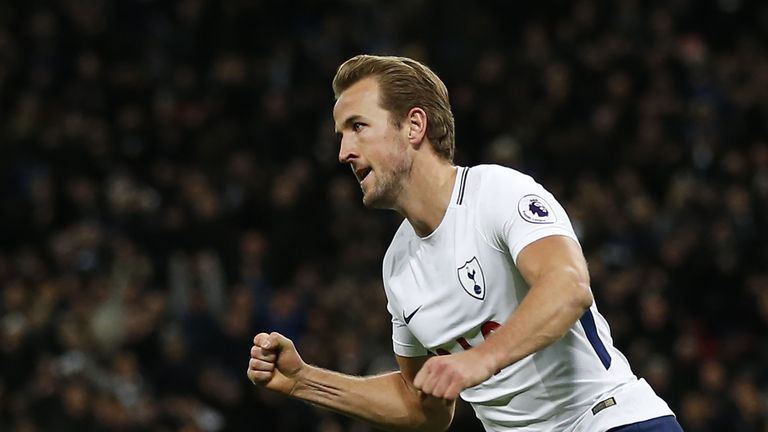 Kane's goals last season and again this campaign… he's single-handedly carried Tottenham at times.
Maybe the manager and some of the players won't appreciate that comment but goals win you games. If you've got Harry in your team you don't have to play well to win games.
I think he's destined to be a star and he carries England's hopes at the World Cup next year. Without him, life would be very difficult for England. With England, like Tottenham, they don't need to play well to win games versus Hazard who, if you get a player who puts you on the edge of your seat then it's him.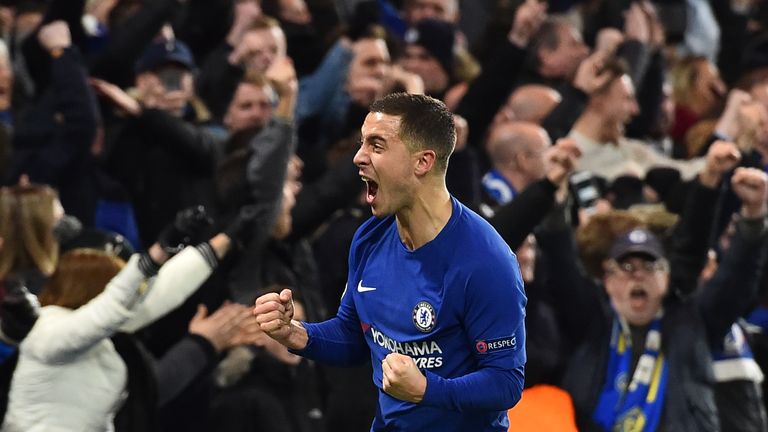 With Hazard you would like to push him more and I see him in some games where he's unplayable and you're thinking "he can join that elite group" but then on other days he seems disinterested. How you keep that fire lit under him I'm not quite sure.
But goals is the biggest thing in winning trophies and games where you don't deserve to win them.
VERDICT: Harry Kane
Kane just because of the goals. He's 24 so he can only get better. You look at him and he has a fabulous attitude.
N'Golo Kante v David Silva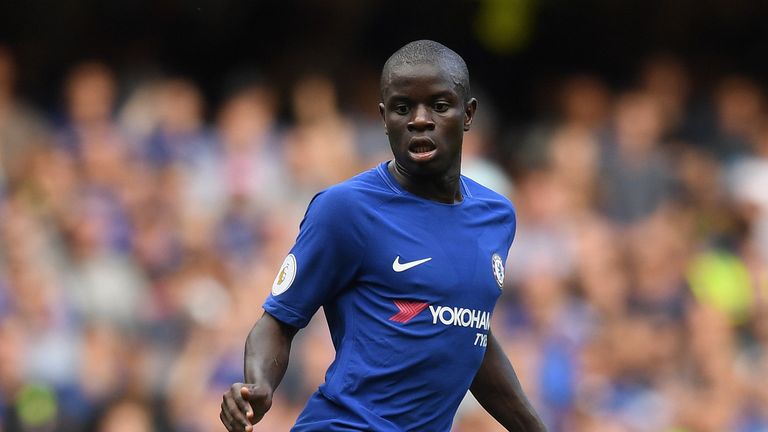 In 2017, Kante has been fantastic and is almost two players at times. He covers every blade of grass and he's not short of technique. He would get in any team because there's room for that type of player no matter what system you play or level you play at. He's a workaholic and again he'll be a manager's delight to work with.
But he doesn't get any goals. Two last season in all competitions. One in all competitions this season so far but his attributes lie in covering every blade of grass.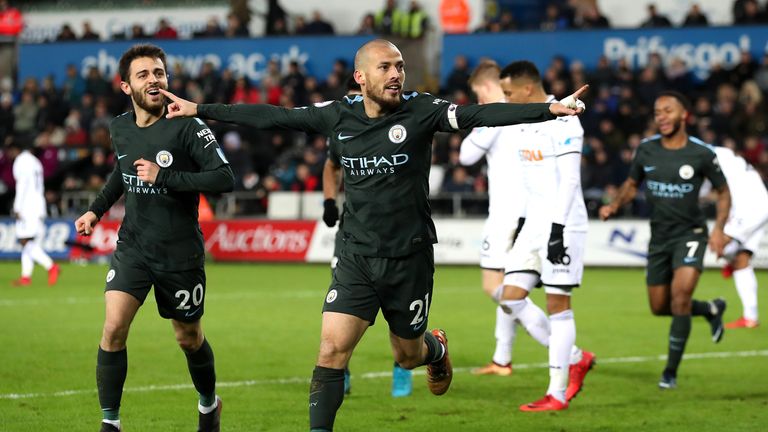 He's sensational for me, Silva.
He's the heartbeat of Man City with his good play. He plays in that last third which is a difficult place to play. His touch and control is spot on. The picture he sees is spot on, he can deliver on what picture he sees.
I am an enormous fan and I have the recurring nightmare where if I'm playing five-a-side then I wouldn't want to play against him. He'll be under your elbow and would be a really difficult player to play against. He is one of those players who I would pay just to watch him. He's a little maestro and I would love to have played in the same team as him.
VERDICT: David Silva
He's a wizard of a player. Like Kante, he will get in anyone's team. He does the most difficult things in football.
Sadio Mane v Kevin De Bruyne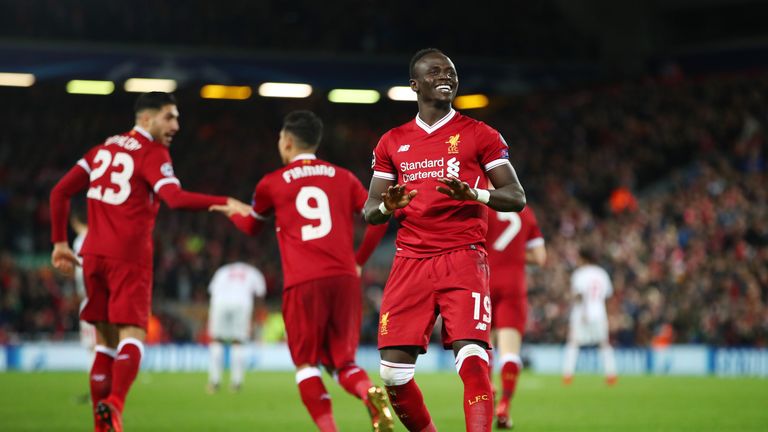 Mane has been fabulous. Incredibly strong for not a big man. He's got great pace and an eye for a goal. When you're playing against someone like him who wants to get behind you all the time, he makes you panic and stretches the opposition. Him on one side and Salah on the other have made Liverpool a very dangerous team to play against.
With him, I think the best is yet to come. Coming from Southampton and, before that, Austrian football, to Liverpool. He seems to have adjusted pretty quickly and he can only get better.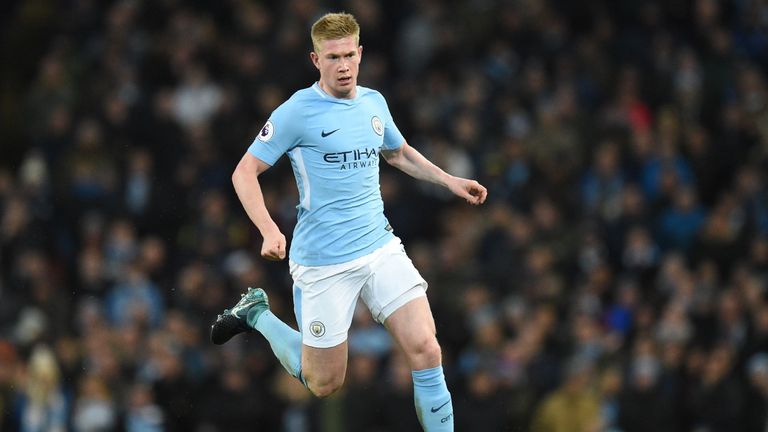 There were a couple of times you would watch De Bruyne against United and he would do very special things. It was a real working display from him. He put in an all-round midfield display in that game.
That ability has always been there. That belief from him. Every player develops at different stages and now he fancies himself in this league.
I would imagine he would not talk about himself as one of the best out there but he's elevated himself to be one of the best midfielders in the league right now. Maybe secretly he's just believing that but he's unplayable at times. What has he not got? That would be a far easier question to answer.
VERDICT: Kevin De Bruyne
I have to go for De Bruyne after what I've just said. He's a complete midfield player. He scores goals, creates goals and will work his socks off for the cause. A great player.
The best Premier League player of 2017?
I started by saying how can you compare a goalkeeper with a centre-forward? What's the most attractive thing about football? Is it people who can create and score goals? Is it going to be Kane?
No it's not, it's going to be De Gea. Simply because he's won them two trophies last season [EFL Cup and the Europa League]. It's very easy for people to overlook how important a good goalkeeper is in a team.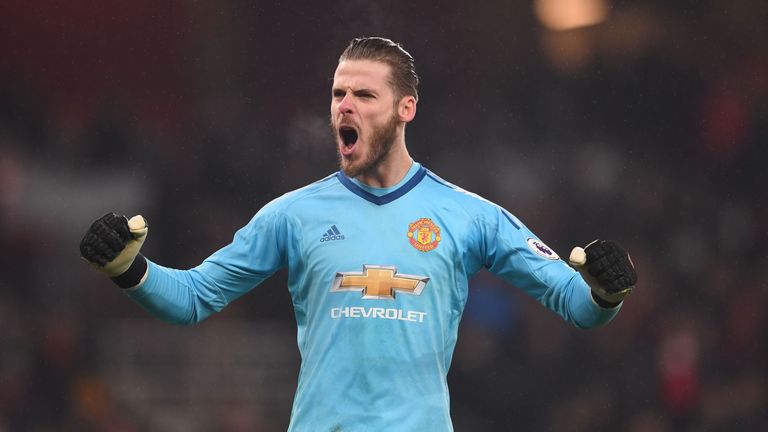 Goalkeepers win you trophies every bit as much as someone who puts the ball in the back of the net and runs away holding his hand aloft towards their supporters. I'm going for De Gea because he's totally unassuming when he makes these great saves.
I've been a manager, I've been part of a team that's won trophies and I know how important it is to have a good goalkeeper behind you. You must have a top goalkeeper and United have arguably got the best one around right now.