Graeme Souness criticised Granit Xhaka's role in Manchester United's opening goal after Arsenal's 2-1 defeat at Old Trafford on Super Sunday.
Instead of holding Paul Pogba up in midfield, the Swiss midfielder missed a slide tackle on the Frenchman, before Pogba poked home from close range after Alexis Sanchez's header had hit the post.
Speaking at half-time and after the game, Sky Sports pundit Souness did not hold back with his assessment of Xhaka, saying he was chasing back "for the cameras" and described the 25-year-old as "naïve in the basics of football".
"It's kid-on football. It's ridiculous. That is for TV cameras, it's kid-on football," he said.
"What is that? That is pretend football. That's what you see from under-12 kids on the park. I'm sorry, not good enough.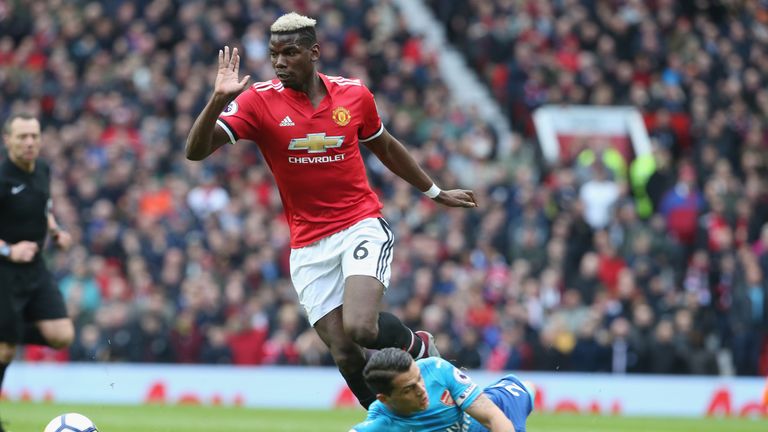 "It's more of the same from Arsenal. That guy is 25-years-old, he's been at Arsenal two years. Is that the first time he's done that in a game? I would question no.
"Does he do it in training? Yes. Why's it not been pointed out to him you don't do those things? That cost them that goal."
A weakened Arsenal side did impress in stages on Sunday, but ultimately fell short in Arsene Wenger's last game as manager at Old Trafford with the Gunners.
Although he recognised Arsenal played well in parts, Souness insists it is not enough.
"Arsenal have been neat and tidy. You say it's not the worst Arsenal performance you've seen, but they've been like this for a decade," he added.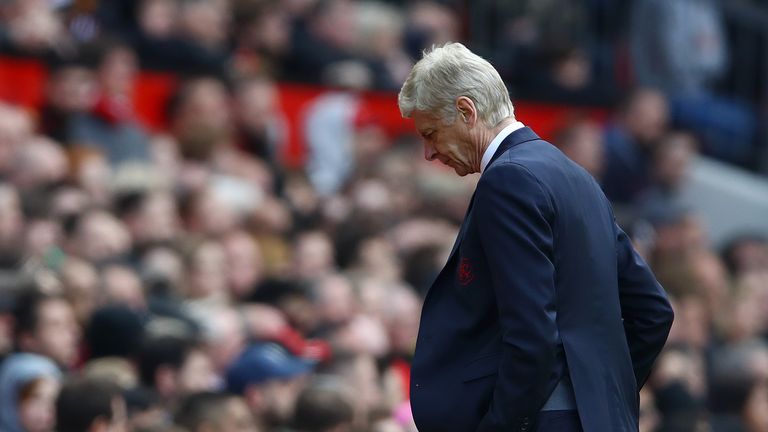 "When it comes to the critical things in the game, they're not professional. I said this a decade ago, they need a couple of men to sort these things out.
"No one is pointing the finger at Xhaka saying: 'You don't do that, stay on your feet you fool!' They're naïve in the basics of football.
"I could have got away with that once in my Liverpool career, and I'd have been sat on the bench watching the rest of the game until I learned."
Marouane Fellaini headed home a 91st-minute winner for United, meaning Arsenal cannot finish in the top four and will finish below north London rivals Tottenham for the second successive season.