Kevin Phillips
Football Expert & Columnist
Kevin Phillips blogs on leaving Crystal Palace and finding a new club
In his final year as a pro, Kevin Phillips is up for one last challenge after leaving Crystal Palace...
Last Updated: 03/01/14 5:05pm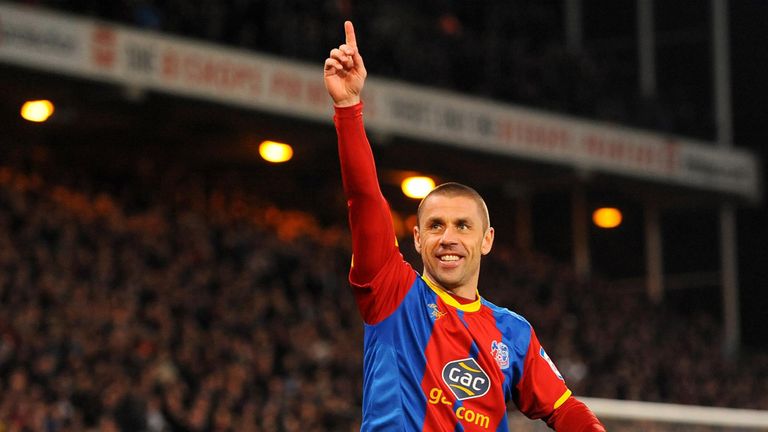 I've said in a previous blog that I had a clause in my contract which allowed me to leave the club in early January if both parties were happy for me to do so and so I've left by mutual consent.
I was doing so much traveling from my home in the Midlands, staying in hotels and not even getting a minute's worth of first team football. In the first five or six months of the season I've hardly kicked a ball.
When I explained this to Palace boss Tony Pulis, he understood my reasons; this is my last season before I retire and want to finish my career getting game time and hopefully scoring a few more goals.
Happily, there has been quite a lot of interest in me since I left Palace and that's pleasing, given the fact I'm 40-years-old.
I've got an agent, whose received a few calls, and I've had a few managers approach me directly, too.
Some of those offers I've had to turn down because I want to play for a team local to the Midlands, whilst others I've followed up on and I've got a few meetings with managers lined up.
Initially it's a case of me having a chat with each club's manager and basically seeing what his thoughts are and share mine. If we have a good meeting it's then down to me to say 'yes' or 'no' to my agent who will go to the club to sort out the financial side. Personally I don't like to get involved in that - that's where the agent comes in.
However, at my age, at this stage of my career, it's not too difficult to sort out. Hopefully, because I'm a free agent, it can all be arranged pretty quickly.
The sooner something is sorted the better, as well, because I don't want to miss too much training. At this point of the season it's hard to catch up fitness-wise. Whoever I go to, the games come thick and fast so I need to be in my best shape.
Settling in shouldn't be a problem though - this will be my ninth club so I've had plenty of experience joining up with new squads!
Memories
Looking back on my time with Palace, although at the end it was quite frustrating not to be playing, all in all it was a great experience.
On reflection, gaining promotion and scoring the winning penalty at Wembley in the play-off final last season was right up there with some of the best achievements in my career.
From January 2013 until the end of last season was fantastic. I managed to score seven goals - and some important ones at that - and even broke some Crystal Palace records by becoming the oldest player to score for the club - and the oldest to score a hat-trick!
When you do these things towards the end of your career it's extra special.
Obviously this season hasn't been as enjoyable but, at the end of the day, sitting on the bench in the Premier League at 40 years old shows I haven't done too bad - there aren't too many that have done that at my age down the years.
I wish the club all the best for the rest of the season and they'll be the first result I look for on TV.
But this is an exciting time for me, too. I still feel like I've got something to give and the managers who have been in touch seem to believe that too.
Hopefully I can get some more minutes under my belt, find the net a few more times and really finish my career on a high note.