Ahead of another intriguing weekend of football Stateside, here are five things to look out for in MLS...
Toronto FC v Portland Timbers: Will Portland continue the away record trend?
Michael Bradley lack of production for Toronto has been questioned in recent weeks but the US international silenced any doubters last weekend with his first goal of the season, a fine individual goal at New England to help extend their undefeated streak away from home to three games.
Jozy Altidore pulled up with a hamstring injury on Saturday evening and has been ruled out for a month. A significant blow as he is the Reds' leading scorer on five.
Toronto has reason to be concerned about this game. Whenever these two have matched up, the away side has always won.
However, they can take confidence in scoring more than any other MLS team in the second half of a match this season, 10 after 45 minutes.
The Timbers are currently ninth in the Western Conference with injuries to key players being a major factor to their lowly position.
Designated Player Diego Valeri has only recently returned from a torn ACL injury whilst captain Will Johnson could make his first appearance since the summer of last season.
Even with Portland's mixed form,, they are currently just one point off the play-off places. Perhaps the idea of grabbing three points against a superior team on paper would make this game one they are extra determined to win.


New York Red Bulls v Philadelphia Union: May Philadelphia build on their shock win over DC United?
New York Red Bulls ground out a hard-earned point away to Supporter's Shield leaders FC Dallas last weekend.
It was the first time this season that the Red Bulls have been unable to score in a game but the result keeps them comfortably third in the Eastern Conference standings.
Philadelphia played out a tightly-fought contest of their own as they scraped a surprise 1-0 win against DC United thanks to home-grown player Zach Pfeffer scoring deep into stoppage time.
It was an important Philadelphia victory as it meant the end to the Union's four game losing streak and ended the team's goal drought standing at 296 minutes.
The Union have the second worst points per game average out of all teams in MLS, only second to NYCFC.
The fans are not too happy either as their supporter's group - Sons of Ben – marched to the ground in the last game with a large banner saying "Union fans deserve better".   
But the shock win against DC United suggests some improvement as they face another tough team to break down in New York Red Bulls, who have conceded the joint least amount of goals this season.


New England Revolution v DC United: Will the East's best put on a show?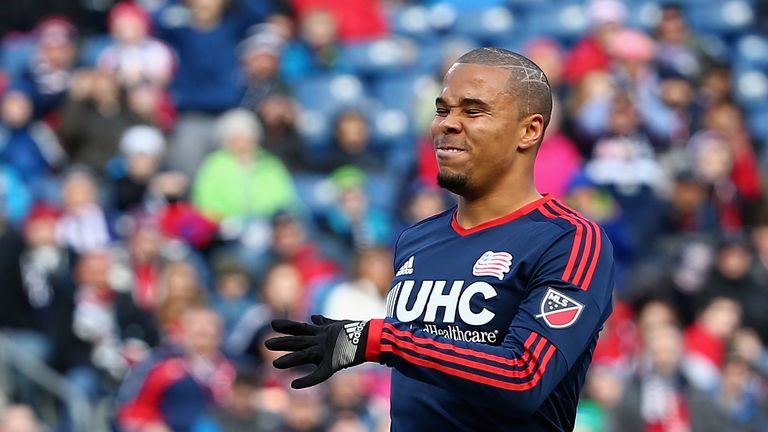 DC United has built a reputation this season of being hard to beat yet their defence may be put to its greatest test yet in the form of New England.
The Revolution are undefeated at home in their last 14 matches whilst DC United saw their eight-game undefeated streak put to an end against Philadelphia on Sunday.
New England boasts some of the best attacking players in the league and goals have been evenly distributed amongst their attacking outlets.
Charlie Davies has four goals with Juan Agudelo, Kelyn Rowe and Teal Bunbury all on 3. 2014 club MVP Lee Nguyen is also beginning to find form this season.
This should be a game where New England dominates possession but struggle to break DC United down. DC is always happy to play on the back foot, in this game that should be no different.
LA Galaxy v Houston Dynamo: Can LA get out of their slump this time round?
LA Galaxy is in one of their common early season slumps. An injured Robbie Keane and no Designated Player to fill in for Landon Donovan, until Gerrard walks through the doors on July 1, have both played a part for them not winning their last six matches.
Away from home, their record since they last won reaches 13 games.
The Galaxy were comprehensively crushed by Orlando City last weekend and will not be able to solely rely on their history to bounce back from an increasingly tougher situation.
It could be challenging to hit back against Houston Dynamo who has found some form under Owen Coyle as they won their last two matches against Toronto and Portland.
Giles Barnes has performed extremely well in recent weeks. He hasn't made more than three MLS appearances since September without scoring a goal, scoring 10 in 20 appearances.
LA is in need of creativity from the centre of midfield that went missing after Marcelo Sarvas left for Colorado in January. Someone will need to step up even before Steven Gerrard arrives if they are to rise up the rankings.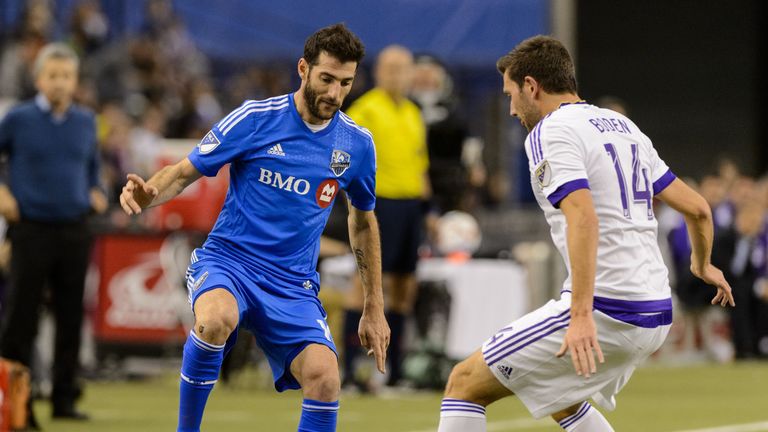 Montreal Impact v FC Dallas: Could Montreal make a statement against FC Dallas?
Top of the West v the bottom of the East does not sound like a tough match-up for FC Dallas. However, Montreal has played five less games and convincingly beat Real Salt Lake 4-1 at home last weekend to record their first win of the season.
Montreal have a host of attacking talent including the tricky Argentine Ignacio Piatti, pacey Ghanaian forward Dominic Oduro and winger Dilly Duka, who is having arguably his best season as a professional.
They have proved their ability in the CONCACAF Champions League more than domestically this season as they surprised many by reaching the final, only to lose to Mexico's premier side Club America.
A win against FC Dallas, the most technically impressive side this season, would be considered a real statement win should they come out on top in Quebec.