John Terry says he "didn't sleep a wink all night" after Chelsea's Champions League exit but was relieved he felt that way because it showed his desire to carry on playing.
The Blues were knocked out at the last-16 stage of Europe's premier club competition, losing on away goals to Paris Saint-Germain after draws in both legs.
Terry won the Champions League with Chelsea in 2012 but did not play in the final due to suspension, and the Blues captain told The Sun: "I didn't sleep a wink all night - but you know, it would be horrible if I did.
"If I got home and went to sleep, for me something would be telling me, 'You know what? Time's up'. If you're not caring, something's gone.
"But I do realise as well that there's a game three or four days later and you have to pick yourself up, you have to go again. You can't dwell on it."
Terry was also effusive in his praise of Chelsea boss Jose Mourinho, whom he credits for saving his career with a single phone call.
Back in the summer of 2013, Terry's future at the club was in doubt after a season in and out of the team under caretaker boss Rafa Benitez.
But Terry revealed that Mourinho telephoned him following confirmation of his return to the club, saying just the right things to inspire his skipper to rediscover the form and consistency that have anchored the Blues' defence.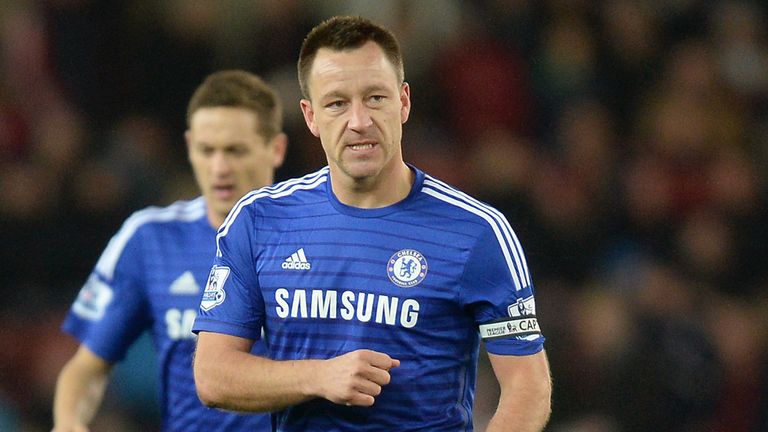 He [Mourinho] knows what buttons to press. He knows what makes me tick.
"He knows what buttons to press. He knows what makes me tick," Terry said. "And when he came back this time, I got that little phone call saying 'I need you to hit the ground running. People have written you off'."
This ability to man-manage effectively, coupled with a ruthless streak to reshape the squad when necessary, marks out Mourinho as a coach with few peers, according to Terry
"He wants the best out of everyone on a daily basis," the 34-year-old added.
"You look at some of the world-class players we've had - Juan Mata, David Luiz - players like that who've left the club. He's seen something - I don't know what - to let those big players go. He makes big judgement calls and gets them right.
"He also knows when players take their foot off the gas. He can sense something before the game. He just gets a feel for everyone and every single game. And I look at that and think no one else that I've experienced as a manager has got that."