Sepp Blatter has announced he is to resign as president of FIFA.
The head of football's world governing body for 17 years, who was re-elected for a fifth term only last week, has called for an emergency FIFA congress to be held as soon as possible at which his successor will be elected.
Prince Ali of Jordan, who unsuccessfully opposed Blatter in last week's original election, has hinted he will run again for the presidency and FA chairman Greg Dyke heralded the day as "brilliant for world football".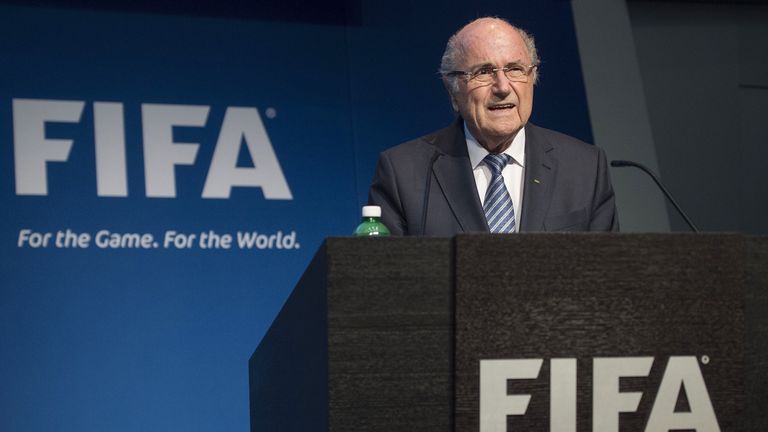 Speaking at an unprecedented, emergency press conference following another day of allegations of corruption and bribery within his organisation, Blatter confirmed: "I will organise an extraordinary congress for a replacement for me as president and I will not stand.
"While I have a mandate from the membership of FIFA, I do not feel that I have a mandate from the entire world of football – the fans, the players, the clubs, the people who live, breathe and love football. 
"Therefore, I have decided to lay down my mandate at an extraordinary elective congress. I will continue to exercise my functions as FIFA president until then and I will urge the executive committee to organise that at the earliest opportunity."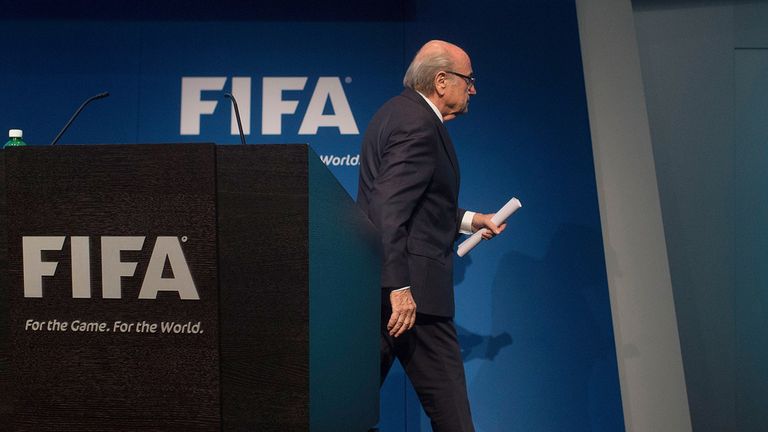 UEFA president Michel Platini says the 79-year-old is right to step down, saying that Blatter made "a difficult decision, a brave decision, and the right decision".
However, Blatter has given no reason as to why he has announced he will step down just days after celebrating his fifth election victory in Zurich.
In his speech after winning the election last Friday Blatter set out a long-term plan for the future, saying: "For the next four years I will be in command of this boat called FIFA and we will bring it back ashore."
Two criminal probes into alleged corruption within FIFA - one by US authorities, the other from the Swiss attorney general's office - remain ongoing following the arrests of 14 current and former FIFA executives in Zurich last week.
The transcript of a statement to the FBI from former FIFA vice-president Chuck Blazer - who agreed to cooperate with the US investigation - is due to be published on Wednesday and its contents could shed some light on why Blatter suddenly announced his intention to step down.
However, the Swiss attorney general has assured Blatter in a statement that "he is not under investigation and his resignation does not affect ongoing criminal proceedings in suspicion of criminal mismanagement and money laundering".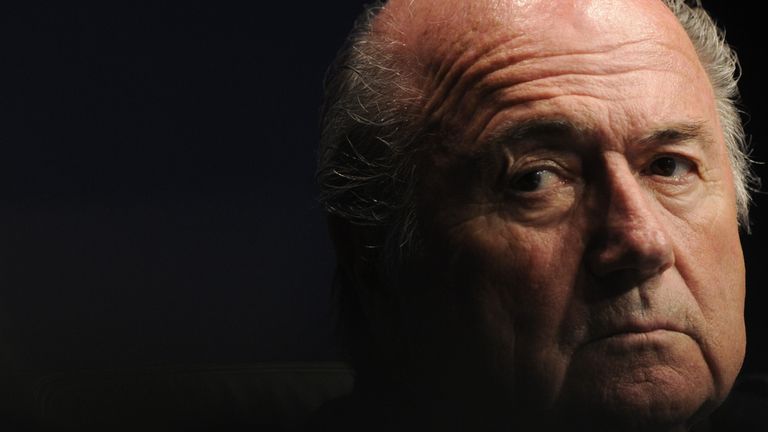 While I have a mandate from the membership of FIFA, I do not feel that I have a mandate from the entire world of football.
Blatter is therefore free to implement a number of reforms he has confirmed will take place before his successor is elected. The Swiss says FIFA needs "deep-rooted structural change" that he hopes will involve the size of the executive committee being reduced and its members going through integrity checks.
And the UK government's Culture, Media and Sport secretary John Whittingdale MP urged these changes to take place immediately, stating: "We welcome his belated announcement today but this is only the beginning of the process of change we need to see from FIFA."
FIFA's sponsors have also been welcoming the news, with a statement from Coca Cola reading: "We respect Mr Blatter's decision. The announcement today is a positive step for the good of sport, football and its fans." 
FIFA reform campaigner Damian Collins was another to welcome the announcement but believes that Blatter should leave his role as soon as possible rather than taking part in a protracted handover.
"It's excellent news for world football that Sepp Blatter is going," Collins told Sky Sports News HQ.
"I would like him to go sooner though. I think he should step down immediately; maybe there could be an interim president and an independent board that could lead FIFA through the process of reform it has to go through."
You can read Sepp Blatter's full resignation speech here.